Best Collaboration Tools to Be Even More Productive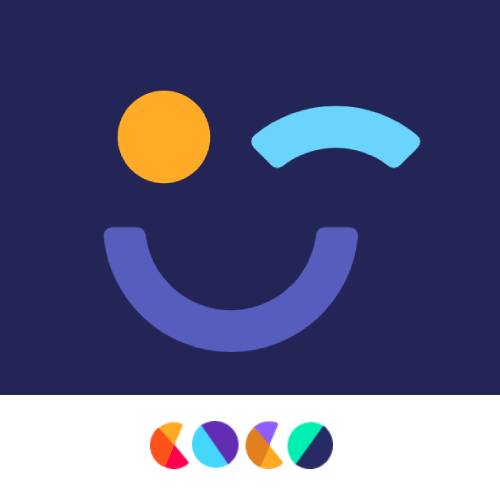 Here's our list of the best collaboration tools on the Internet!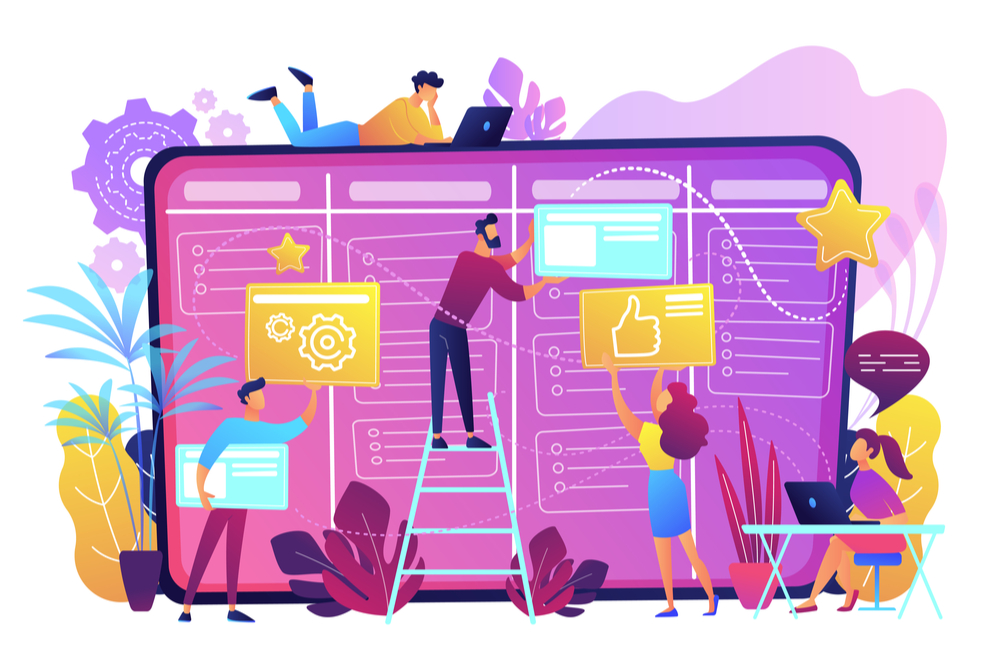 That the best collaboration tools have increased in use because of the recent pandemic to organise tasks remotely is more than evident.
There's no doubt that the year 2020 has been one of the most difficult and absolutely all of us have had to adapt, whether for personal or professional reasons, etc.
As has happened to countless businesses, at Coco Solution we've had to work remotely from home, so these tools have been very useful.
Although we have our own tools, each one of us has used others to carry out our tasks. That's why we've asked our team which ones they can no longer live with.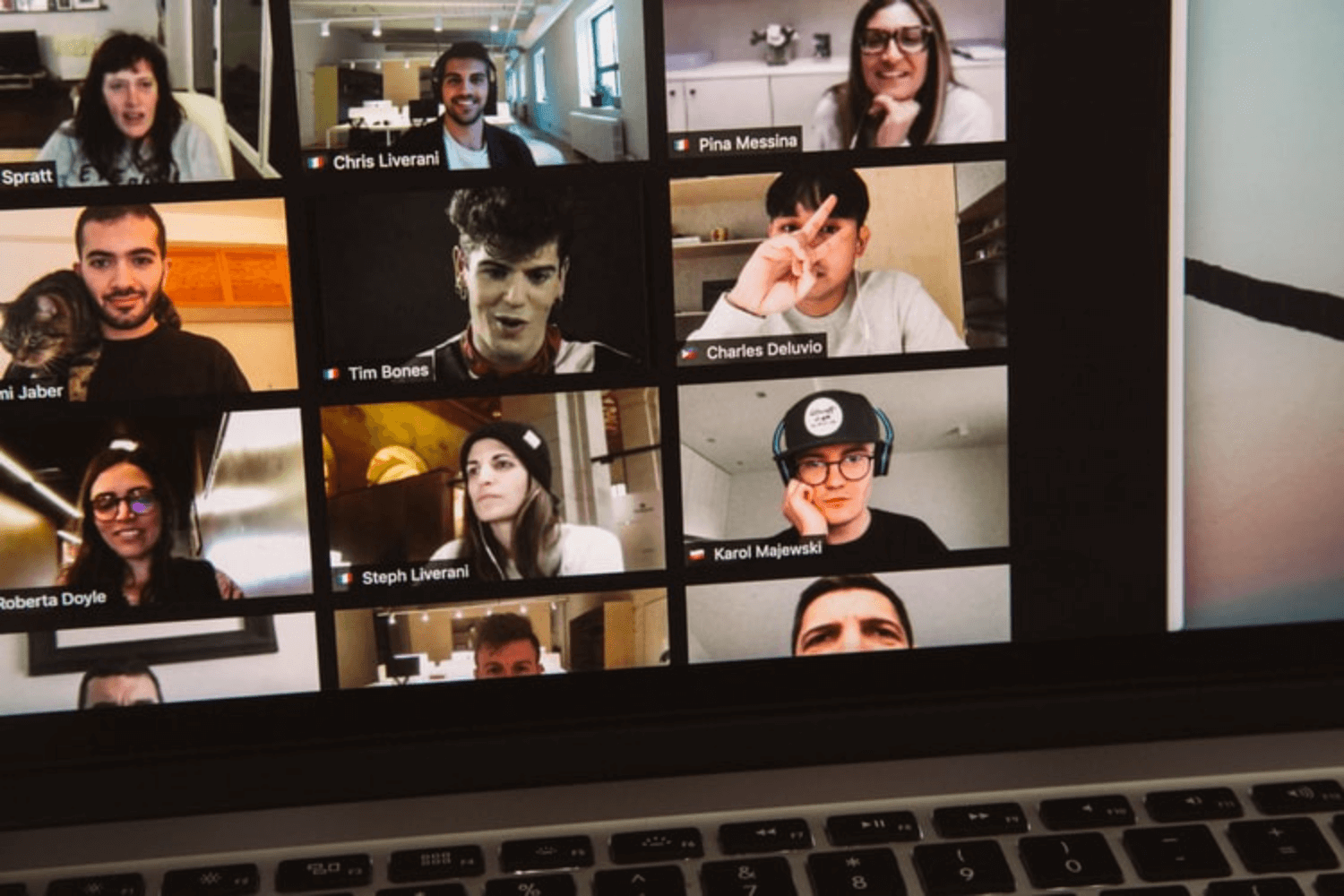 What are the 10 best online collaboration tools?
Although there are a large number of platforms on the market to perform these tasks, here's a list of the best ones to increase productivity and that will make your daily work easier.
All these platforms offer different plans, so some are free and others not. We recommend that you try them out first and, if they convince you, take the chance.
1. Trello
This is probably one of the most widely used tools for working in groups. According to Héctor Gutiérrez, SEO Consultant at Coco Solution, "Since I discovered Trello my life is not what it used to be. It has made my job a lot easier. If I had to highlight something, it's its simple interface that even a five-year-old could use".
And that's because its workflow called dashboards has a drag and drop system that helps to structure projects in a fluid way. Within each card you can add comments, dates, checklists, attachments and much more. In addition to the desktop version, it's also available as an app for Android and iOS.

2. Asana
"With Asana I've been able to optimize all that time I used to spend answering emails and supporting our customers. Now I can spend more time on more complex tasks", says Anael Mellado, Developer & Tech Support at Coco Solution.
Asana is a very popular tool that offers different ways to visualize tasks in lists, dashboards, schedules... Say goodbye to those projects planned in spreadsheets!
Of course, it has a mobile app so you can follow the progress of your tasks anywhere. It also has a notification system connected to email so you don't miss any updates on tasks where you're included. Undoubtedly, one of the best collaboration tools on the Internet!
3. Notion
In the words of our SEO padawan, Raúl Rivero, "Notion is the perfect tool if you're one of those people who are going through a thousand ideas a day and need to be visually organised in one place, highly recommended for personal use, with the filter option you can have the order you have always searched for".
Notion is a similar tool to Trello with the particularity that, in addition to having an online workspace with kanban boards, you can add spreadsheets as if it were an Excel and where the team can collaborate simultaneously.
You can access it through its desktop version, by downloading the app for iOS and Android or as a program in Mac and Windows.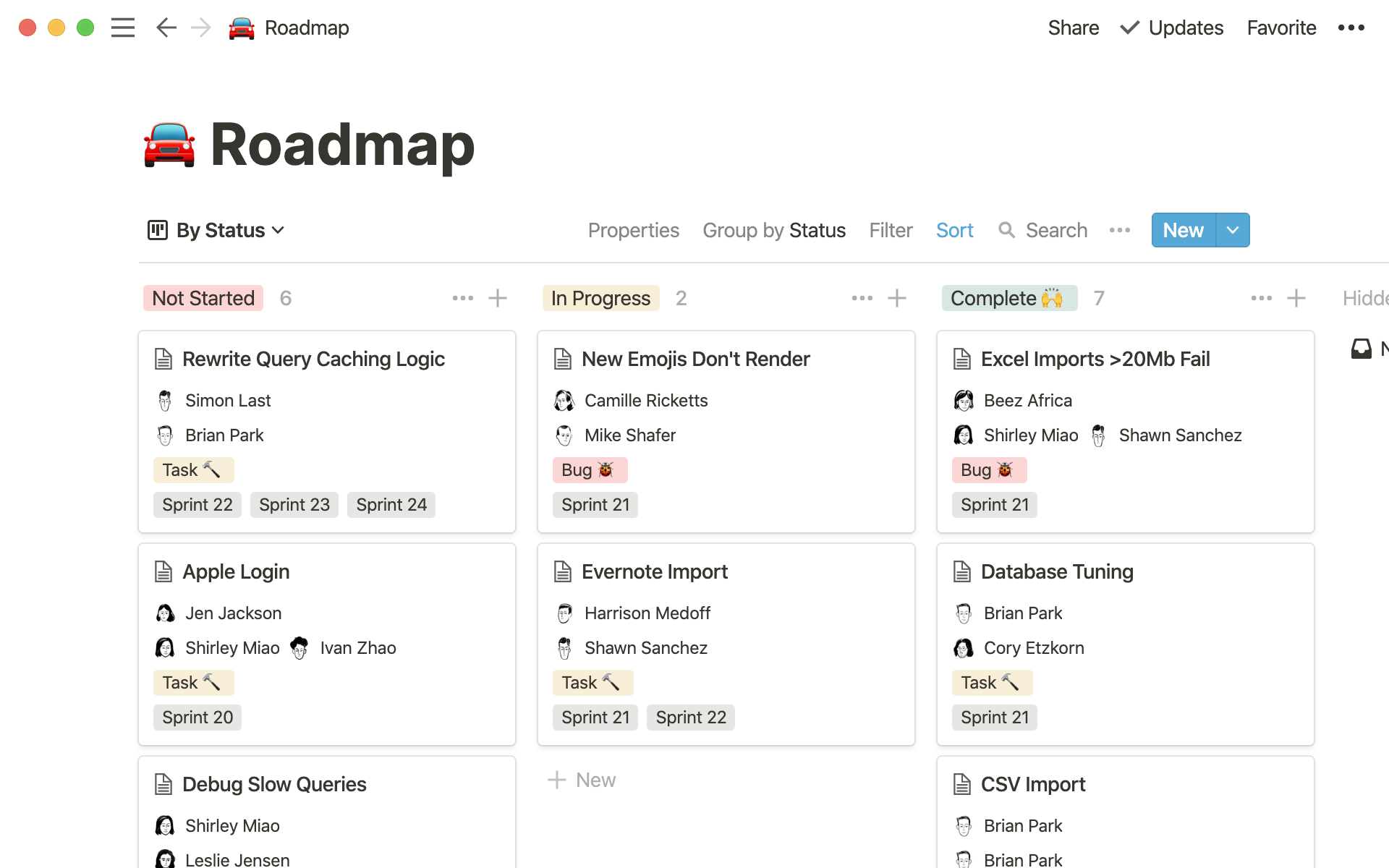 4. Slack
According to Brenda Sánchez, Social Media Manager at Coco Solution, "Everything we do is somehow interconnected. What a SEO expert researches then has to be written in a blog, which has been previously developed. And what is written afterwards must be published on social networks. Everything must be in perfect synchrony. Slack is that order I needed".
This is another popular tool to facilitate online teamwork different from those we've mentioned so far, its use is mainly to communicate with members through chats organized in channels, you can gather all the work communication in a single application. You can use it on the website itself by logging in or download it as a Windows-only program.
5. Hibox
If Ayda El Hajoui, Creative Designer & Illustrator at Coco Solution, says "With Hibox I can finally keep track of all my team's work. Besides, in just two weeks productivity increased incredibly" is for a reason, don't you think?
Hibox, one of the best collaboration tools, is a task manager for teamwork that allows to organize projects in an intuitive way, among all its functions some of the most remarkable ones are:
Internal private chat
Videoconferences
Virtual Assistant
Integration with Dropbox
Google Drive
Gmail 
Mobile app for both iOS and Android
This amazing collaboration tool will help your sales team, human resources, project management, etc.
6. MindMeister
Aarón Peón, Copywriter & Content Writer at Coco Solution, says that "With MindMeister I can group everything together on one page, in a very professional and presentable way. Thanks to its interface and easy operation customers are amazed".
MindMeister is a tool for group work if you like to brainstorm, a mind map generator shared with your entire team, and you can turn those ideas into presentations quickly and easily. It promotes collaboration and productivity.
7. Miro
Aileen Viera, Account Manager at Coco Solution, tells us that "Miro gives me feedback from the whole company so that it falls directly into the product, i.e. the customer. I can have a complete digital follow up of the progress of the tasks of each department at all times".
Miro is a platform similar to the previous one, it's a collaborative board where teams can put their ideas on an infinite canvas, it also has integrations with Slack, Sketch, Dropbox, etc. The main advantage of one of the best collaboration tools is that it is completely free.
8. Evernote
In the words of Ruxandra Spita, Account Manager & Copywriter, "Evernote is my control centre. That's where I keep my to-do lists, notes, emails... When you have to communicate with dozens of clients every day, you need to have complete order. And I'm not saying this because I'm German...".
Think of this tool as your reference centre, not only for your to-do lists, but for all your notes. The organisation possibilities it offers are extensive and everything is synchronised on all the devices where the application is enabled, so you'll always be up to date.
It is, without a doubt, the note application par excellence, saving everything from personal daily life to important information for team members. Some of its outstanding features are: document scanning, integration of applications such as Slack, Outlook Mail, Gmail.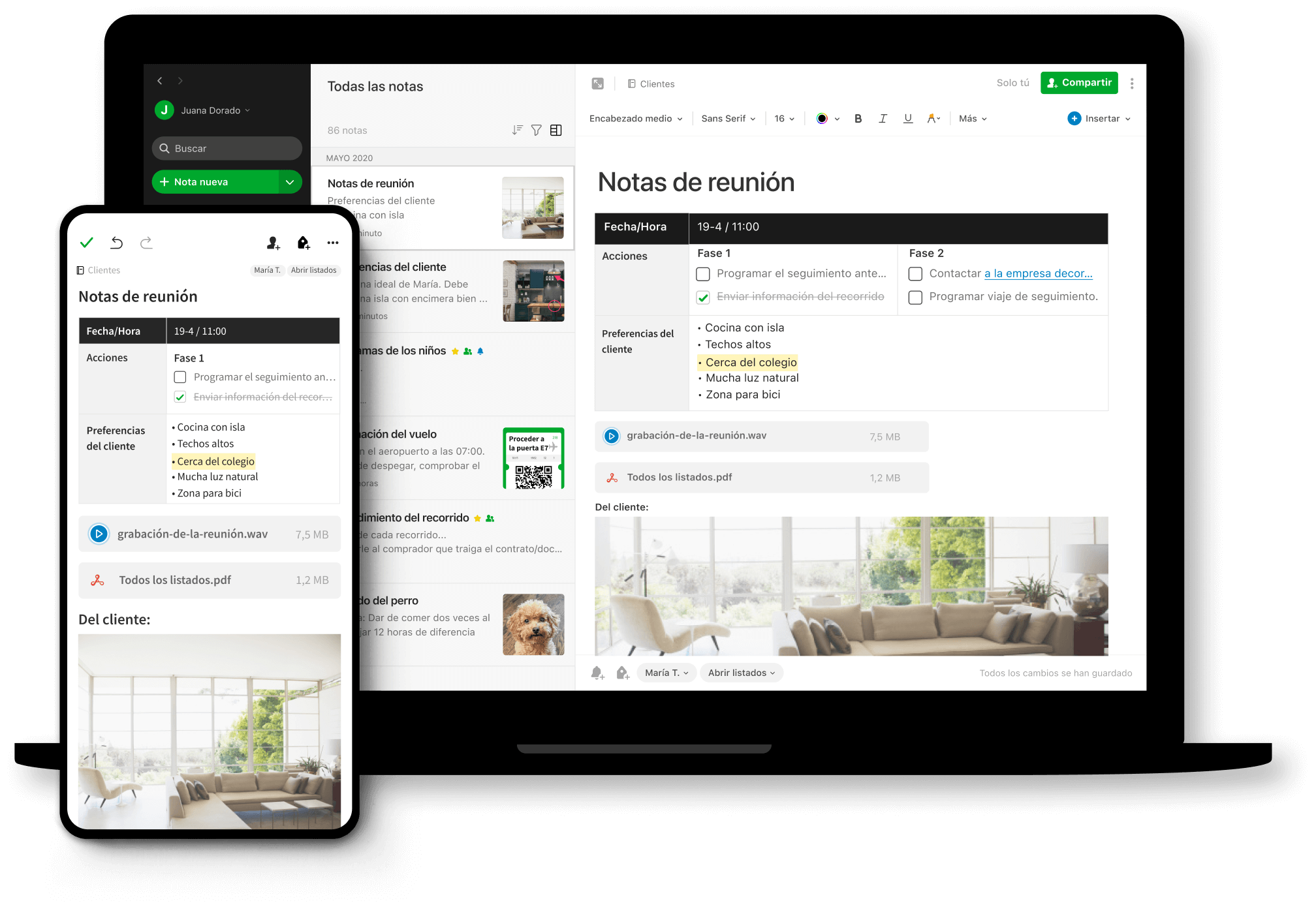 9. Google Calendar
Patricia Falcón, Administrative Assistant at Coco Solution, couldn't work without this tool: "Thanks to Google Calendar I can keep track of all the meetings, both internal and with clients, the team's holidays, my tasks…".
Google offers a variety of powerful apps to organise yourself, among them the famous Calendar, which is more than a calendar. It's a basic tool for online teamwork.
What not everyone knows is that it offers a paid version for companies in which you will have access to: create different calendars for different projects, share them with colleagues, consult events of the day from your email.
10. KanbanFlow
According to Adrián Valdivia, Copywriter & Translator at Coco Solution, "KanbanFlow is simple to use, but flexible enough for most tasks. You only need a few minutes to control it from start to finish and improve your life enormously".
Following the kanban boards as its name suggests, KanbanFlow is another tool to facilitate online work, at a glance you will be able to know the real time changes of the inserted tasks, you will be able to analyze the team's workflow, cumulative cycles and delivery time!
Digital collaboration tools that you shouldn't miss
Although these have been some of the online collaboration tools that our team has used and many of them have common functions and complement each other, at Coco Solution we're continuously developing our own tools like Acai Code or Acai Shop.
Which of these best collaboration tools do you find the most interesting? Do you use any of them? Give us your feedback and tell us what you think!