The Ultimate Guide to Google Shopping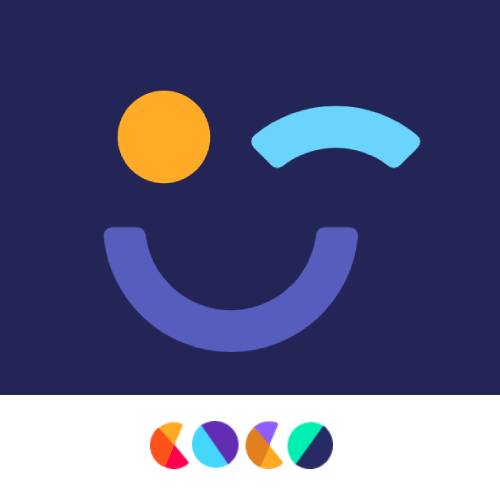 Discover what Google Shopping is and everything you need to get the most out of the search engine's online sales tool, now that it's totally FREE.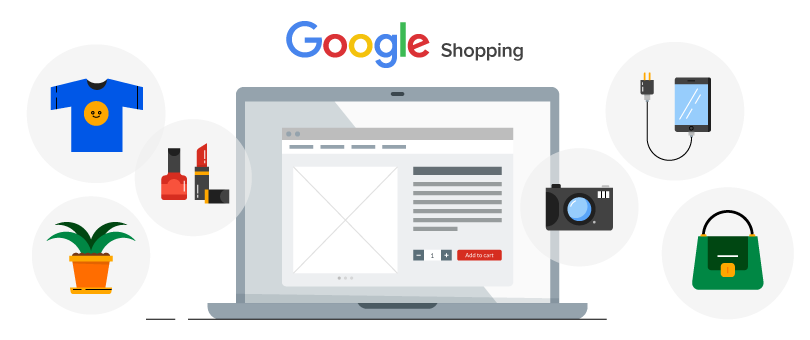 If you are looking on price-comparison portals, you will surely know that they have become very popular, especially thanks to the organization, intelligence and ease that these platforms offer. Therefore, it is interesting to know what Google Shopping is.
Google, aware of the need that existed in the advertising market, decided to launch Google Shopping in 2011. The giant's entry into this sector added value to the consumer experience.
Google Shopping not only improved the price-comparison experience and analyzing products by the results obtained, but also the competition had to improve the resources to attract the clicks of the users.
That's why we want to show you everything that has to do with Google Shopping in this article, how it works, what can be sold on it or how to upload products to the platform.
What is Google Shopping?
Google Shopping is an online service that allows to search for products on Google and receive a list of product names, prices and images.
Thanks to a feed that different online shops provide, Google starts indexing the products and shows them to the users once the search is made, giving almost absolute priority to conventional searches, even over Google Ads.
Apart from providing all these results, Google Shopping has its own website where you can search directly for the different categories as a catalogue of an online store.
How to sell on Google Shopping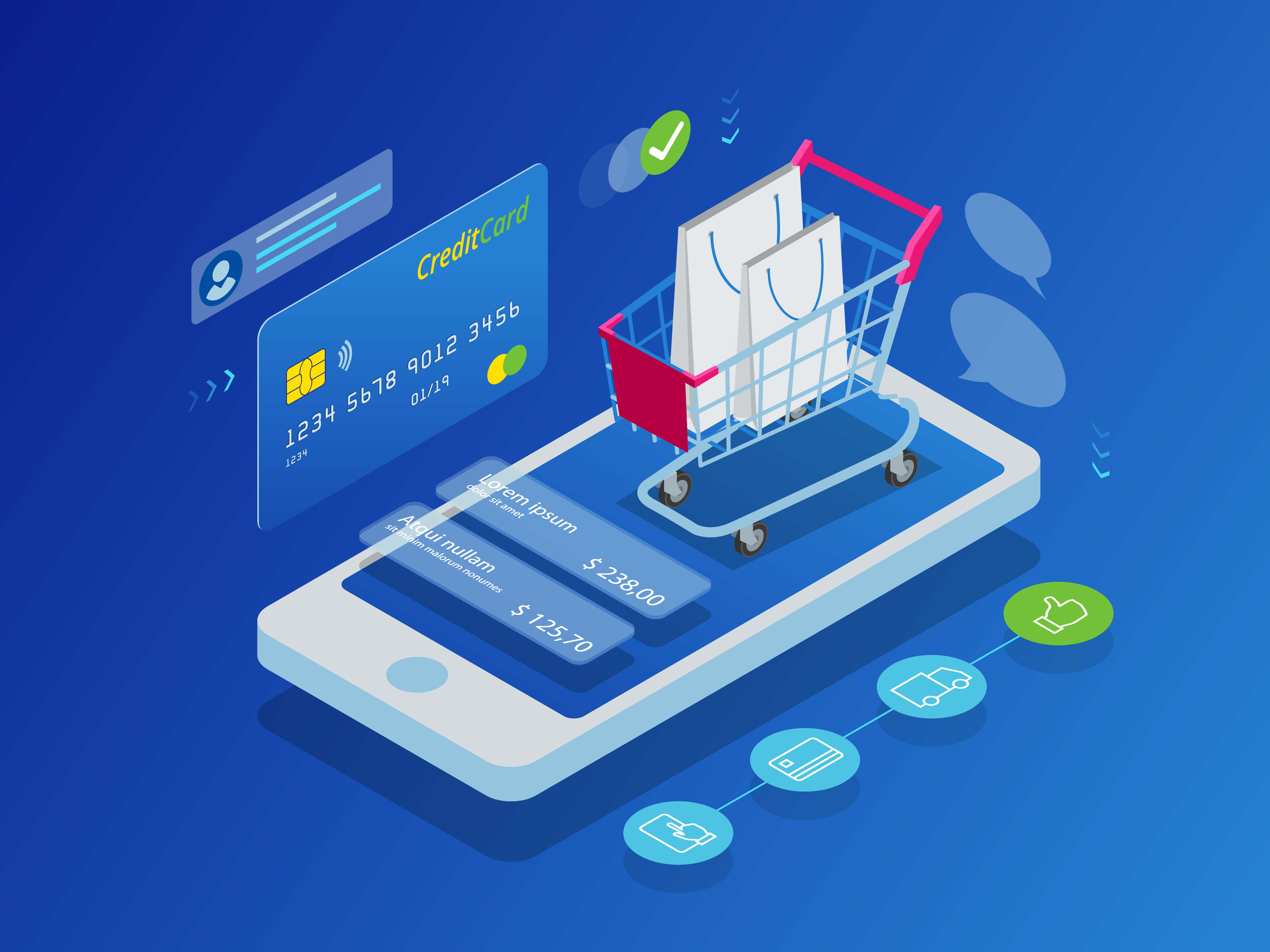 The first thing you should know about Google Shopping is that it is not as developed as another advertising tool may be. This happens because right now you don't need all the indicators that have the Search part. Anyway, Google keeps making updates to improve the tool and have it more developed.
The important thing to know about selling on Google Shopping is that you have to stand out from the competition, no matter what. But not only with respect to the results in Shopping, but also you have to stand out in the first positions of the search engine result pages.
One of the main strategies to stand out is to work thoroughly on the SEO of your online store. Especially if you are working with modules that belong to PrestaShop or Magento, as they automate the creation of feeds, taking into account the structure of your online store, its categories, titles, descriptions, etc.
Another alternative to better understand what Google Shopping is, is to work with manual feeds, as they will allow you to work with several interesting attributes that will help to enrich the product information and the quality of the feed.
Requirements for using Google Shopping
A good Google Shopping service will bring new customers to your online store. Before you can enjoy its benefits, you have to carry out a registration and meet a series of requirements. You have to follow these steps:
Google AdWords account
The first thing you need to consider is that, to create your own campaign in Google Shopping, you need a Google AdWords account and attach it to your Merchant Center account.
When you do so, the next step will be to choose the Shopping campaign you want to take, setting the cost per click and the maximum daily budget you want to spend.
Having an online store
An essential requirement is to have an online store. But not just any online store. If you don't know what Google Shopping is, you should know that it must meet a number of conditions in order to successfully register with Google Merchant Center:
Must be a Shopify online store without a protected password.
A valid payment provider must be added to the control panel.
A clear refund policy and terms of service must be collected.
Add contact information clearly and visibly for your customers. At least two must appear, email and phone number.
Merchant Center account
Like Google Ads, you must have a Merchant Center account. This tool will help you upload your store and product data directly to Google and put them into Google Smart Shopping campaigns.
Having a product catalogue
Having a detailed product catalogue, where the description of the product appears, as well as the price and the scores that the customers have been giving you and the ratings of the purchases, provides an important quality leap to achieve those desired clicks and that the users choose you from all the competition.
How to upload products to Google Shopping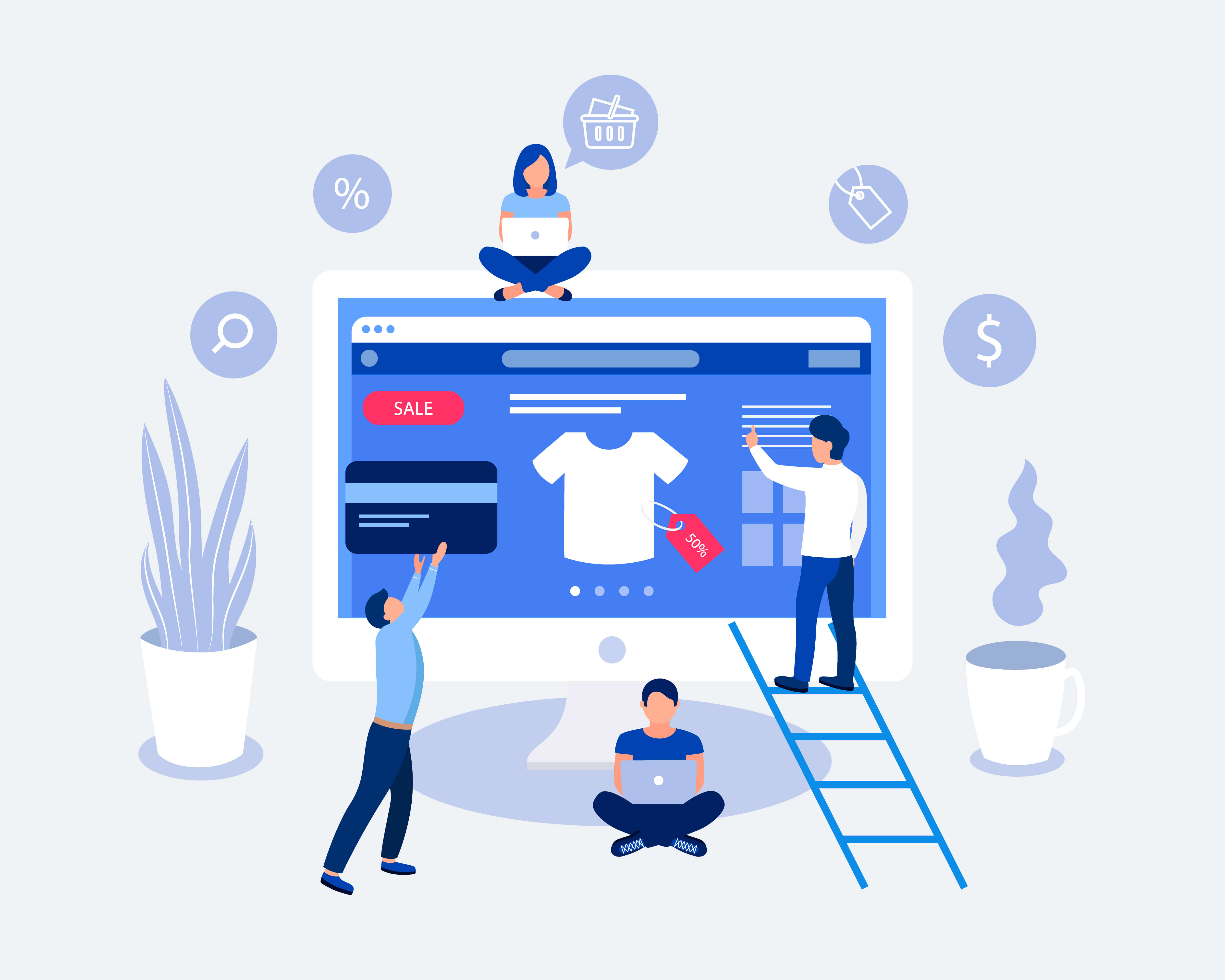 To start uploading products to Google Shopping you must first create a feed to which you can send all that information. The good thing is that this process is only need it at the beginning. In order to make optimal use of Google Shopping and upload your products to the platform, you must follow these steps.
Create a product feed
The first step is the creation of a product feed to upload them to Google Merchant. For this purpose, an XML is created with all the information requested by Google.
Once you have created that feed, you have to validate all its data, making sure that they are correctly entered and that there are no errors. Try that the name you put to the feed, for instance the one that a user would type, in addition to data of the brand or its category.
Finally, don't forget to enter a fairly detailed description, with a lot of data about the product, attaching quality images.
Link your AdWords account with Merchant
The next step if you know what Google Shopping is is to link both accounts. This process will be carried out from your Merchant account, in the drop-down menu at the top right, click on 'account link', select AdWords, enter the Ads ID of the account you want to link.
You'll find this section at the top of any AdWords page. Just after you sign in, next to the email address, click 'add'.
Create a Shopping campaign on AdWords
This is the most important part, where you will define a good structure of ad groups, creating category sectors for each product you are going to sell. Once finished, you will choose which products you want to show from each of those categories.
Once you have chosen them, you have to decide how much the bid will be worth, in other words, what each click on your ads will cost.
The most interesting thing about Google Shopping is that it automatically creates ads in relation to the feeds you have generated.
How to appear on Google Shopping
It is likely that at this point if you do not know well what is Google Shopping you are wondering how it appears in Google Shopping, because it is not enough just as make the feed of your product and have it visible in Shopping, you need to do some more actions to get your product in the top positions of Google. Here are some tips to help you appear and sell in Google Shopping with total guarantee.
Optimising product cards
It is very important that you have your product sheets properly written, with a detailed description, without errors and with the prices well visible. Performing this optimization and reviewing the cards from time to time can give you notoriety among your competitors.
Having an optimised AdWords campaign
Having an AdWords campaign is very important when showing your products in Shopping. It is not enough to just create it and add the feeds, you need to optimize it in the best possible way:
Segmenting the campaign into different ads depending on the product category.
Measuring and analyzing the results every X time to evaluate possible failures and solve them.
Using custom tags to create a solid ad structure.
Adjusting CPC bids.
Working on keywords
Keywords are an important element if you know what Google Shopping is. However, is not allowed to bid on very specific keywords, such as search ads. However, there is a need to provide them, so it is advisable that you do not neglect SEO actions in order to appear in the first places of Shopping.
Having competitive prices
To find out the best price, it is best to use the monitoring offered by Google Shopping. With it, you will be able to know which products you sell more expensive, cheaper or at the same price as the rest of the market. You can also set pricing rules and set them manually.
How much does Google Shopping cost?
Google Shopping works in the same way as all other AdWords campaigns. To be able to advertise you will need to include a credit card as a payment guarantee in this platform once 30 days have passed or every certain amount of money, Google will estimate from the credit card what has been consumed in the campaigns.
In addition to this information regarding how Google Shopping is paid, we've added three other factors to consider:
Google does not charge commissions once you have made a sale, unlike other platforms such as Amazon.
Pay per click will depend on the product and the sector in which you advertise. The cost per click will not be the same if you offer an IPhone X or sunglasses.
If you do not know what Google Shopping is and how it works, you may have to pay an agency to manage your entire shopping strategy. This will depend on the knowledge and free time you have.
However, one detail to keep in mind today is that you can find Google Shopping for free due to the COVID-19 crisis. In this way, Google wanted to help its merchants by allowing them to make their sales for free. Therefore, all users can access for free to the campaigns that were previously paid. 
If you already have an account at Merchant Center or Shopping Ads, you do not have to do anything else to access these lists. If on the contrary you do not have an account and you plan to do so, in the coming weeks the process to access them will be streamlined.
Google wants to be the store of all stores

As you have seen throughout the article, Google Shopping is an interesting platform when it comes to advertising your products and selling them. It is one more tool, of the many that exist on the network, but it has arrived with the firm idea of staying.
Google has entered the sector in a very ambitious way. It wants to become the store of all stores and the reference platform for all those who want to start in ecommerce and promoting their products.
To do this, it has created a platform that is capable of competing face to face with giants such as Amazon, offering tools to carry out campaigns such as Ads, allowing you to create a wide catalogue of products or not charging commissions for each sale you make.
In short, if you are interested in selling products online or are in the process of creating an online store, knowing what Google Shopping is can provide you with those tools you need to make your way in the world of ecommerce.