The Best Digital Marketing Blogs to Follow in 2021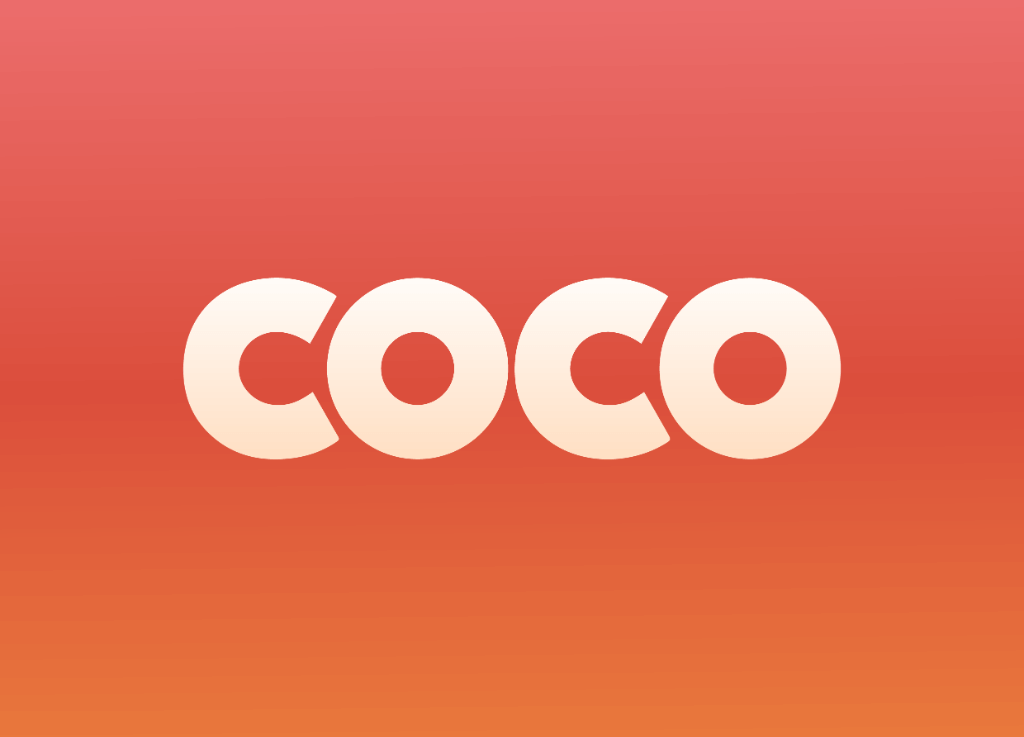 Coco Solution
360º Marketing Agency specialized in piña colada and tropical advertising. People over here are crazy but creative.
It's quite easy to find all kinds of information on the Internet. However, not all of that information is of real value to the reader. Thus, we want our readers to have access to high quality content. That's why we'll tell you the best digital marketing blogs in 2021.
Top 5 Digital Marketing Blogs
There are currently endless blogs with thousands of different topics. Of course, regarding digital marketing, we can find a great diversity of blogs. Below, you can find some of the best positioned blogs in this area.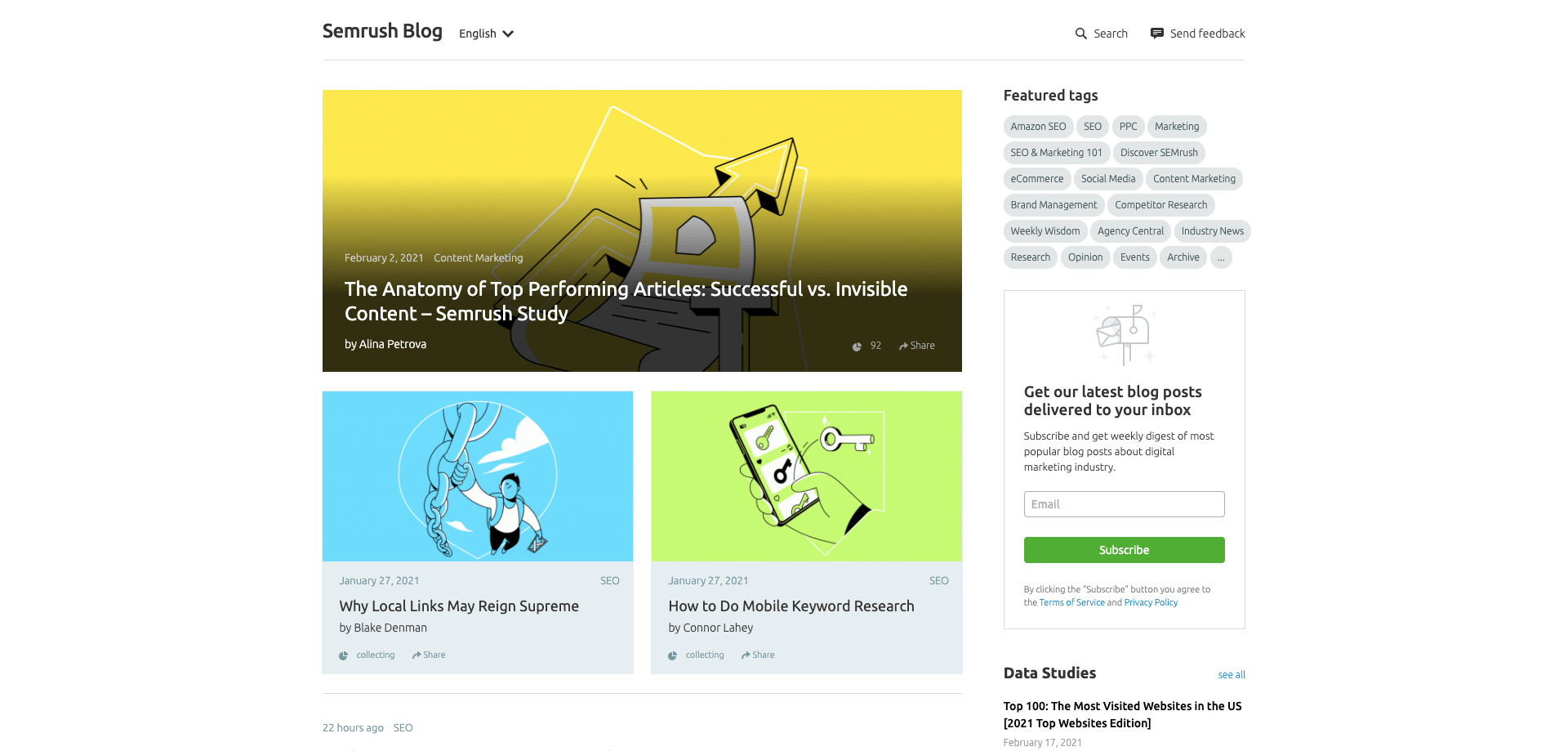 This website, in addition to having magnificent SEO to analyse the competition or carry out content marketing, among many other options, has the best blog as far as digital marketing is concerned.
Here you can find lots of articles, including guides on marketing strategies, SEO optimisation for blogs, or rankings of the best tools. We truly recommend its content!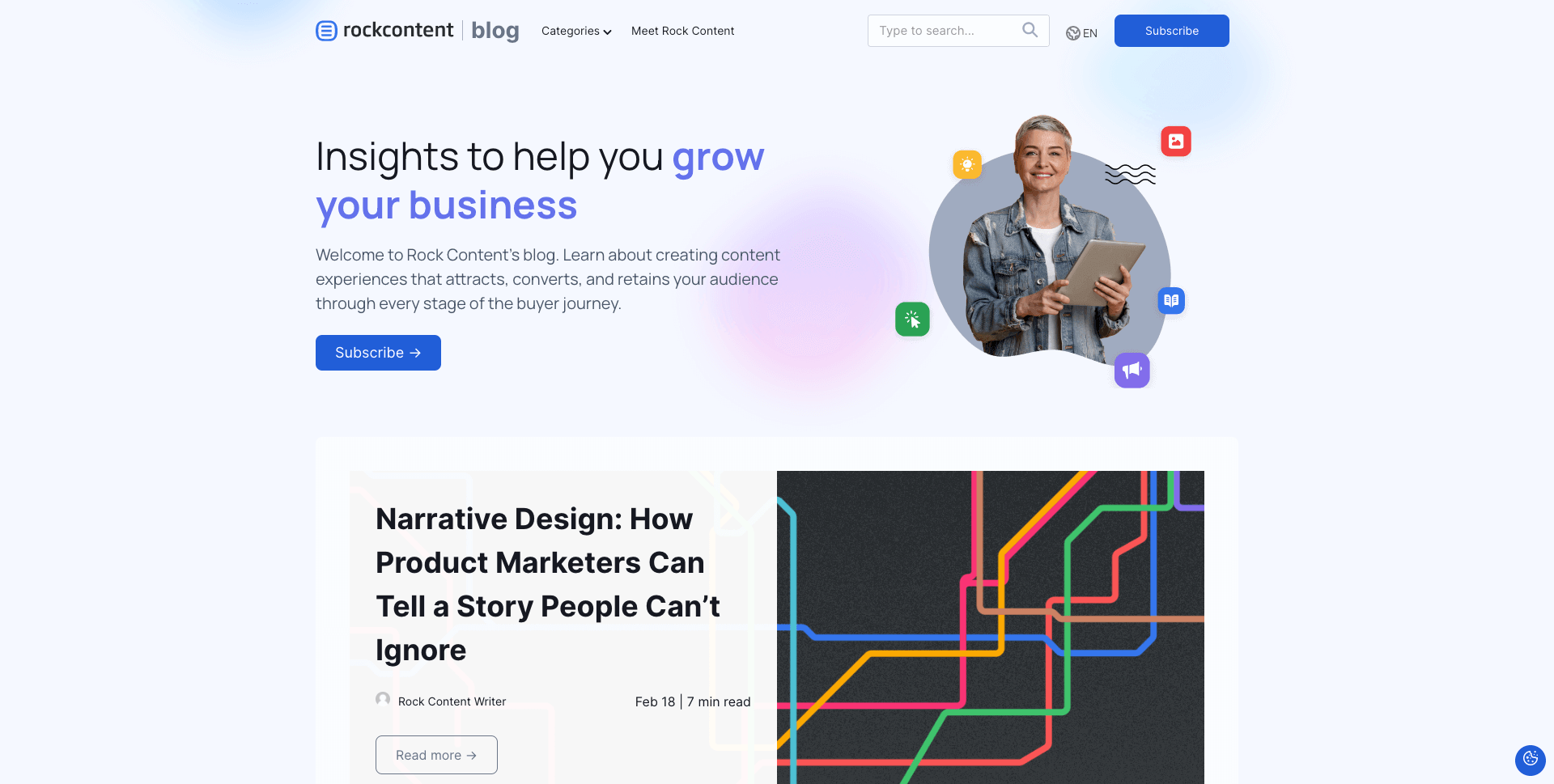 Rock Content offers its users a blog where they can learn how to generate quality content on a website to convert and retain the target audience.
In this blog you can learn from positioning your brand to scaling a sales plan. If you're looking to learn how to reach your audience with content and make conversions, this is the blog for you!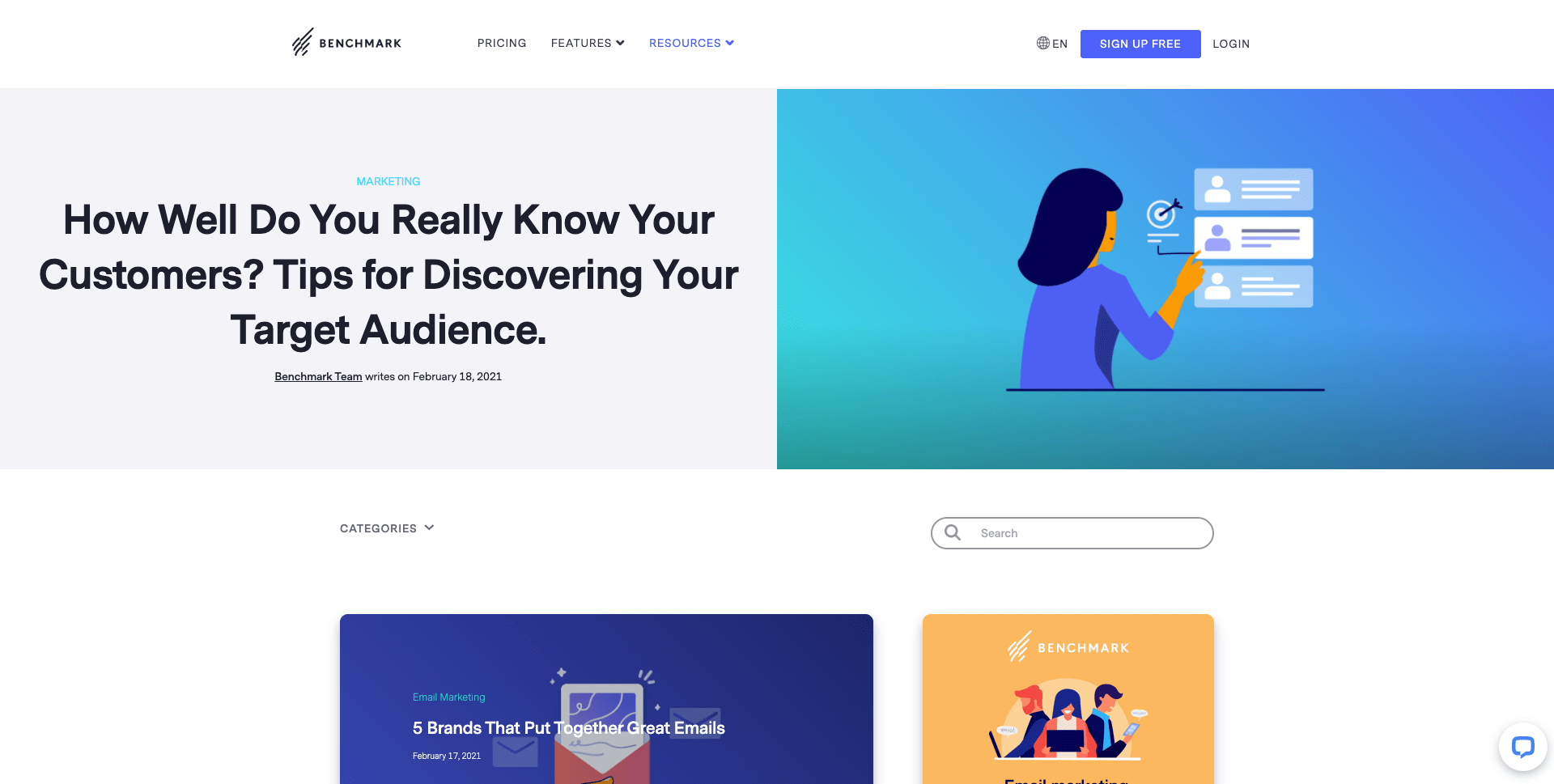 Benchmark Email is a platform dedicated to Email Marketing that has one of the digital marketing blogs around. Here you can find all kinds of information about digital marketing. However, we recommend this blog because of the quality of its Email Marketing content. 
Benchmark Email will provide you with relevant information on how to make your email marketing convert your leads into sales. Don't miss it!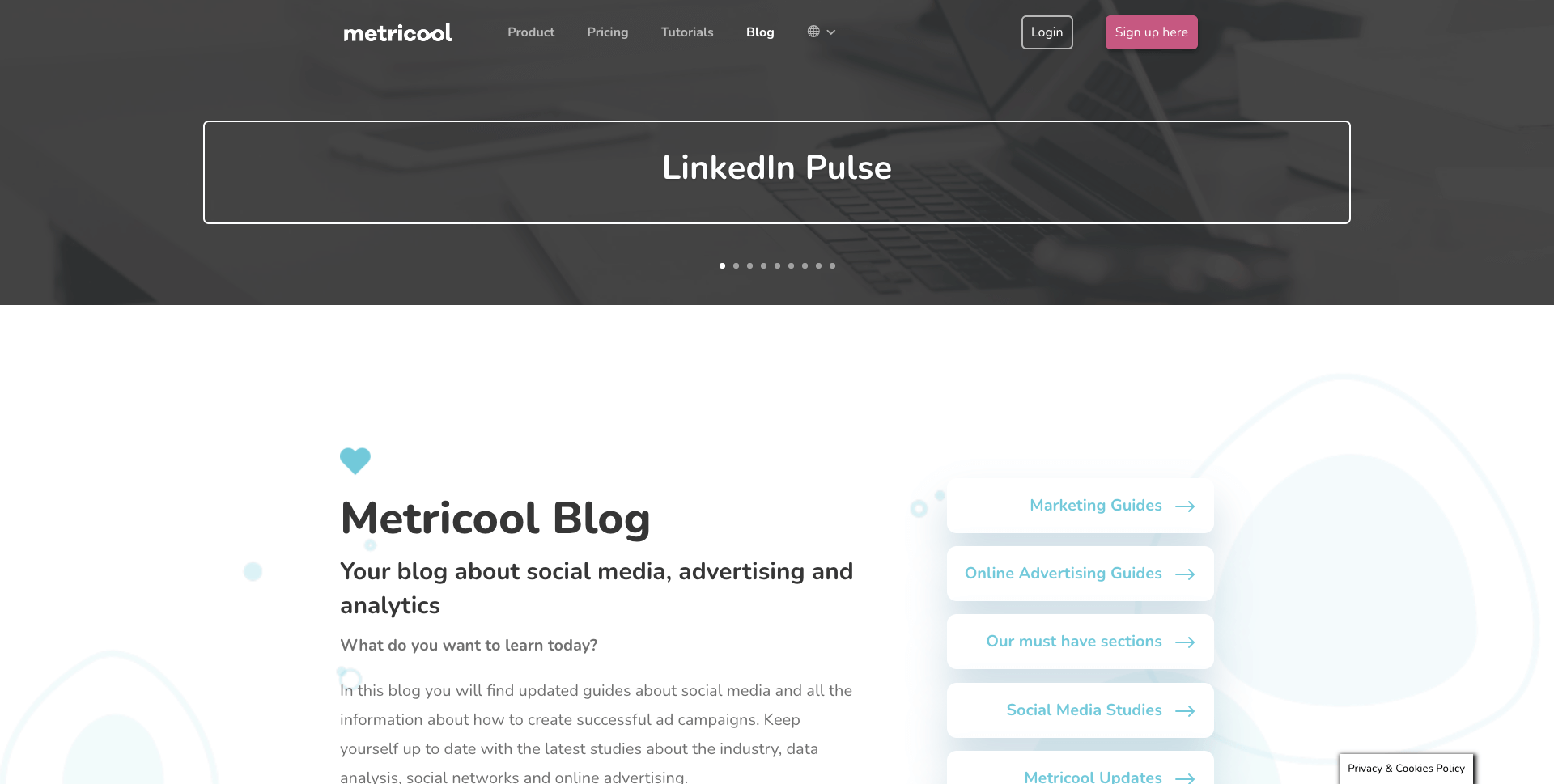 Metricool stands out for being a marketing agency and as such its purpose is to help its clients to increase the digital presence of their business or manage online advertising.
It also has a free blog where you can find various guides on Social Media, SEO and Online Advertising. If you're just starting out in digital marketing, it's really worth it.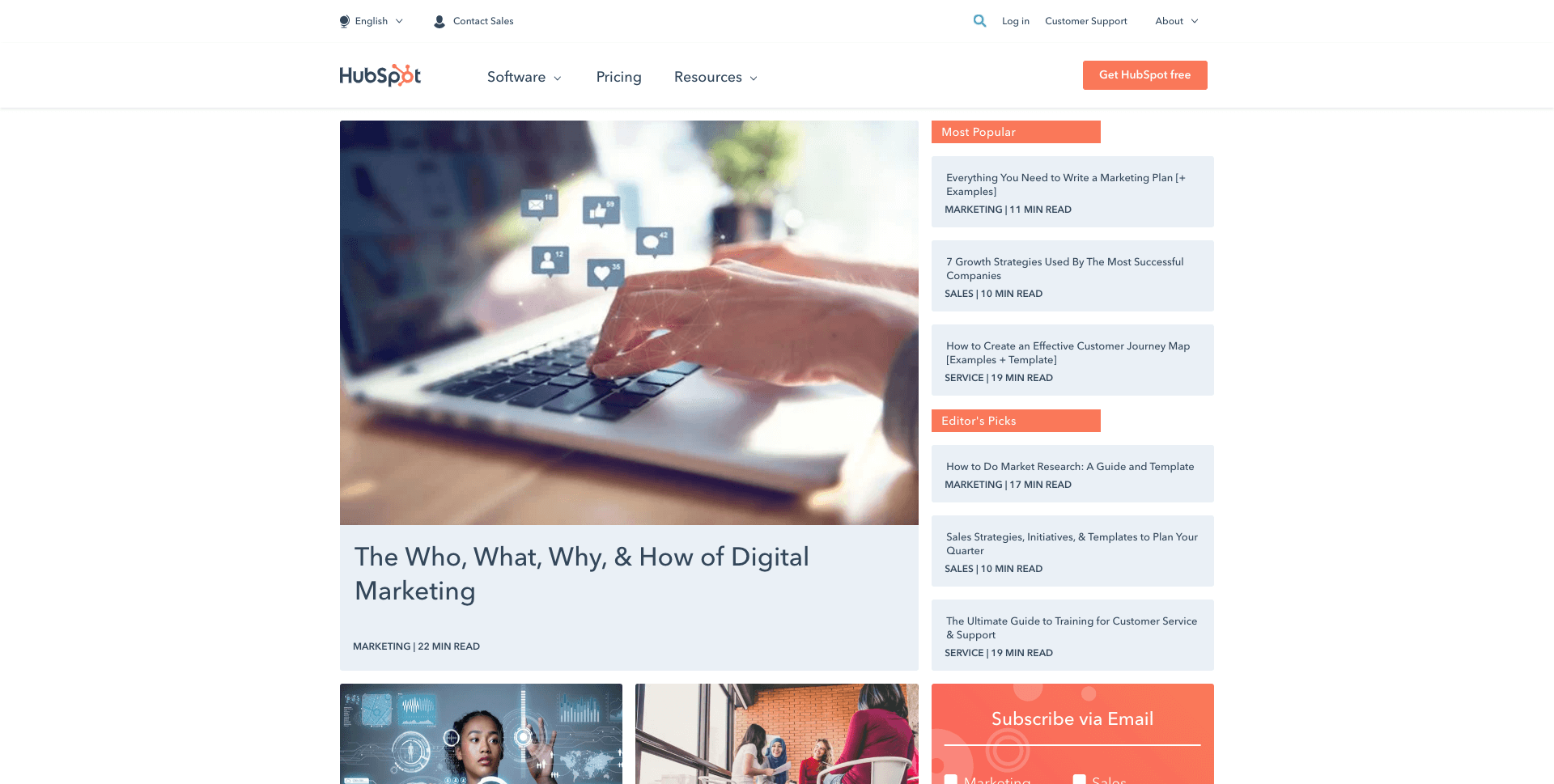 HubSpot offers its users software that includes marketing, sales and customer service. Within the website itself, you'll have access to a very enriching digital marketing blog. In it, you'll find 3 distinct sections where you can find all the information you're looking for about Marketing, Sales and Customer Management.
Why having a digital marketing blog?
With the amount of blogs out there these days, you may wonder if it's really worth it to create your own blog. Whether it's because you have a business and you want to have a digital presence or because you want to raise awareness of your personal brand, having a blog on your website can bring you a lot of benefits.
Boosting your business 
If your business has an online presence thanks to your website, it's essential that you add a blog. If you upload relevant content that brings value to your readers, you'll get them to hold your business in high esteem and, therefore, your brand reputation will be good. 
Moreover, if you manage to implement copywriting that persuades users, you can achieve the necessary engagement to convert your readers into customers, so don't miss the opportunity to boost your business!
Getting your first clients
Once you have created your blog and start uploading relevant content on a regular basis, you'll start to generate some traffic. These readers will, in any case, be interested in the content you upload and will therefore be potential clients.
Before hiring your services, clients will want to know if you know what you're talking about to check if you offer quality services. Once they have read your blog, they'll know that you're someone with knowledge in digital marketing and they'll be able to trust your services, being able to hire them or leaving a lead to ask for information about them. 
Helping SEO
Google values content very highly. If your blog has quality content that provides value to its users, Google will position your website even more.
A blog indexes quite well in search engines. Google indexes blog content very positively, so uploading relevant content periodically and applying an SEO strategy to the rest of your website will help Google to position you in privileged places in the SERPs.
Do you want to have your own digital marketing blog?
We at Coco Solution hope we have helped you with our recommendations. We're always looking to offer our readers relevant and high quality content. If you have any doubts about creating a digital marketing blog for your website, don't hesitate to ask us about any aspect of Digital Marketing!
Share this in your social networks