What Are Google Penalties and How to Recover from Them?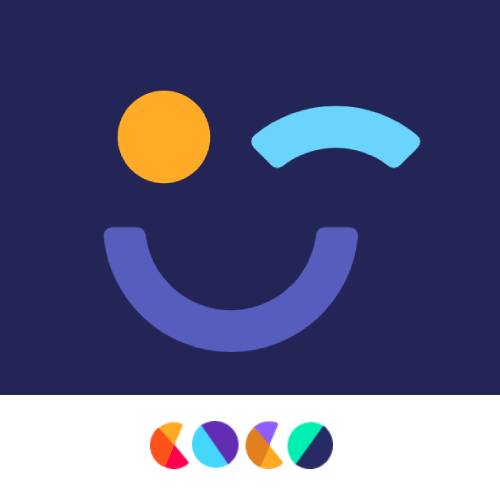 Learn what Google penalties are, why they occur and how we can avoid them.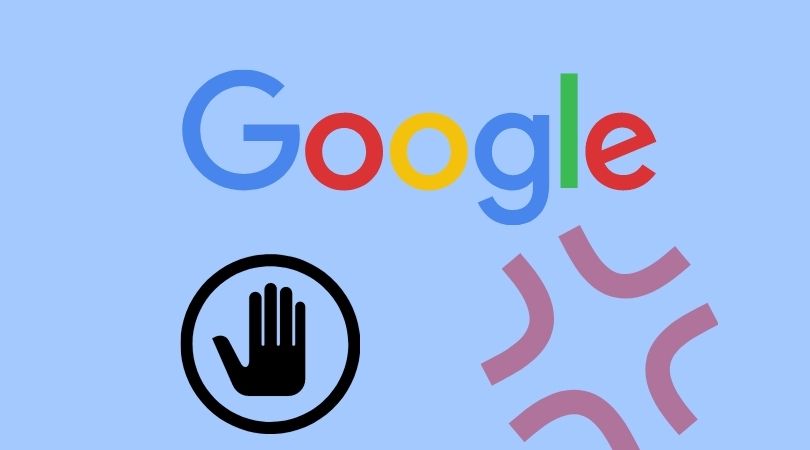 You start to create your own website, you have finally launched into this new adventure, you start to write quality articles, with valuable information choosing well the keywords you want to attack and you start to gain notoriety on the net. But, time passed and you realize that you have received the dreaded penalties from Google, why?
This is one of the peak moments and in which all the alarms begin to go off and panic begins to seize you because you do not understand absolutely anything, you ask yourself thousands of unanswered questions.
Also, penalties are a big problem for any web project that is seeing the light of day. In many cases it does not mean that it is your problem, simply Google's algorithms are designed to maintain a certain balance in digital business models based on the user's search.
In the following lines, we are going to show you all the information about it so that you can better understand how these algorithms work, better understand what those penalties are, what types exist and, above all, the most important thing is how to get out of them.
Join us for a walk on Google!
What is a Google penalty?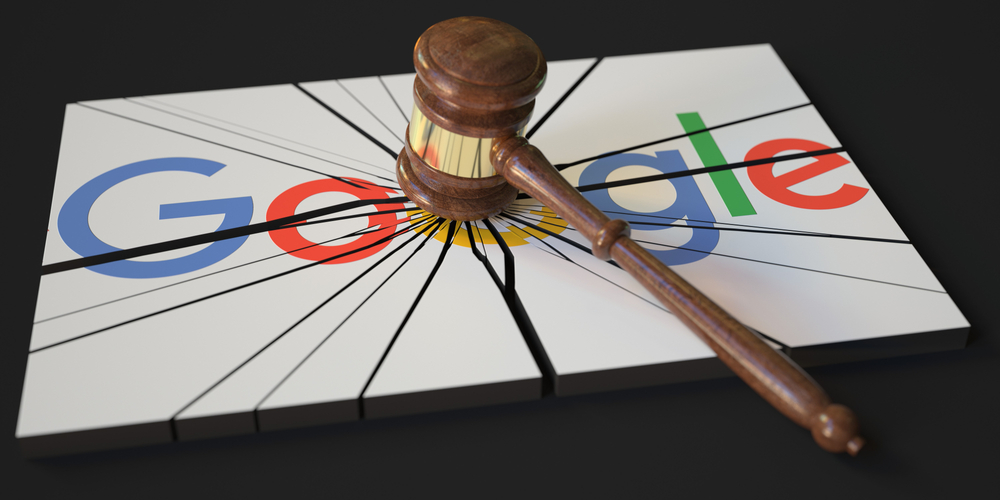 We get going and we do it with the exact definition of what a Google penalty is. Well, the sanction that may be received from the search engine aims to restrict the visibility of your website based on its operating policies.
It's simple, if Google doesn't like your content or thinks you are violating their rules or policies, no matter how good the content is, they will penalize you.
That's life...
As for how Google penalties work, you should know that the job search engines do is to always offer the best content available in order to respond to users' search.
In this way, they make both advertisers and users feel comfortable and satisfied with everything that is shown there.
In order to achieve this purpose, Google develops a series of algorithms in charge of controlling the positioning and evaluating the quality of the content, the links of the websites that have been indexed in the SERPs.
Types of Google penalties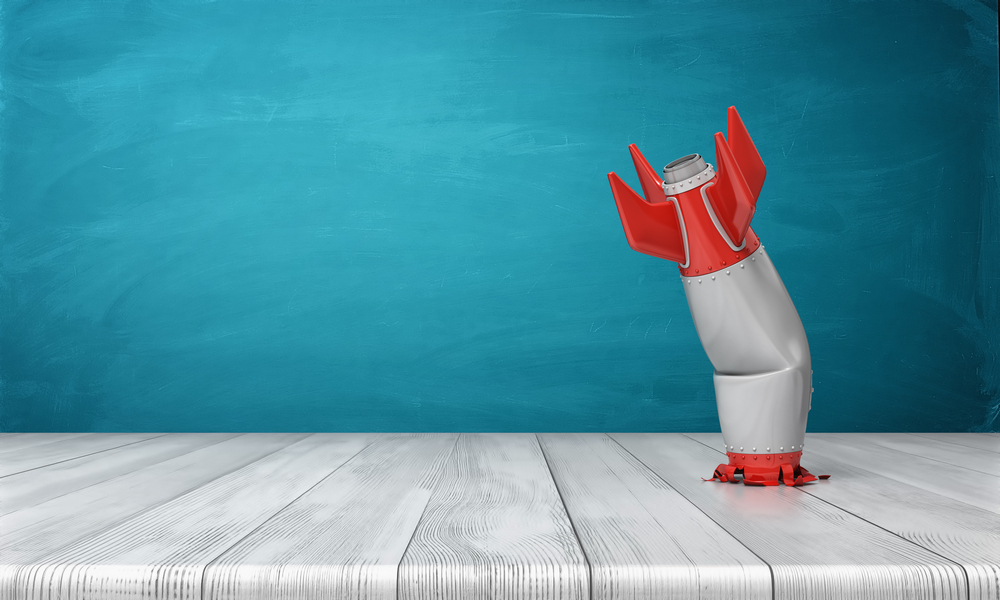 The next thing you should know are the different types that Google has of penalties so that you do not have problems when it comes to identifying if you have suffered this type of mishap.
Within Google, there are two main types of sanctions that can be applied perfectly on your website, which are algorithmic and manual.
1. Algorithmic penalties
They are mainly based on the movements experienced by the SERPs, based on the deductions that the algorithm makes from web positioning.
This type of algorithm has been undergoing changes and has been subject to constant evolution as the company itself has been in charge of reporting, in order to control penalties in Google.
This evolution has taken steps to create a complete neural network capable of monitoring the entire positioning of a website.
However, this algorithm and its tracking bots can automatically take care of penalizing and limiting the visibility of your website or blog.
This fact becomes more noticeable when the algorithms are updated and evaluate all the positioning data of each niche.
Ah! Keep in mind that these types of penalties come without prior notice and almost without you noticing. You will begin to notice it when your notoriety and positions in Google begin to decline.
2. Manual penalties
Apart from all those Google penalties that are carried out using algorithms, they can also be done by workers or trainees of the company in charge of tracking websites.
These types of actions are known as manuals and are born after the review of the website or blog by a human being, of flesh and blood. These people in charge of carrying out this work, enforce a series of requirements in order to determine if the website follows the Google legal framework.
However, if they detect that these rules are being breached or our management of the website or blog is not correct, they have a free hand to sanction. Unlike the algorithmic penalties that did not warn, in the manuals an email or a message will reach your Search Console user.
Why am I penalized by Google?
As we have been telling you throughout the article, there are some signs that will put you on the trail that you have been sanctioned by Google, either by email from the company itself, by Search Console or by seeing that your visits drop with a bang.
However, in addition to knowing how to know this sanction, the vital thing now is to know why the friend Google decides to place a sanction on us.
Next we are going to show you the most common causes of Google penalties:
Duplication in content.
Very bad user experience on your website or blog.
Make a poor quality link purchase.
Pages that give errors.
Excessive advertising on the website.
Slow loading speed.
Massive SPAM.
Have hidden content.
High keyword density.
However, there are other practices that are very frowned upon and poorly valued by Google, but these are where the focus is most and they are the ones you should avoid at all costs.
Important note: Google highly values ​​the quality of the content, that it is as natural as possible and that the user has the best experience on the web. So when you hear of fraudulent practices such as Black Hat or negative SEO, run away that is not good and in the end they will end up being penalized and probably close your website.
How to recover from a Google penalty?
You have been waiting for this point for a long time, that we would give an answer and shed some light on the million-dollar question of how you can get out of a penalty from our almighty Google.
First we have to tell you that if the magnifying glass of Google penalties is on your website or blog, you will want to get out of it as soon as possible and dispel any doubts they may have about your management.
Now, it is time to answer this question and we are going to offer you a series of tips and advice so that you can shake off that penalty that does not let you advance on your way.
1. Not knowing where the sanction comes from
It is without a doubt the worst part of all. If you do not know where it comes from or why your head will start spinning senselessly looking for answers, since this penalty can come from both bad practices and mistakes outside of you.
Sometimes, as we have explained well, sanctions come when an update of Google's algorithms occurs, so our recommendation is that you be aware of these variations and inform yourself well.
In the same way, you should scan for possible errors in terms of crawling or indexing that you can find in Google Search Console. Review well the section of featured fragments and check that there is no inconsistency in terms of the schema code of your posts.
Change everything that may be subject to penalties, curate content, review keywords, links that may be broken, etc. and re-index the URLs of your website.
2. Email notification
If, after receiving penalties from Google, you are fortunate enough to receive an email, where they will notify you of your failures, it will be easier for you to know where the penalty comes from and work on the problem and improve.
In this email, you will receive the notification that you have been sanctioned by Google and you only have to be in charge of modifying and fixing what they have considered to be failing.
As soon as you finish modifying the bugs, you can request a review before publishing everything again on your website. Be patient because the reply can take days, weeks and even months.
Falling for a Google penalty is not complicated, nor is it the end of the world. It is relatively easy to fall into it, we can get confused in the creation of our content and incurred several mistakes at the same time almost without realizing it.
Without a doubt, the best thing to avoid falling into this penalty is to have valuable and natural content, not to fall into the temptation (no matter how much we want to) to carry out massive SPAM, take great care of the links and not fall into the dreaded 404 error that both penalizes or simply get those quality links that catapult your website.
In short, if you manage to escape Google penalties, keep your website clean of errors, are constant and are on the verge of any problems that may arise, your adventure as an online content creator will be long-lasting and successful.