All About G Suite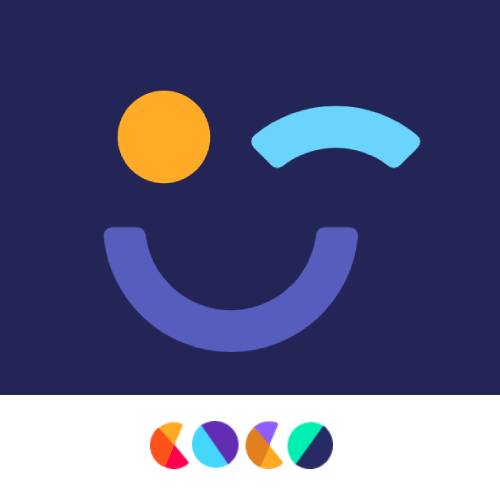 Google Suite is an incredible service with applications and office tools.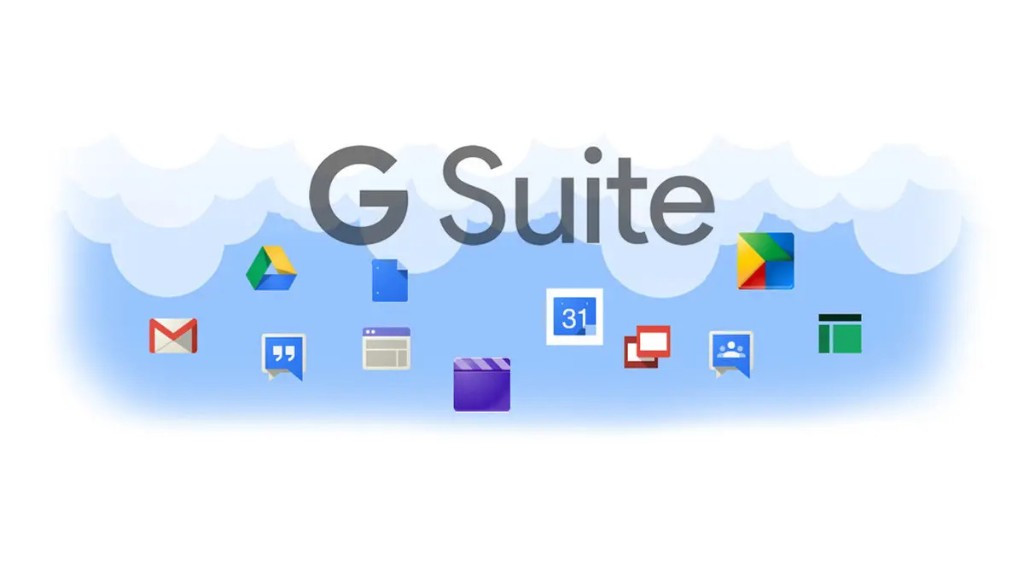 In the year 2020, who doesn't use Google and its tools? Practically everyone who surfs the web uses Google, whether it's its search engine or tools, such as the Google Suite.
However, the telecommunications giant has both fans and haters. Despite this, there is no doubt that it greatly facilitates the use of applications, tools or services.
All of this puts it in the hands of the user free of charge and accessible from any type of device, smartphone, laptop or tablet.
Now we are going to introduce you to what is perhaps the most complete tool that Google has, G Suite, so that you know what it is, how you can register with it, what benefits you get and what applications the tool has.
What is G suite?
G Suite is a Google service that offers a series of products from Google itself with a domain name customized for the client. It has several interesting applications and web tools that provide functions quite similar to the office suites you can find on the web.
Here you can find applications such as Hangouts, Drive Calendar or Gmail. The person who worked on this tool is Rajen Sheth, a product manager at Google who later developed Chrome with great success.
How can I register in G Suite?
The Google Suite registration process is quite simple. If you want to sign up for your company you're in the right place because below, we'll show you the steps you need to take to create your new corporate email account. They are very simple, let's get started.
1. Registration on the website
The first thing you must do is enter the following URL: https://gsuite.google.com/. It will direct you to the G Suite home page, then click on 'Start here'. The next thing you'll see is the screen where they'll explain that G Suite offers a free two-week trial period. Click 'Next'.
2. Fill in the registration form
In this second step, Google Suite will ask you to give the name of your company and how many employees are part of the organization. Once you've entered all the relevant data, click 'Next'.
3. Choose the country
In this step you must choose the country where your company operates. 
4. Enter the email
When you have finished registering your company's country, the next thing to do is to display an email account, so that G Suite can contact you and verify that your email is valid.
5. Web domain
Here you must register your web domain for Google Suite. At this point it is basic to know if you want to buy a domain or use one you have before. If you decide to use the one you already have, you must enter its TLD name or domain extension.
If at this point you do not have a web domain, do not worry, on the same page of domain registration, you will see a section, 'I prefer to buy a new domain', by clicking, you can find the most appropriate for your business.
6. Name and username
All you have to do is add the name and surname of the contact user and hit 'Next' again. Now is when you can log in showing your established username and password, with a minimum of 8 characters where you can enter numbers, letters or symbols.
As you've seen, the Google Suite sign-up process is hassle-free, and it won't take you more than 10 minutes to sign up and enjoy this Google tool.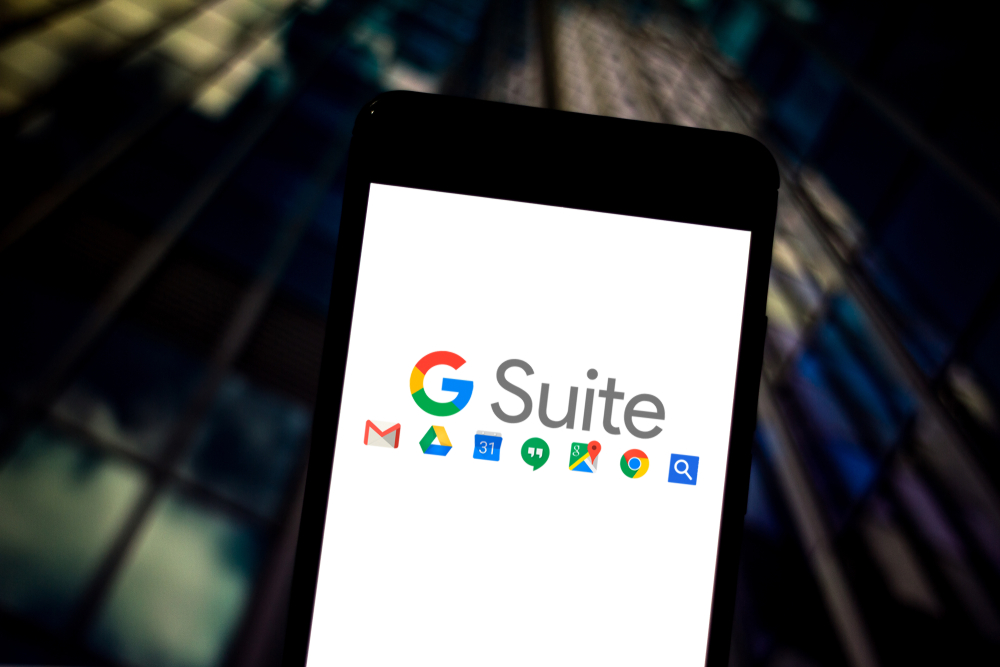 What applications does G Suite have?
G Suite is a true universe within Google. All the tools that we find inside Google Chrome belong to the suite. But watch out, there are other extensions that are paid and, depending on the plan you choose, you will enjoy one or another tool.
Now, we are going to explain in 4 big blocks all the applications that Google Suite has.
Communications
Within this block we can find the following tools:
Gmail: provides from 30gb to unlimited, spam filtering, interoperability with BlackBerry and Outlook and a more than interesting 99.9% cooperative agreement. 
Hangouts: with this tool you can participate in video calls from your laptop, smartphone, tablet with up to 25 people from anywhere in the world.
Calendar: it will allow employees to collaborate efficiently and reduce IT costs. It can be integrated to email, easy to arrange meetings by overlapping several calendars, etc.
Hangouts chat: from this tool employees can be connected by chat with direct messages, groups and exclusive virtual rooms.
Google Voice: allows you to manage business phone numbers on a large scale, no matter what device is being used. It also transcribes emails and the recording and routing of calls.
Storage
In this storage block of Google Suite we find these two tools:
Drive: stores, synchronizes and shares easily and quickly. It offers a quite interesting storage (from 30Gb to unlimited) and the capacity to observe up to 40 different documents without the need of having an alternative software.
Cloud Search: you can find everything about your company from the Google Suite. If you need data from Drive, Gmail or Documents, Cloud search finds it and offers a series of very useful suggestions to help you manage your day-to-day work.
Creation
It is the most interesting block of G Suite where you find the tools that can facilitate your daily business tasks:
Documents: this tool allows you to modify simultaneously and always have the latest version. You can access the document at any time, on any device, wherever you are. It works in all operating systems and is compatible with formats such as .doc.
Spreadsheets: it gives you the possibility of making spreadsheets in a simple way. Its contents may vary according to your needs: task lists, graphics, filters, etc. You can import or convert the sheets for instant editing.
Forms: you can carry out surveys by adding images and videos to make them more attractive.
Presentations: create presentations from the browser allowing several users to work on it at the same time, leaving comments, commenting by chat or editing in real time. 
Sites: it is a Google Suite mode that allows you to easily create secure web pages, mainly for intranets and team projects. You don't need to know about programming or HTML.
Administration
Here you will find two tools:
Administration console: it allows Google to securely manage G Suite in your company by adding users, managing devices, or configuring security settings. You can also: remotely delete data, lock devices, or check application usage.
Vault: allows you to keep your messages and emails, both yours and those of your employees, indefinitely. You can access your company's Drive files or follow the activity of the different users.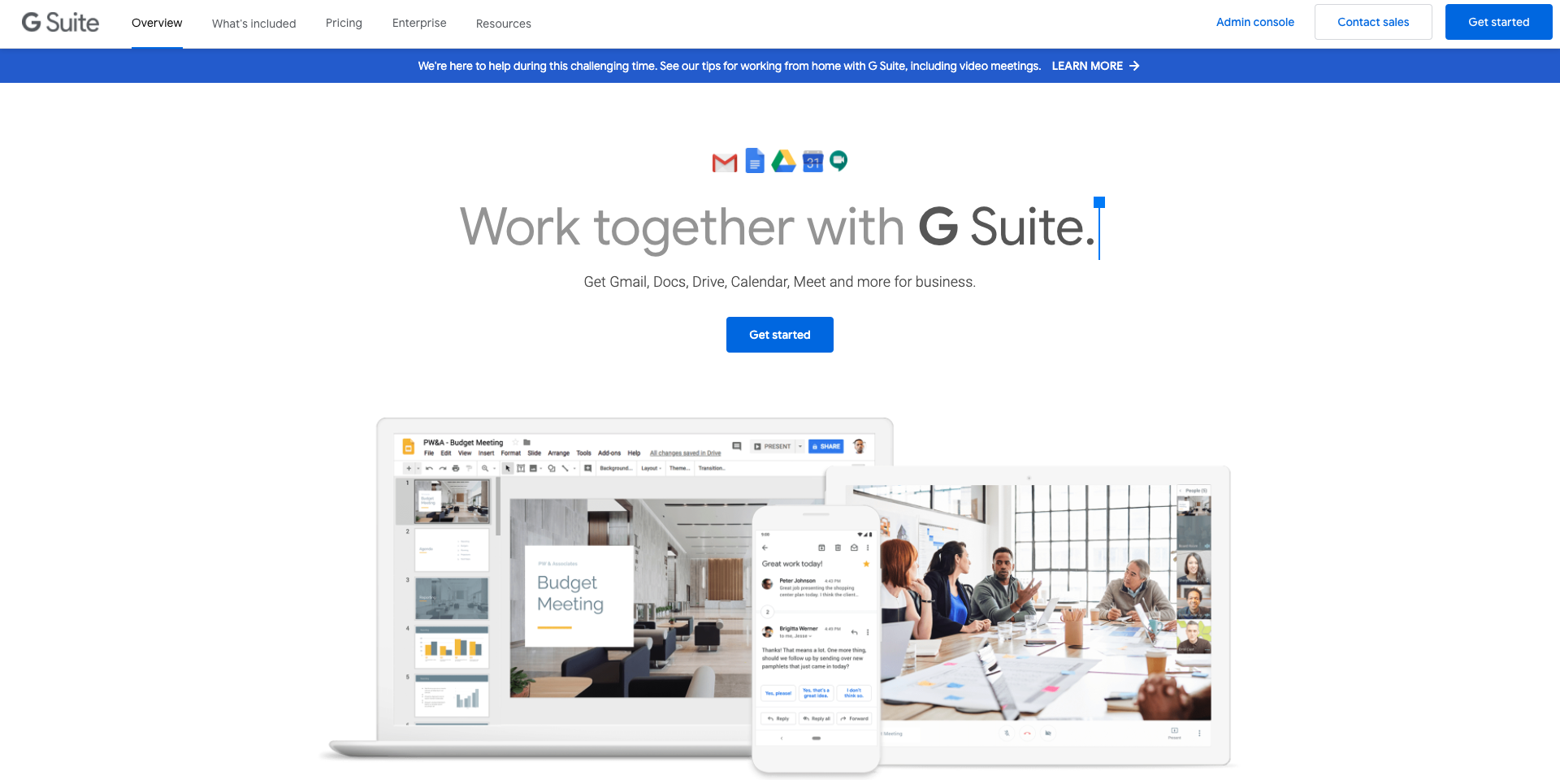 How much does it cost to set up an account?
Google Suite has quite interesting and competitive prices for everything it offers. For a large company the expense of this tool can be minimal, but perhaps for a single person who only wants to store a few documents, do not rent it.
However, recently there has been a slight price increase, the first in a long time, for Google Suite, which has generated some concern among its users asking if it is still an affordable option.
So that you can get out of the way, we're going to show you the three updated plans that Google Suite has.
Basic 
It costs €5.20 per user per month and has:
Business email from Gmail.
Voice calls.
Smart shared calendars.
Spreadsheets, documents, etc.
Security control.
30Gb drive storage.
G Suite Business
For €10.40 per user per month you can have:
Development of applications with little code.
Unlimited cloud storage.
Retention of emails or chats.
Smart searches on Google Search.
Electronic discovery for emails, chats and files.
User activity tracking.
G Suite Enterprise
The most complete Google Suite plan costs €23 per month per user and brings:
G Suite Security Management Center.
Gmail Data Loss Prevention.
Drive Data Loss Prevention.
S/MIME in Gmail.
Gmail integrated as another tool of files to third parties.
Enterprise-level access through a security key application.
Analyze Gmail's registry in BigQuery.
As you can see, each G Suite plan has quite interesting tools to develop it in your company. The best one for you is the one that best suits your needs, those of your company and your employees.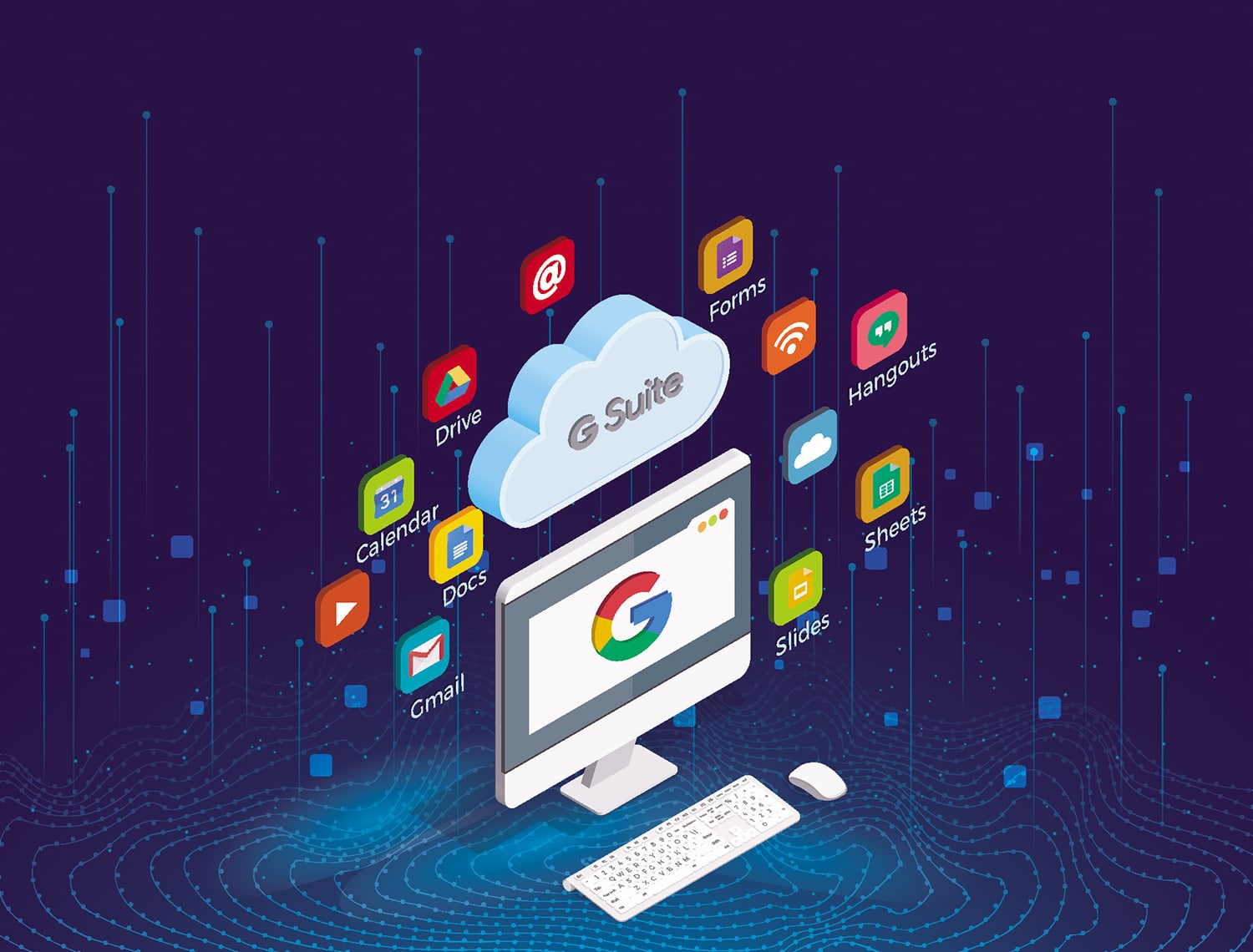 Can I get G Suite for free?
You can get Google Suite for free, but it won't last forever. As you've seen in previous sections, when you sign up for the first time, Google Suite rewards you with a 15-day free trial and if you like it and it fits your needs, you can buy it.
However, if you are not a big company that handles a lot of data or many employees, perhaps the most affordable option is the one offered by Google Chrome from your browser, being able to access either Gmail, Drive or Hangouts.
Conclusion: Why use G Suite?
As you have seen with this little guide about what is Google Suite, you will have realized that it is an excellent tool of work. It is ideal for companies of considerable size, where the workload and number of employees is considerable.
Using G Suite gives you total control over your company's data management, with a security that few tools currently have. You save on costs, especially in the purchase of new software that, in many cases, performs the same function, but at a high cost.
Also, with its use, you can have the whole team that makes up the company connected, promoting teamwork and communication between them, something essential to achieve harmony in the working group and achieve the objectives set.
In short, having Google Suite in your company can facilitate your day-to-day work in a way that without this tool would be almost impossible to achieve.