Minimum Viable Product: How to measure the launch of your products.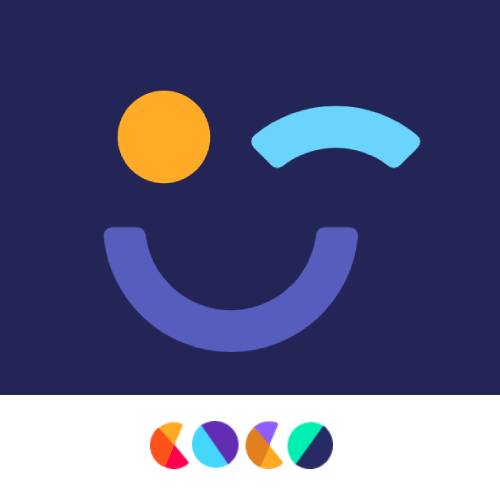 We offer you all the information you need to know what an MVP is.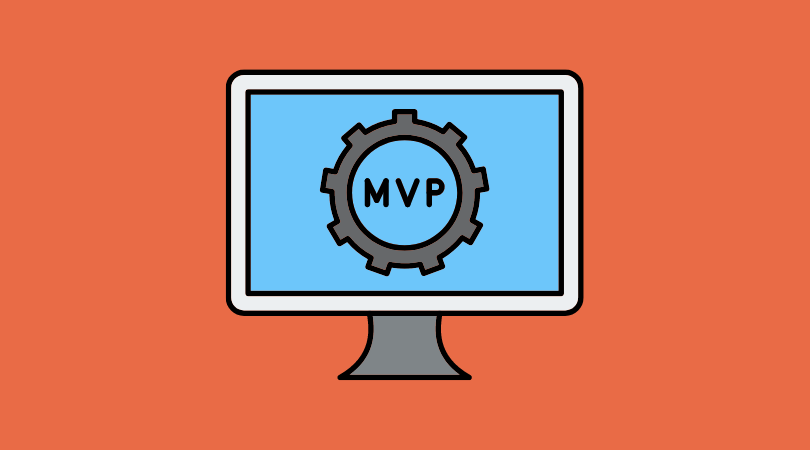 There are many of us entrepreneurs who've laid the foundations of our company with our life savings, but the biggest investment (especially in time), has been to develop a product that is viable for sale, that the customer notices and buys, or what we know in marketing as a minimum viable product (MVP).
You can't imagine how many business ideas there are in the world that never come to fruition and find the niche they want so much in the market. Often, the idea doesn't materialise because a product or service has been launched without having established a clear roadmap or well-defined objectives.
The risk is high, so it's advisable to carry out an MVP. But what even is a minimum viable product in the world of marketing? In this article, you'll learn more about this concept, its characteristics and how to implement it in your next product or service launch.
What is a Minimum Viable Product?
An MVP is a kind of prototype of the product or service you're going to launch, with the minimum features to be presented to potential customers and thus, in this way, check their interest or not.
With this, the company will be able to gather all kinds of very valuable information, thanks to the early adopters, and thus improve the product little by little, in order to launch it to a wider public.
Characteristics of an MVP
By knowing the characteristics of a minimum viable product, you'll provide valuable help to the product or service development team so that not a single resource is wasted in its development.
You aren't going to manufacture an object or launch a service that nobody wants or needs, because you'd be wasting money and time.
Find out below what the key characteristics are you need to know about an MVP.
Design
One of the main characteristics of a minimum viable product is its design. If it's the right one, it'll achieve an optimal user experience. For this reason, the visual aspect is the first one that satisfies the potential customer and allows interaction with him.
Usability
The product or service must be of sufficient value that consumers are willing to offer their money for it. It has to be useful to them.
Reliability
If the MVP has a high level of reliability in its final finish, customers will trust the solution you're offering, even if it has been released quickly.
Functionality
The minimum requirement for an MVP is that it has the necessary functions to be able to solve the customer's problem. In addition, it'll allow you to evaluate the different functions to be implemented in future phases.
What are the types of minimum viable product?
There are two types of MVP: the low-fidelity MVP and the high-fidelity MVP.
Low-fidelity MVP
Low-fidelity MVPs are simple to develop. They provide us with basic results that allow us to better understand customer needs.
The primary objective is to give the customer the most effective solution. A clear example of this can be seen in consumer interviews to extract as much information as possible about the product in question and how it can solve the customer's needs.
This type of MVP is often used to test whether the idea that the development department has is ideal and whether it's scalable or not.
High-fidelity MVP
This type of Minimum Viable Product (MVP) offers more in-depth results that require extra development. The objective is to elucidate whether the solution proposed to the consumer is important enough to pay for it, and the price they'd be willing to pay for it.
With the high-fidelity MVP, more time and effort is needed, but it's a very effective way to find out if the product has the minimum services to be fully created, such as digital prototypes.
How do you make a minimum viable product?
It's time for you to know how an MVP is planned and executed correctly. We've summed it all up in 4 pillars: ideas, performance, data and learning.
If you're able to master these 4 aspects, you'll have a good minimum viable product.
Generating ideas
The basis of any MVP is to generate hypotheses. These hypotheses will lead you to define your metrics to get the information you need to be successful. In this way, you'll be creating that minimum viable product that'll allow you to measure and learn about the hypothesis you have put forward and repeat the process.
You also need to determine whether the product you're launching is minimum viable. You must ensure that the product is going to solve the problem or needs of the consumer.
The best way to do this is to have a real interaction with the public. If you're going to sell a motorbike, it's not wise to first take out a tyre to test the public's reaction because it won't match the true reality.
Within your initial hypothesis, you should include aspects such as whether your product responds to the needs of the customer, if it doesn't, your startup should rethink its existence. If, on the other hand, the answer is positive, you'll have taken the first step towards success.
Measuring performance
In this stage of the MVP, the different tests are carried out to verify whether the hypotheses launched are correct or not.
You can create a series of metrics that allow you to evaluate the results of the tests you carry out. Don't forget to always measure and analyse these key indicators, as the success of the MVP and, consequently, your business depends on them.
Always count on metrics that provide value and make it possible to learn from your actions. Always choose those that clearly show the close relationship between cause and effect and that fit the needs of the project you're going to carry out.
Learning from data
From the performance obtained from the hypotheses, a series of data is generated that'll allow you to build a solid base for your MVP.
This is when you make the necessary adjustments to be in line with the needs of the market. Based on these results, you'll see if your hypotheses have been fulfilled, and if so, it's time to go on.
This means that, if what you've done works, keep doing so, but always want more.
And, if you see that the results are negative, don't be afraid, there's a solution. Modify what doesn't work, develop new hypotheses, and test the MVP again.
How can you measure the success of a minimum viable product?
When you've correctly formulated all the hypotheses, you and your team must validate them for the minimum viable product. The metrics you've obtained are the key to the performance of the MVP, with them, you'll be able to quantify all the results of the product with respect to the objectives you've set and the type of business you want to implement.
You can validate your minimum viable product with these other variables:
Number of visits
A basic indicator that perhaps doesn't get all the attention it deserves is a landing page. With it, you'll be able to know where your visitors come from and put you on the track of where your market may be.
The other indicator to measure the number of visits is to check how many people have visited you and have left their data or in other words, if they have interacted with your page. If you do not receive visits or interaction and users leave quickly, it indicates that your site is underperforming.
Likes
"Likes" don't usually have any impact, since they aren't an accurate indicator of anything. However, you can measure those likes and check if they've left their details or asked for a review about your product.
Calling attention
Call-to-action has to do with how many of those users who received an email opened it and subscribed, came to your website and stayed on it, or simply responded to an email.
Landing page visits
As we've already mentioned, landing pages yield great metrics. With them, you'll be able to establish how much you've earned or how many visits you've obtained. If you want to know how to do this, a Google Ads campaign gives you this indicator and the total number of visitors to the landing page.
Revenue per customer
The revenue you get per customer is another metric you can use. You can get it by relating the total number of customers you've had to the total revenue you've received.
How important it is to design an MVP
The first phrase that comes to mind helping you understand the importance of an MVP is: "to save your startup as much money as possible".
But no, this isn't the only reason. One of the benefits that can be obtained is the improvement in the understanding between customers and the impression they're going to have about your product or service, with the advantage that you don't have to develop it 100% to know that data.
The sooner you know if the product you're going to launch is interesting or not for your buyer persona, the less effort and money you'll invest.
MVPs are useful for making adjustments, postponing launch dates or even bringing them forward, suspending the launch, among others.
As a general rule, the MVP will help you to:
Launch a product on the market in the shortest possible time.

Reduce implementation costs.

Check the demand for the product you're going to launch in the market.

Avoid possible failures and loss of money.

Group and optimise your customer database.

Work with the customer in a more direct way, checking their preferences and behaviours.
So much for today's article dedicated to the MVP. As you've been able to see, it's a very interesting tool for measuring the status of the launch of a product or service. With it, you can make all the adjustments you need, check if the target audience is interested in it or if it's profitable to continue with its launch.
In short, having a minimum viable product will help your startup to have all the tools at its disposal to launch into the market and achieve the objectives it has set itself.