5 best alternatives to Wix in 2021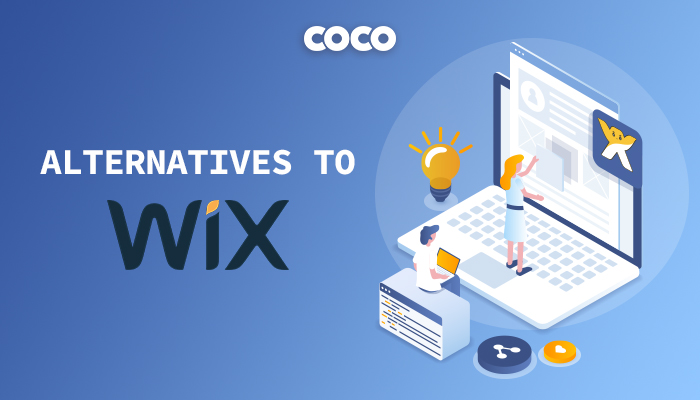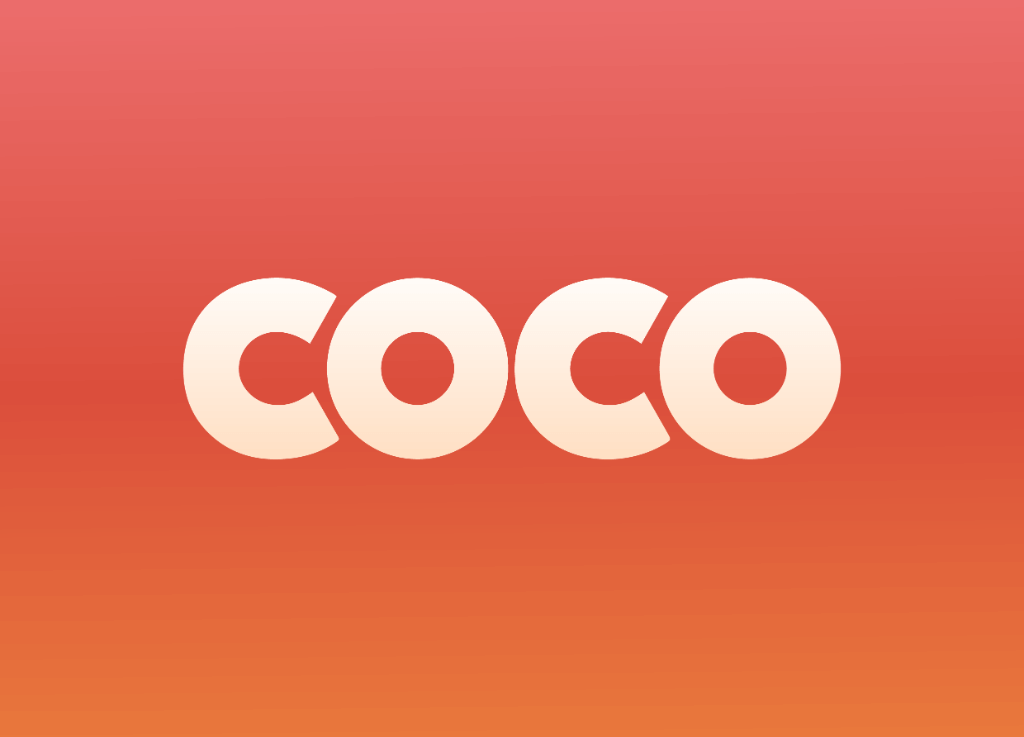 Coco Solution
360º Marketing Agency specialized in piña colada and tropical advertising. People over here are crazy but creative.

Surely when you search Google to create a website the first alternative you come across is Wix, but is this the best content creation system? The answer is simple, no. There are an infinite number of Wix alternatives that can be useful and here we will show you our best options.
Why using alternatives to Wix?
Wix can be an alternative for many people, but not for everyone, so we'll show you some of its mains features below, which is why you should think about using some of the alternatives we'll name later.

1. Mobile response
When it comes to creating content, Wix offers a huge variety of templates. The problem is that they aren't completely fit on mobile.
2. Elasticity
Once you've created a website with Wix, you can't take your website to another CMS. You must either stay with Wix or re-create the site on another platform.
3. E-commerce
Although Wix offers the possibility of online sales, it isn't capable of supporting a large online store.
4. Customer service
Wix doesn't have a great customer service, as its the hotline takes a long time to deal with users and it's hard to communicate with them online because they lack chat for incidents.
Top 5 + 1 Wix alternative tools
Without further ado, here are some options other than Wix.
0. Acai Shop
Are you looking for a store that guarantees the scalability of your business? Acai Shop has everything you've ever dreamed of for an online shop without the need for programming or anything else. The Coco Solution team has launched this tool that will make your life easier thanks to its incredible features: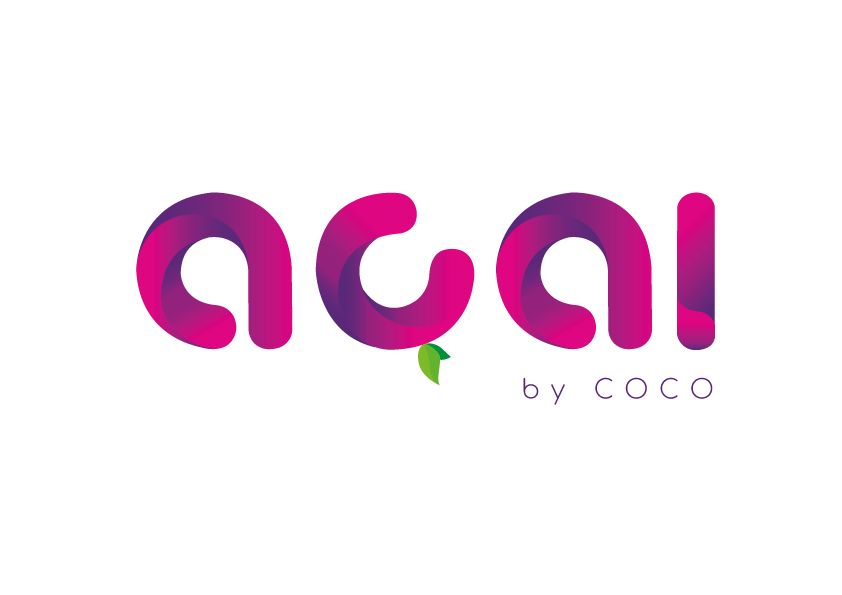 Unlimited stock to create all the products you need.
Hierarchical structure with unlimited categories and subcategories.
Various payment methods, either by POS, Paypal, financing or transfer.
Easy to use offer and discount code manager for all products.
Extranet to control the status and history of orders, as well as a system of direct communication with customers.
Online support through a ticketing system to communicate with customers on their orders.
Elastic language search engine to easily find products, as well as a list of features and labels.
UX design based on the end user, together with a study of web behaviour.
Buyer Design with a simple and efficient navigation, ideal for Cross Selling and Up Selling.
Customized landing page builder through drag and drop modules that allow you to modify the layout of the website.
On-site measurement integrated with Google Analytics, metrics' control, KPIs, targets and sales.
SEO Audits that analyze the On Page SEO of each page.
Pychecker to control the performance of technical features, as well as access to status reports on technical aspects.
Keyword Tracker to track keywords, optimize SEO content, import and export reports in real time and integrate keyword density by URL.
In short, with Acai Shop you can finally have the online shop you've been waiting for: SEO-friendly, with secure and easy payments, constant communication with customers and support service, stock control... Do you need more? And all this for only 99,99€ per month!
1. Shopify
Shopify is the best alternative to Wix if you want to start an online store. This alternative is designed for beginners and has everything you need to get started with the shop and its management. This platform also offers a 14-day trial to use it without using any card, so it's something to keep in mind.
Is one of the best alternatives to Wix, but unlike Wix, Shopify offers 24 hour customer support, so you can be sure that your problems will be solved quickly. Shopify is fully mobile responsive, so you don't have to worry about your shop not displaying correctly. Last but not least, Shopify is much cheaper than Wix.
2. Weebly
Weebly is much easier to use than Wix, especially for beginners. The content management system is very easy to manage for content creators who are just starting out. In addition, this platform offers the following features, which make the difference:
Mobile app: once you have created your website, you can make changes directly with the Weebly app. This makes managing your website super easy.
Functionality: in Wix you have to add apps to have more functionality on your website, while the Weebly editor contains many advanced options by default. Also, Weebly contains advanced marketing options whereas Wix requires a subscription  to Wix Ascend to enjoy this kind of tool.
Members area: if you are a business owner or a freelancer working with clients, this area will be quite useful to you. This tool makes it much easier to create new users and assign roles to them, thus improving collaboration and cooperation.
3. WordPress
WordPress is one of the best CMS around. Entering its world takes time, because most people who use WordPress do so for big projects with a much larger projection. Also, it's even possible to set up your own hosting and domain with WordPress. In other words, it's one of the best alternatives to Wix.
To create a website using this platform you will have to spend time designing the page. On the contrary, Wix is very quick. But one thing is for sure, WordPress is much more secure than Wix and offers much more independence when it comes to generating content.
4. Webnode
This tool is a great option for creating simple websites. This platform is great for people who don't have much time or knowledge to create a website. It is very simple and intuitive to use. Even though it doesn't have as many templates as Wix, it has enough to create a simple project.
5. Site123
With Site123 you can use simple tools to manage web content, online sales and even generating multilingual content. This content creator is one of the most suitable for personal and small business websites. Site123 offers you the following:
Website builder for beginners: Site123 is a very easy to use web content creator.
Support: Site123 offers support 24 hours a day, 365 days a year and, unlike Wix, it has a help section on the website in case you have any questions. Therefore, there will always be someone available to help you when you have a problem.
Apps: Site123 offers 75 apps to add functionality to the website.
Great e-commerce functionality: Site123 offers great e-commerce functionality for small businesses. With this CMS you can sell your products in 80 different currencies and also manage payments through PayPal, Braintree, 2Checkout and Stripe.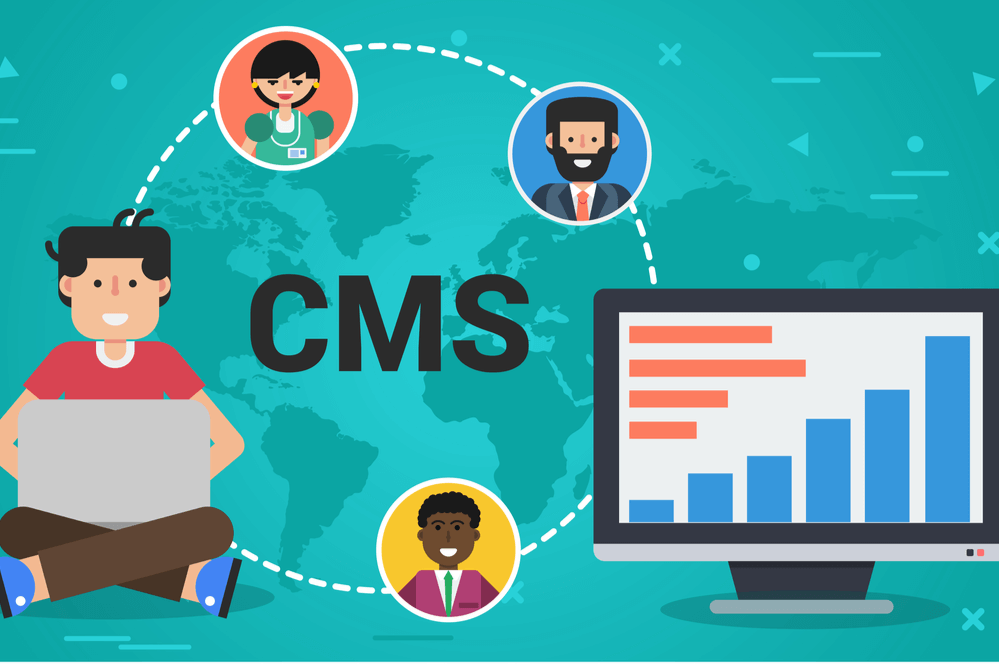 Why not to use Wix?
Being the best alternatives to Wix isn't easy, but the next reasons for not creating your website with Wix are evident:
The website is not yours: if you create your website with Wix, you have know that you can't take your website to another platform, as you will have to create it from scratch. In addition, you can't take the website to another hosting provider either.
Changing templates: if you want to change templates, you lose everything. You will have to change your website again.
Positioning in Google: the SEO strategies that you want to implement in your website won't be possible to carry out, as you will not be able to have titles and alternative texts to the images.
Still wondering why not using Wix? The answer is simple. It's true that Wix is a very easy and quick tool to use, but cheap things ends up expensive. The pages you create with Wix won't belong to you, that is, the rights will always belong to this CMS.
The alternatives we have presented in this article are quite solid and offer the same or better results both in the design of the page itself and in customer service, this being one of the most important points when choosing your next CMS.
Are you going to use some of the alternatives to Wix, or are you going to choose this famous content management system?
Share this in your social networks