Meet Byte, the 'New' Social Media App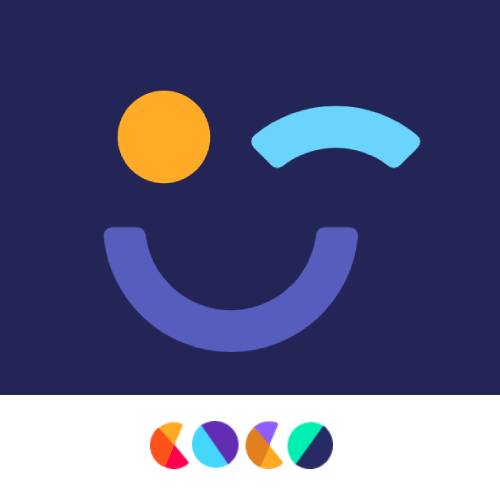 Can Byte, the new social media app developed by the Vine team, really compete with other apps like TikTok or Snapchat?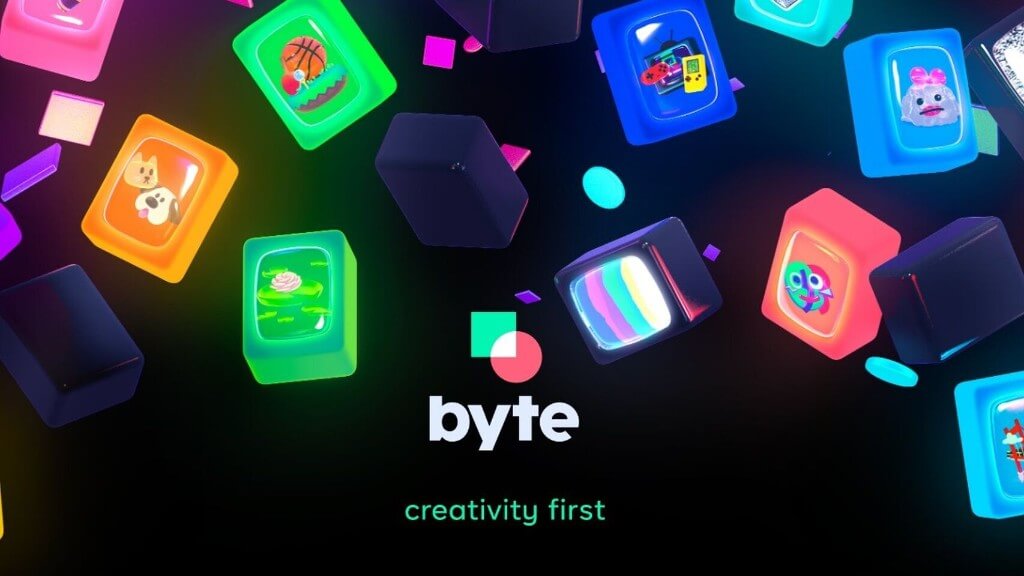 Vine, one of the old social media platforms that is no longer with us, has been 'revived'. Byte, a new social media app created by Vine founder Dom Hofmann will probably present some competition to China's TikTok domination.
Byte (stylized as byte) is a short-form video hosting service where users post 6-second looping videos. It was referred to as 'V2' during its development stages, before it was baptised as the 'Byte' project, and launched on January 24, 2020 via Twitter:
dear friends,

today we're bringing back 6-second looping videos and a new community for people who love them.

it's called byte and it's both familiar and new. we hope it'll resonate with people who feel something's been missing. https://t.co/g5qOIdM8qG
— byte (@byte_app) January 25, 2020
The new app will build on its predecessor, though, by offering creators more opportunities to monetize their content and will soon have a pilot program for revenue sharing. Unfortunately, it's this promise of profit that likely attracted spammers to the platform.
Luckily, some cleanup is already in order. Just a day after Byte's launch, Hofmann acknowledged the presence of spambots on the platform in a tweet. He stated that they are 'aware of the issues with comment spam and more widely with certain types of comments'.
He added that they're 'working very hard to address it', and that it 'should be noticeably better [...] and should continue to improve'. Thus, developers are introducing blocking, limiting, filtering, and liking features for comments in order to improve their quality overall.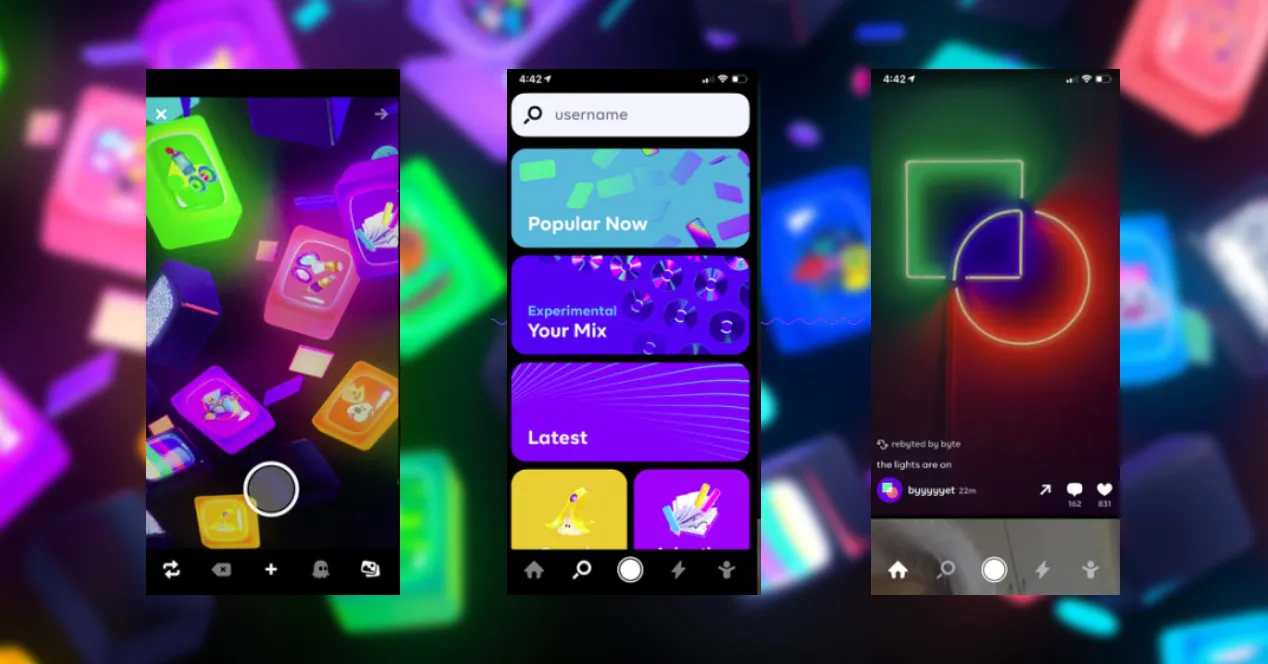 Byte review
When using the new social media app Byte, the usual trappings of video capture apps arise. There's a feed with continuous looping six-second videos, an Explore page to look to other accounts, an Activity page with the usual 'like' and 'follow' notifications, a personal profile page, and a center camera button.
Much like other social media platforms, Byte allows users to follow other accounts. New accounts automatically follow Byte's official account on their service. The platform also supports the ability to "like" and "rebyte" videos.
Similarly to Vine, its interface is very simple, as there are no selfie filters or crazy effects. Of course, existing videos from the camera roll can be remixed, and a Ghost Mode that helps with positioning in time-lapse or stop-motion videos.
Can Byte really compete with TikTok?
At this moment, the answer is NO. For example, instead of six seconds, TikTok videos are up to 15 seconds long. It even allows putting four videos together for 60 seconds! This little feature makes it the ideal social media platform for viral memes.
Not for nothing, anyone can have their 15 minutes of fame simply by dancing to a catchy song. It's such an influence in popular culture that the hit 'Old Town Road' by the American rapper, singer, and songwriter Lil Nas X's skyrocketed from TikTok meme to worldwide sensation.
In any case, the Byte team is really of TikTok's popularity and shows some striking features too. For instance, the 'For Your Consideration' video that pops up in the feed occasionally helps discovering new content. Hoffman said the team is working on a recommendation feed resembling TikTok's that should help with reach.
Also, there are unique features of Byte like the possibility of changing the app's icon to one of nine styles. In addition, there's also a distinctive point system of collecting 'stars' depending on the followers and views.
Nowadays, TikTok doesn't have a way to help its content creators make money. On the contrary, Byte has a partner program in progress. The reason is that the social media app Byte honours creativity and community by compensating creators.
Another great advantage of Byte is that its team is very active in responding to users and finding out what features they want. It seems that they don't want to repeat the same mistakes made with Vine.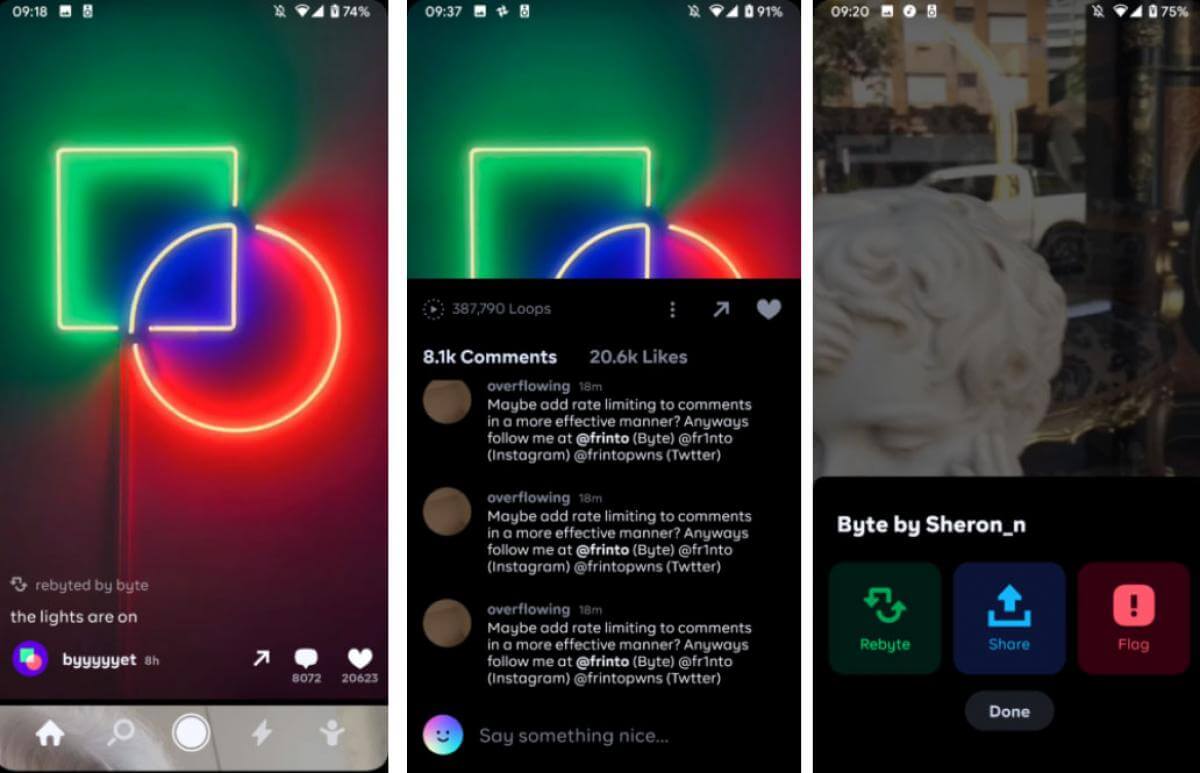 Future of Byte
Currently, Snapchat, Instagram Stories and TikTok reign all over the short ephemeral snippets and videos. Thus, Byte might not be able to compete. On the other hand, as this is Vine's official successor app, Byte could make the Internet wonderful and weird. And maybe that alone makes the Byte endeavor worthwhile. Byte's app store description states:
'Nostalgia is our starting point, but where we go next is up to you. To add your perspective, join our forum or leave a review and let us know what you'd like to see. Everyone says it, but we really mean it: we read *everything*'. Let's see where this new social media app Byte goes. Hope that this new Coco Solution's blog article has solved your doubts!