What Is Growth Hacking: Be Smarter than the Competition!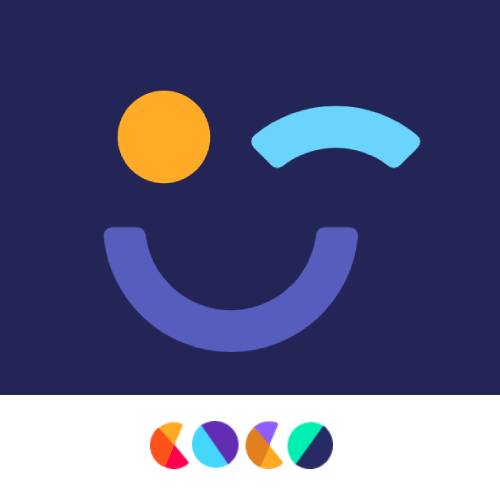 Discover what is Growth Hacking and how it works.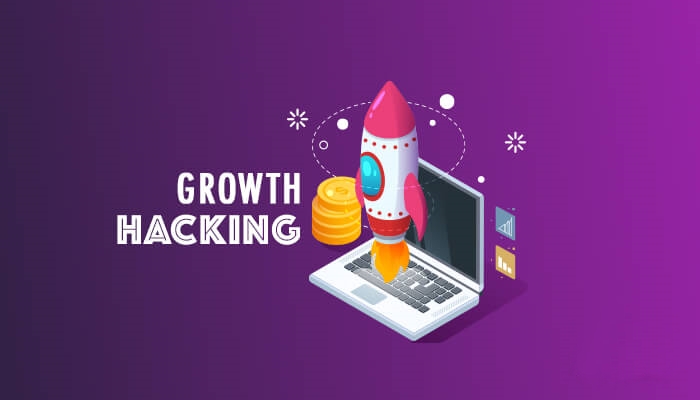 What is Growth Hacking has been one of the most typed queries on web search engines over the last years by entrepreneurs, marketers or consultants, among others. In fact, probably all of them consider Growth Hacking as the best way to grow a business, even in a marketing campaign.
Thus, in this new Coco Solution article we are going to discover all about it step-by-step. Are you in? Let's begin with the definition of Growth Hacking: 
A new field and a combination of technology, data and marketing. In this way, a Growth Hacker runs experiments in a process-based manner to grow the number of customers. Therefore, Growth Hacking is ideal for startups because of the limited budgets and resources, but it also lends itself to larger companies.
What is a Growth Hacker?
Wait! Is this some kind of intangible concept and just another buzzword? Nope! Growth Hacking is pretty simple. According to the creator of Growth Hacking, Sean Ellis, "a Growth Hacker is a person whose true north is grow".
In other words, a Growth Hacker (also known as Growth Marketers) uses creative, low-cost strategies to help businesses acquire and retain customers. But let's be clear in one thing: Growth Hackers aren't simply marketers.
Any person involved in a product or service, including product managers and engineers, can be a Growth Hacker. They are usually analytical, curious and obsessive. In addition, they:
Knows how to set growth priorities, identify channels for customer acquisition, measure success, and scale growth.
Analyze and test to check what's working.
Hypothesize, prioritize and test innovative growth strategies.
Focus only on strategies related to growing the business.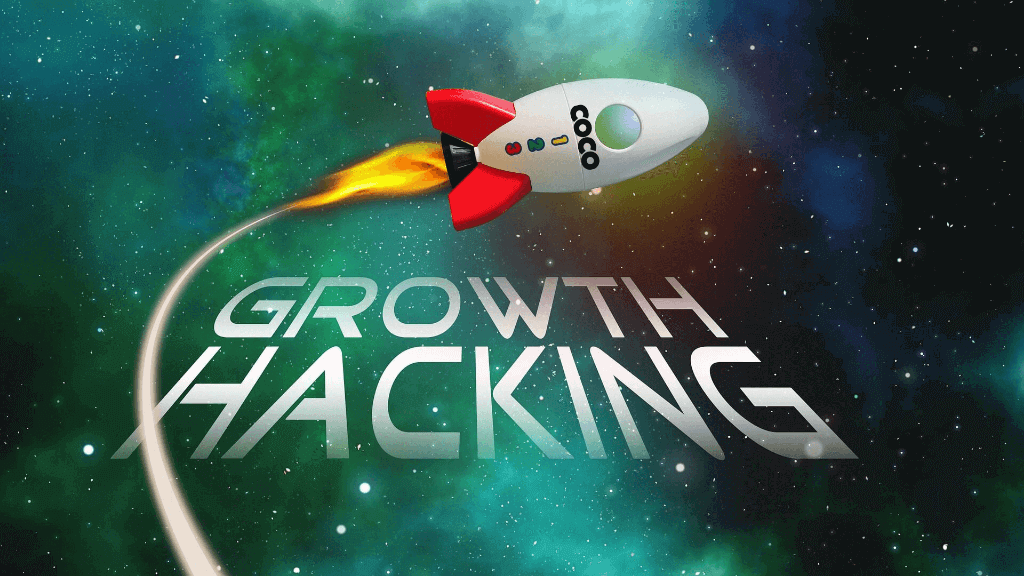 How Growth Hacking works
It's evident that for every company, Growth Hacking is about figuring out why you grow, and looking for ways to make that happen on purpose. Many startups use a "pirate funnel" as a recipe for growth.
These are the famous AARRR – acquisition, activation, retention, referral, and revenue. Others include raising awareness as an essential part of Growth Hacking. Nevertheless, the goal is getting traffic and visitors, turn visitors into users, and keeping those users as happy customers.
How to start Growth Hacking
Firstly, it's necessary to create a product and test it to make sure people want it... and are willing to pay for it. This will help gathering data so a better understanding of key buyer personas in order to target growth marketing tactics properly.
Undoubtedly, updating the product at regular intervals, and keep getting customer feedback is vital to always know if that's the right track. In the meanwhile, marketing the product to foster continued growth, and tracking the success of those results is also crucial. A/B testing and other conversion optimization techniques are fundamental for fruitful Growth Hacking.
Growth Hacking strategies
Most strategies used by Growth Hackers fall into three main areas.
Advertising
Growth Hackers use social advertising and pay per click (PPC) advertising to promote a business.
Product Marketing
Growth Hacking includes techniques for making a product more appealing, and building the user base. Some of these techniques are:
Affiliate Marketing, which will also use Content Marketing growth tactics.
Offering incentives for referrals that benefit both the referrer and the new user.
Gamifying the user onboarding process to make it more enjoyable, and offering rewards.
Leveraging the fear of missing out (FOMO) by using an invite-only signup system.
Content Marketing
Depending on the tactics, this can be a low-cost way to get the word out about certain product. Thus, typical Content Marketing activities comprise:
Getting listed in relevant marketplaces and sites
Improving content visibility with SEO
Using Email Marketing to build a stronger connection with users
Influencer Marketing
Joining relevant forums, groups and subreddits
Getting bloggers to review your product
Running contests and giveaways
Running webinars
Writing ebooks and white papers
Creating social media content
Guest blogging
Starting a blog and creating valuable, shareable content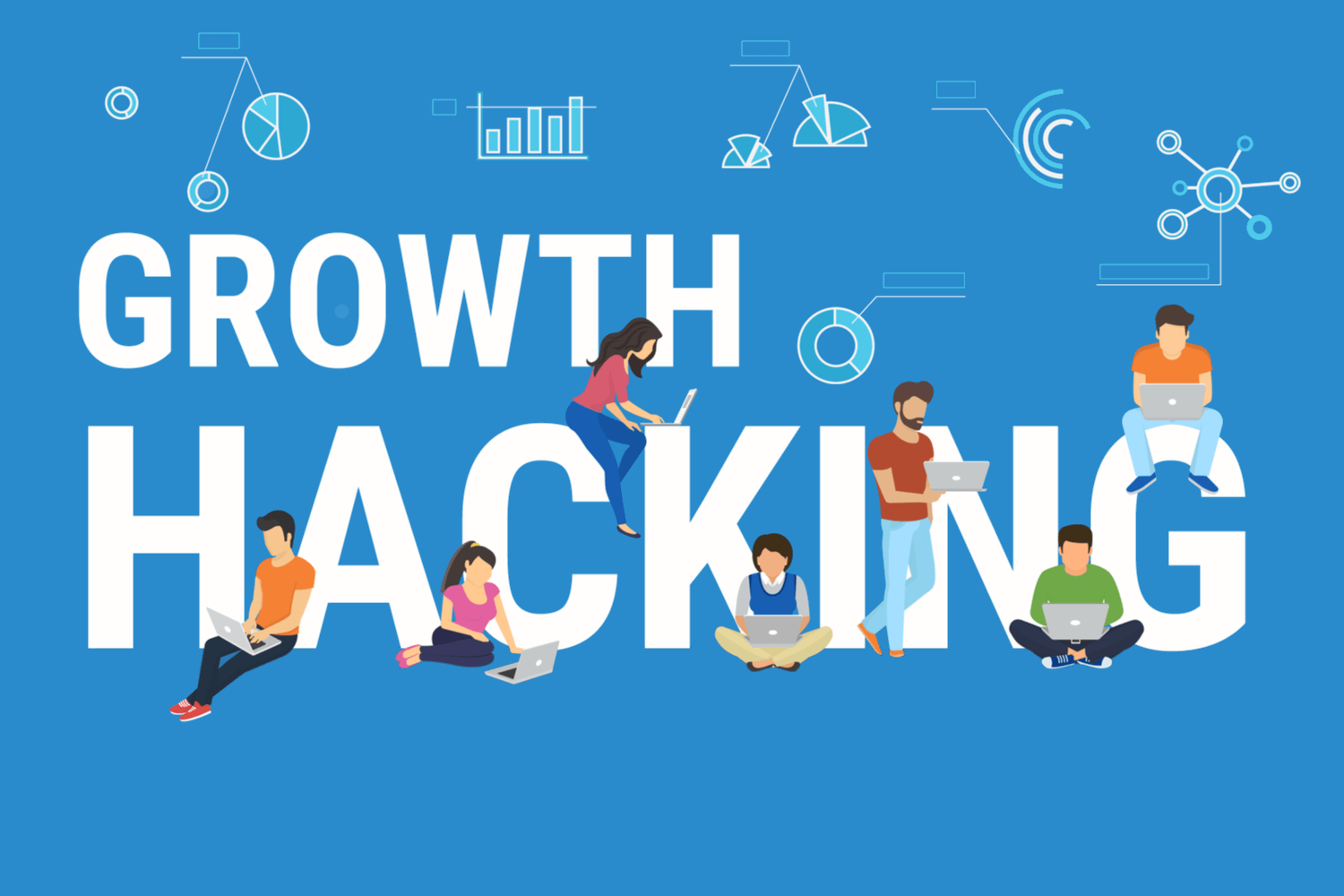 Does Growth Hacking replace Digital Marketing?
Growth Hacking is not a replacement for Digital Marketing, as the shared mentality behind both is an emphasis on experimentation, creativity and measurement in order to fulfil goals.
Within a startup, Growth Hacking is a discipline that can be cultivated inside a marketing team. In larger companies, there can be a separate, cross-function growth contingent.
Nevertheless, Growth Hacking and Digital Marketing are two very complementary approaches. Not for nothing, the two of them share the same basic principles, and even the same increased retention, increased conversion, increased engagement or metrics. The main difference is the scope of their objectives.
Bear in mind that a marketer could use engagement rate to analyse an overall goal of building brand awareness. Bh comparison, a Growth Hacker could set a goal of increasing social sharing by 50%.
In other words, marketing activities can have a wide focus that encompasses any part of the funnel, while Growth Hacking depends on setting highly defined, achievable goals in order to reach a specific, singular outcome.