The best email marketing tools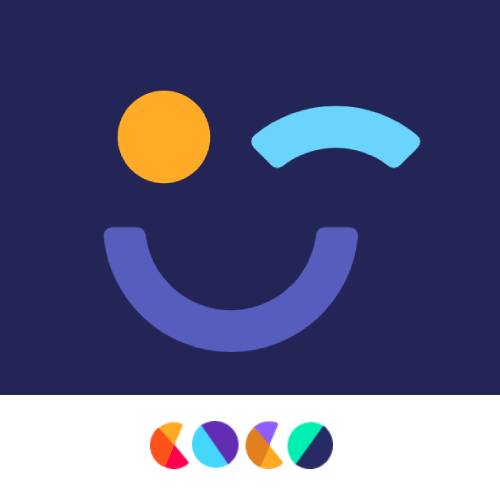 Discover the best tools to carry out email marketing campaigns.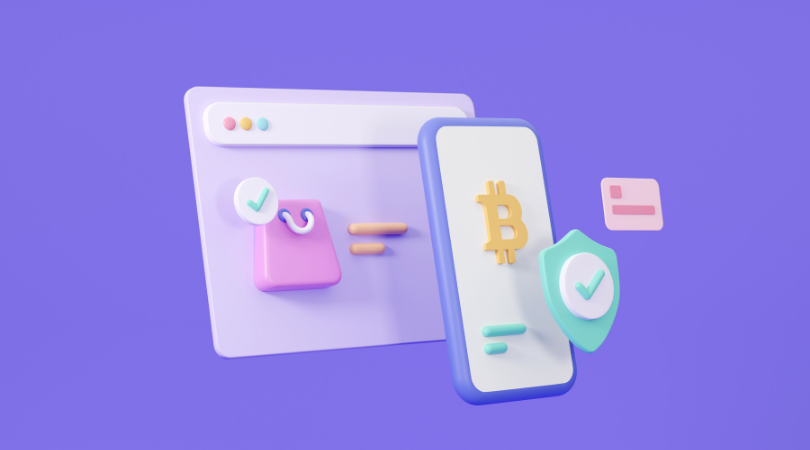 Planning a digital marketing campaign and not including email marketing is one of the most common mistakes made. The main reason why it should be included is that it's one of the most profitable tools, as it can extract emails from databases and has a high segmentation capacity. In order to implement these actions correctly, it's necessary to take into account the email marketing tools.
Email marketing is the main way to send mass emails in order to effectively attract customers to brands. When the objective of the brands is to reach more people, in an effective, direct and economical way, the mailing takes on a significant importance.
In Coco Solution, we want your marketing campaign to be as complete as possible and for that, we're going to tell you how to plan a mailing strategy through this type of tools.
The 7 best free email marketing tools
Before launching any email marketing campaign, you'll need to establish the objectives you want to achieve with these mailings.
You have to know which audience you want to build loyalty, how you're going to increase sales, what you're going to do when subscribers start to increase, etc.
Important note: set realistic, tangible objectives that you can meet within the deadlines you have set, otherwise you run the risk that the campaign will not produce the results you wanted.
If you're clear about this premise, the next step is to find your ideal email marketing tools, the one that projects you towards achieving your goals, and it's much easier to find than you think.
In the following lines, you'll discover the 7 best mailing tools with which you can face your digital marketing strategy with the maximum possible guarantees.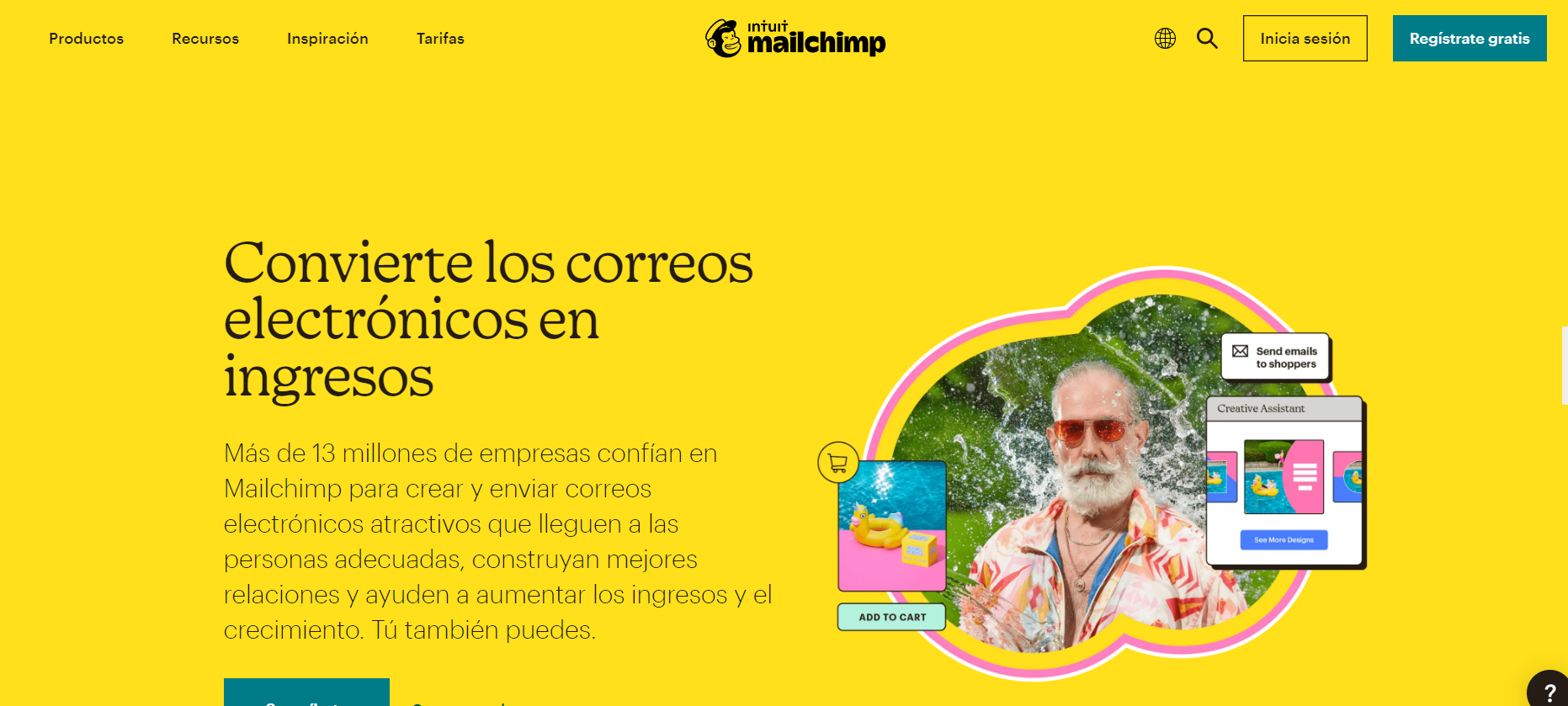 Perhaps the most used email marketing tool by small businesses. Mailchimp is a very powerful tool and at the same time, it comes in handy for those who want to get started in the world of email marketing.
It's intuitive, easy to use and with multiple options to get the most out of email campaigns.
As for its free version, Mailchimp offers up to 2,000 contacts and more than 10,000 monthly mailings.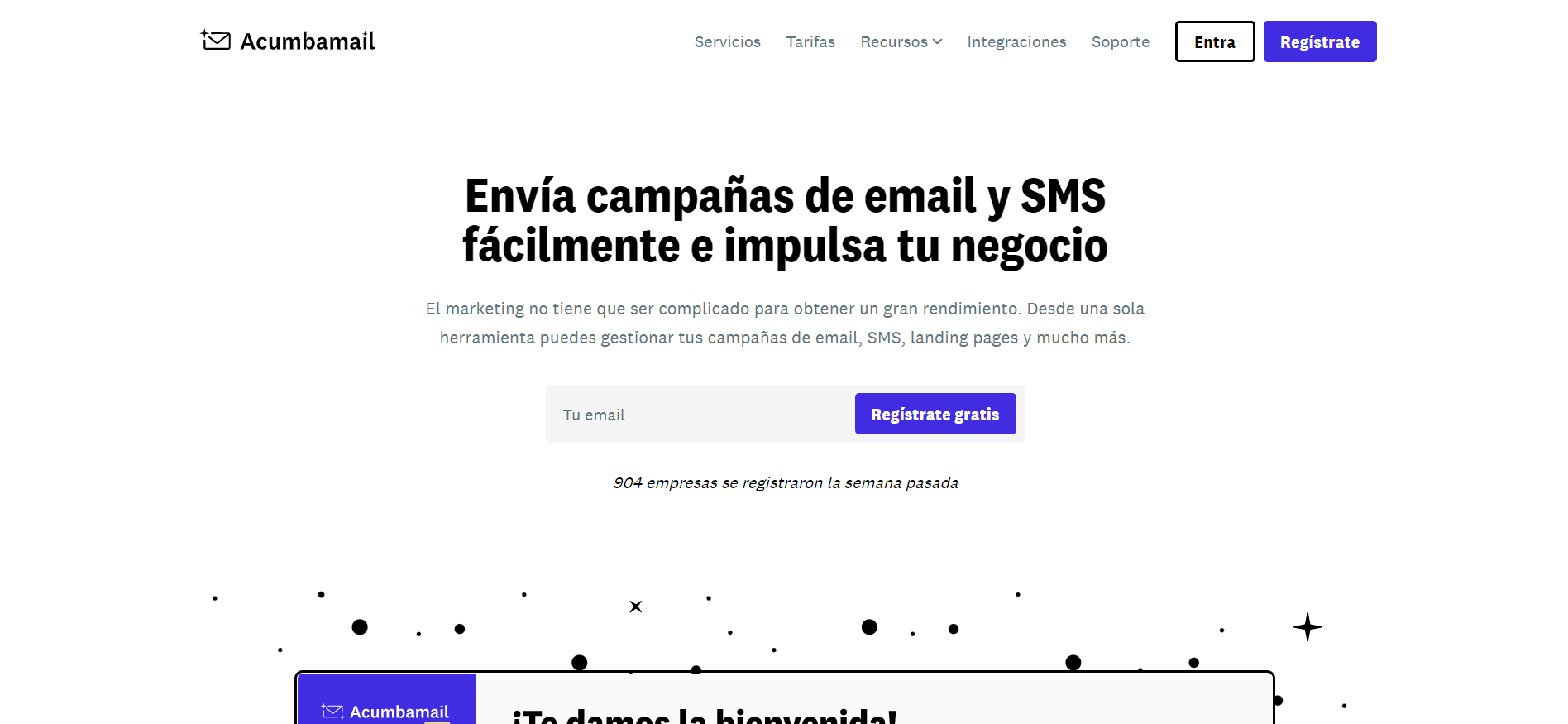 Originally launched in 2012, it was designed to generate newsletters and send transactional emails and SMS easily, through an intuitive and user-friendly interface.
Its strength lies in its approximately 260 fully customisable templates, all in responsive mode, with drag & drop editors for email, landing pages, integrations with Analytics, Wordpress or Shopify.
With regard to its rates, Acumbamail is a tool that has a paid section and another totally free section that offers a list of 250 subscribers and 2,000 mailings.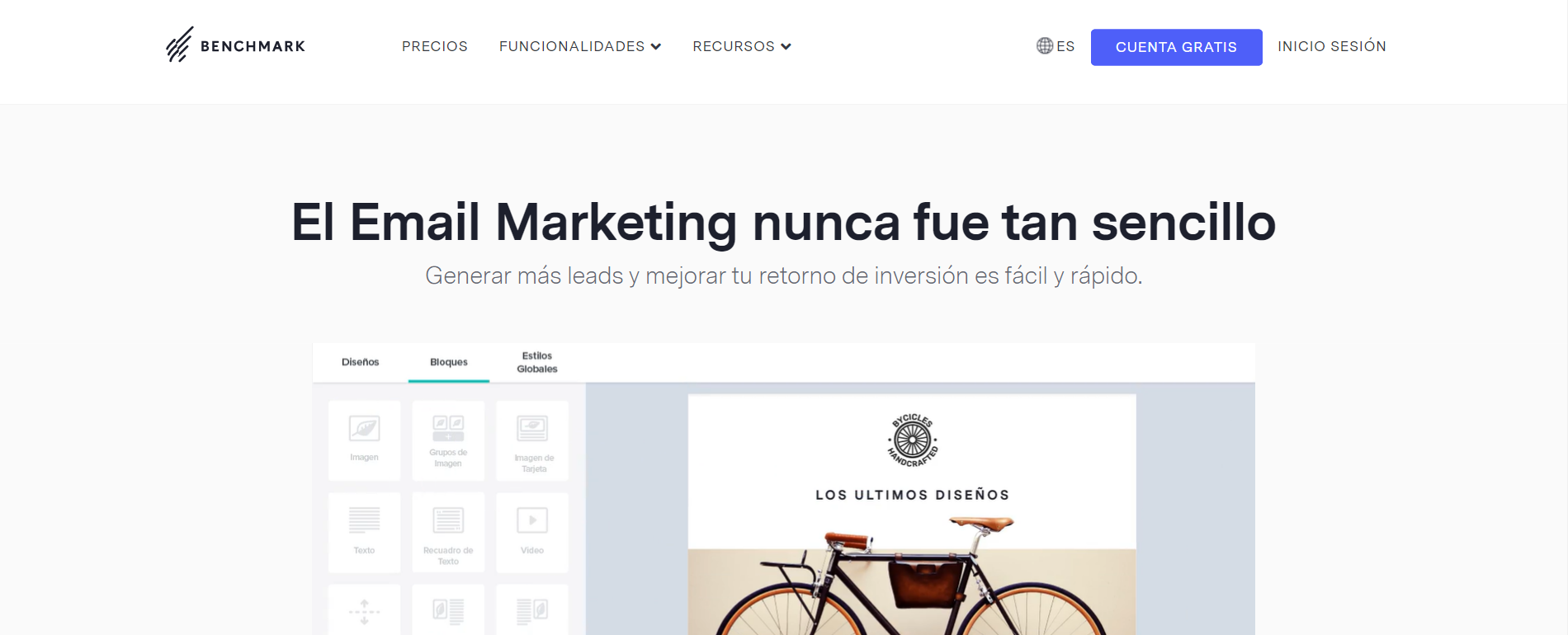 This is the best option for bloggers or small businesses.
Benchmark Email allows you to create and design, in the simplest and most intuitive way, any type of email, adding the option to implement automated sales funnels without the need for many clicks.
The tool includes in its free version a bank of 2,000 contacts and more than 14,000 sendings.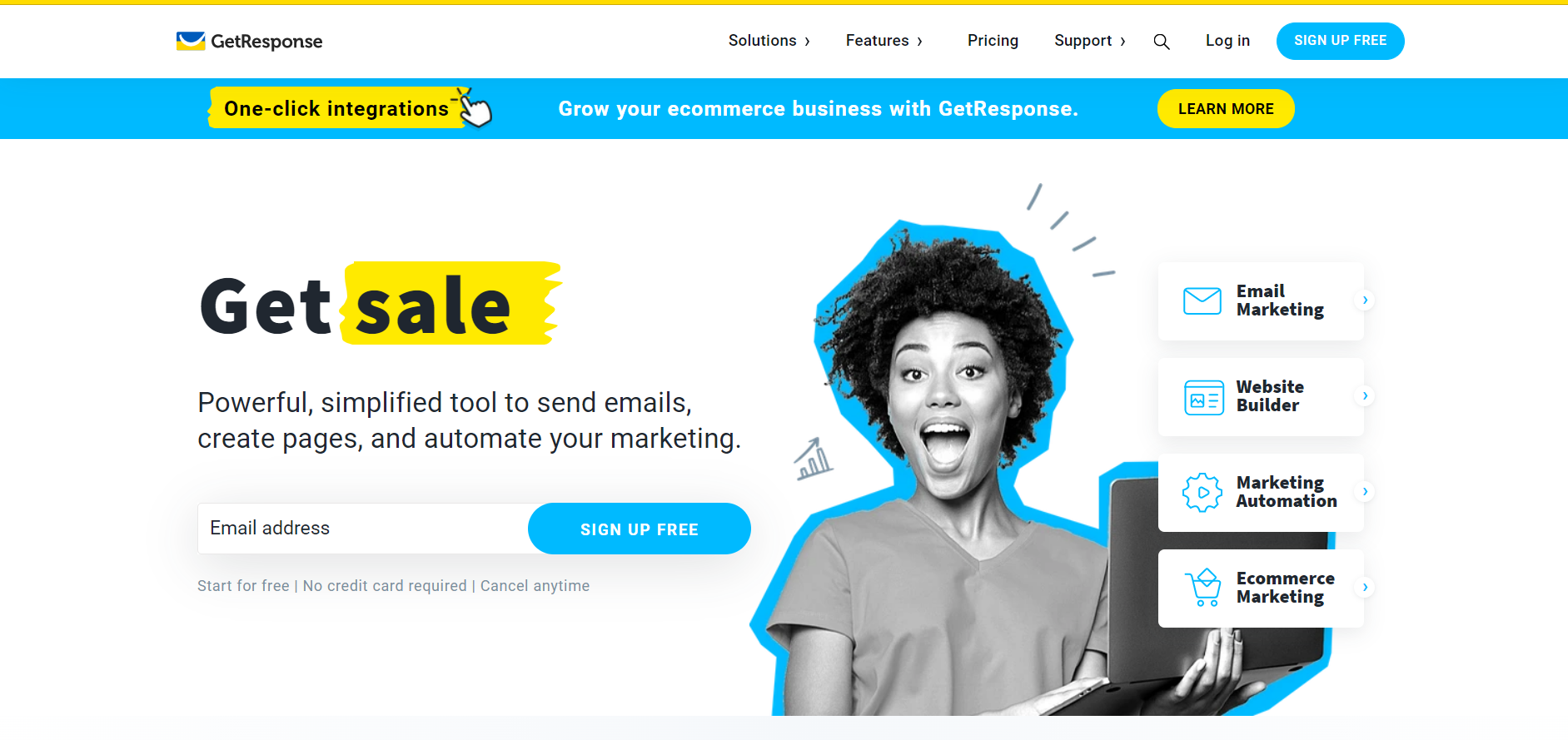 The veteran. Created in 1997, it's considered one of the best adapted to e-commerce and small companies that need advanced and fast solutions.
What does GetResponse offer? Automations, high segmentation, implementation of landing pages, visual sales funnels, etc.
Get Responsive is not a totally free email marketing tool, however, it has a free 30-day plan that allows you to try the Basic, Plus or Professional plans.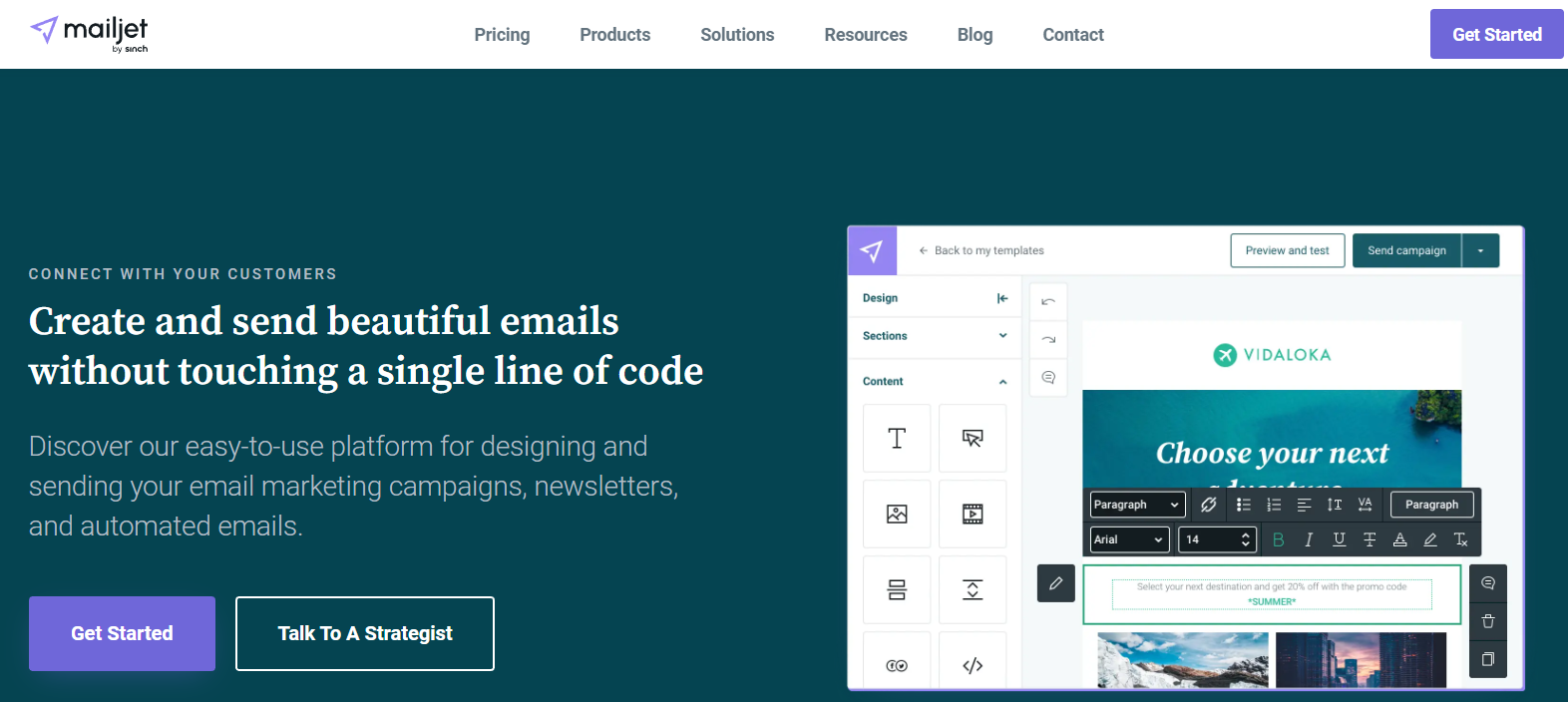 We now talk about another veteran among email marketing tools, Mailjet.
With more than 130,000 customers worldwide, it stands out for being very complete in its free version, allowing you to add an unlimited number of contacts and send more than 6,000 emails per month, which is 200 per day.
6. SendPulse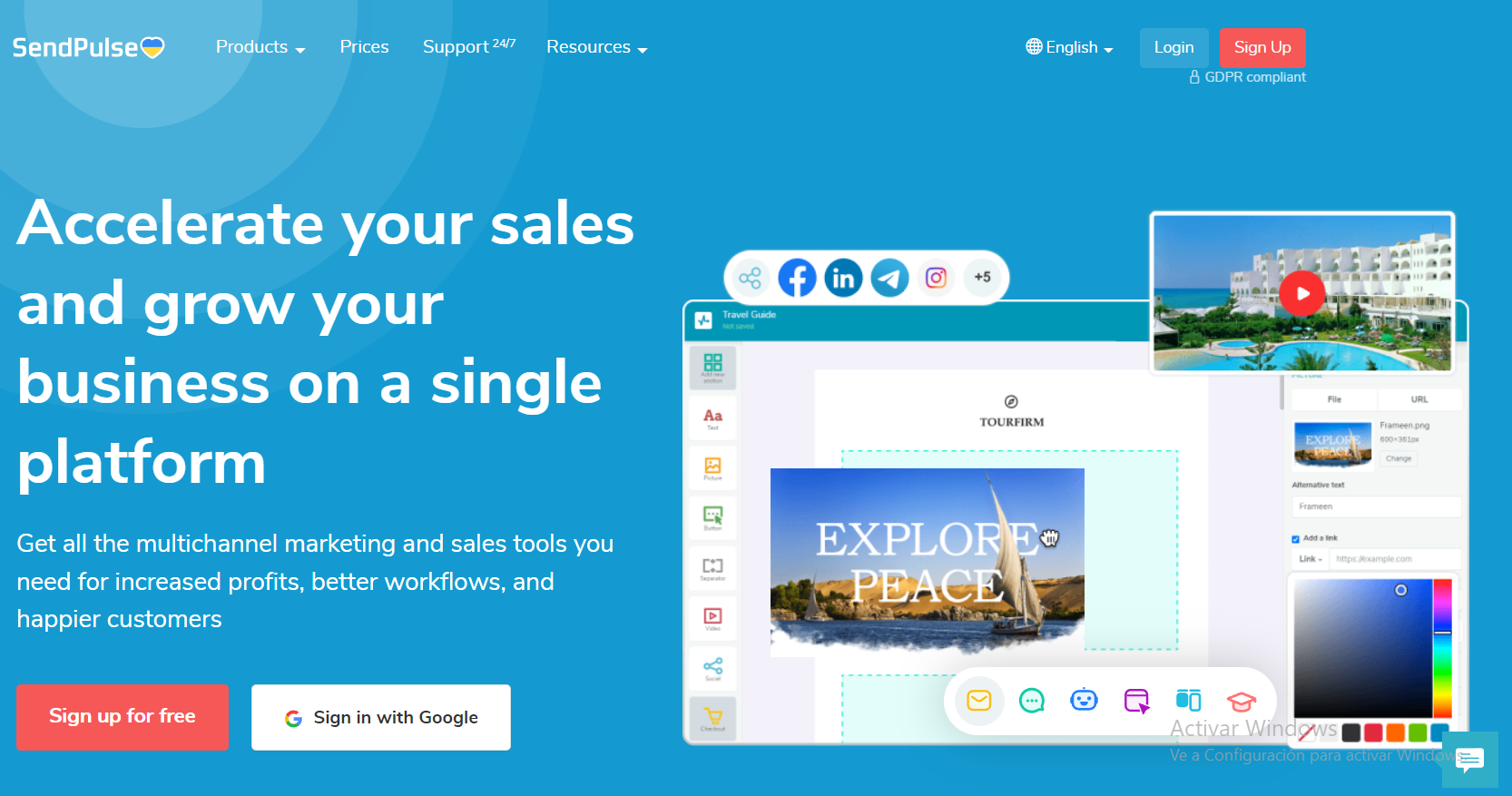 Let's move on to one of the newest email marketing tools. SendPulse is a totally free tool that has managed to position itself as a benchmark in mailing.
Its free plan has up to 15,000 mailings per month, to a database that can hold up to 2,500 users.
And that's not all. Apart from its enormous generosity, it's an email marketing tool that offers a simple interface, ideal for getting started in the world of email marketing.

7. Vertical Response
We put the final touch to this review of free email marketing tools that can be found on the network, and we do it with Vertical Response.
Its strong point lies in its integrations with CRM and social networks, including tools to schedule all kinds of publications, in an unlimited way, on Facebook and Twitter.
Its free plan is very interesting, including up to 4,000 emails per month and around 300 subscribers.
Conclusion
Automating activities such as email marketing is something that'll make us save time and be more efficient in our campaigns. Gone are the days where we manually send hundreds and hundreds of emails to our potential customers, with the tedious and heavy that we found it.
With this new post, we want you to know better what are the email marketing tools that can achieve greater optimization of your mailing strategy, in order to reach more users and retain your customers.