Life Would Be Boring without Crazy People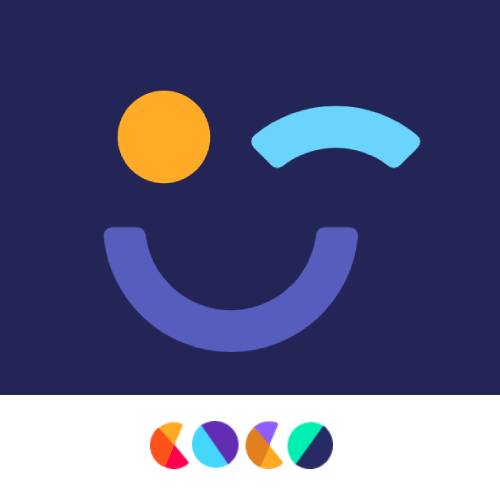 Alejandro, one of our most beloved interns, shares his experience with Coco Solution.
Today is the last day for Alejandro, an intern that has left its mark in Coco Solution, leaves the team. Ale, a sweet boy with a never ending smile on his face, started very shy and couldn't resist to the love and fun that everybody share each day.
He shared a few words with us on our rooftop while eating some churros with chocolate and really moved our hearts. We have to admit that, of all interns we've had, Ale is one of the most loved by the team. We'll never forget you!
'Everyone called crazy to that 19-year old boy that decided to enter the world of entrepreneurship by setting up an online business and they also called crazy to that boy who stopped painting and learned programming 20 years ago. Today those two crazy people have been my internship tutors and they are running a company with even crazier people.
The first day at Coco Solution I was a bit nervous and didn't know what kind of work  atmosphere I was going to find. In fact, I had the image in my head of a regular office where everybody was serious and in silence except from some background conversation between coworkers.
But when I arrived at the office, they gave me a tour around the office and showed me the different departments. The first one was the SEO team, then the Social Media team and finally the Web Design team. My team.
It didn't take me long to realize that I had come with the wrong idea. The office was teeming with life and everyone was interacting with each other, no matter the department. You could even sing or whistle a song out loud and watch people join you!
I could easily tell that there was a strong sense of unity in the air and that the staff were like a big family. It's true that the team could be a bit noisy, but professionalism wasn't affected. Spontaneity is part of the job at Coco Solution.
After all, this is a digital marketing agency and what better way to sell something to the world than by being yourself and putting something back into life? I felt that my level of insanity fitted in with those people and I adapted easily to the environment.
It was time to put into practice what I had learned at the university, and it was interesting to see how to apply the theory to real world problems. But as expected, not everything was going to be learned from books and many times it was necessary to find other ways.
But it was nice to see how what I learned could help me find and shape solutions that could be applied in real life. It is true that I went through some bumps while working, but the help and advice of my colleagues and tutors was very useful to overcome them, to reduce stress and above all to learn from them.
Apart from what I learned at a technical and professional level, they taught me that talent and passion often go hand in hand, that knowing your team is essential to help you get the best out of you and that if you like what you're doing, you'll see your job as more than just a livelihood. It's a lifestyle.
I also found it very interesting to see how the image I had of my tutors has evolved. My first impression of Jordán was of someone who was very strict and focused only on results. As time went by, I saw that he was a person with great patience, incredibly decisive, with many years of experience and always thinking about how to get the team's full potential. As I got to know him, I felt admiration for his professionalism, as it was the first time I had met someone from the fine arts branch who had learned to program from scratch.
My first impression of Orlando was a little more vague. For me, he was a kid about my age who looked like he had the gift of the gab. As time went by, I saw that he was a person with enormous depth, with an enviable dynamism and who knows what initiative and hard work are. He's a person who can easily evoke a feeling of admiration, because it's rare to find someone of his age with an immense fighting spirit, because as I heard him say once Only warriors survive in war.
Both have given me a better understanding of the concept of a leader as opposed to a boss, because you only have to look at their willingness to work and help their people and even continue to do so at home whenever necessary.
In addition to my tutors, the whole staff is very professional and has a great capacity to make good memories. I leave Coco Solution with a smile on my face, remembering Aarón's imitations, Ayda's incredible illustrations and our morning bus clashes, how capable Bárbara is at coordinating all of us with the clients and being a mother at the same time.
Also, Mat's explosiveness, how well Tania designs and knows how to treat people, the afternoons when Héctor put on his headphones and sings reggaetón, Adri's witty comments, how lively Patri is, the dangerous Brenda and Atteneri's duo (especially Atteneri's sneezing)...
I can't forget Sergio and the noise of his infernal keyboard before going and asking for money to the bosses, how fast Johnny learns and how good a partner he has been in these three months, how capable Anael is to do his job and help whenever he is needed, how the hardworking attitude Dani has…
Unfortunately, I couldn't deal with Svenja (a big kiss to baby Emma!) and Amal (the latest addition to the team).
Finally, there's a person I have to mention. Raúl, although he's no longer in the team as he's looking for other professional paths, is the person who has left his mark here with his patience, resolution and unlimited friendship.
And so my internship ended, where I saw that the essence that really makes a company possible is the people who fight every day to keep it going. I know my time has been short, but I hope that I have left my mark at Coco Solution during these three months.
Thanks a lot, team!'