How to Target Audience on Facebook Ads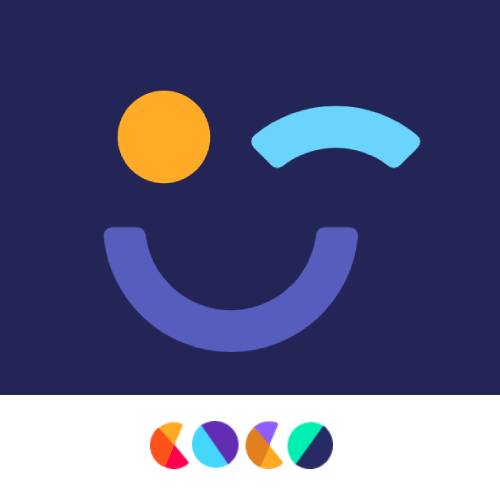 Discover one of the best marketing strategies – targeting on Facebook Ads.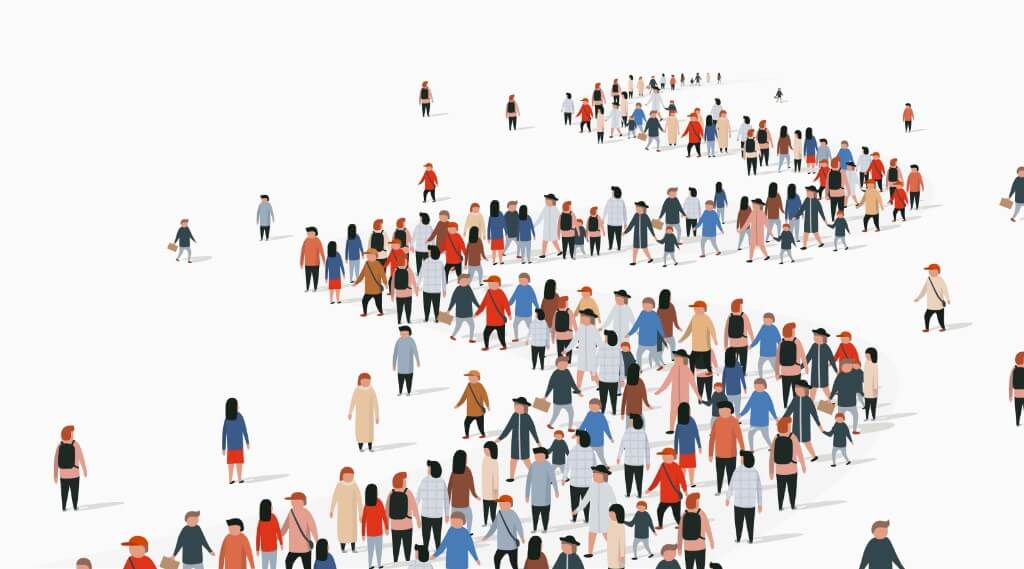 Facebook, with more than 2 billion active users every day with an average use time of 35 per user, it's the heaven for B2C and B2B advertising. Thus, knowing how to target audience on Facebook Ads is a must for each business with an online presence.
As Mark Zuckerberg's social media platform has many targeting and ad demographic options, it's important to focus on your audience if you want to make the most of your advertising budget.
What is a Facebook target audience?
According to Sprout Social:
The 'target' (or 'market') that you're going to advertise to on Facebook is called 'audience'. You can target very specifically: education, income, age, location, gender, job title, etc.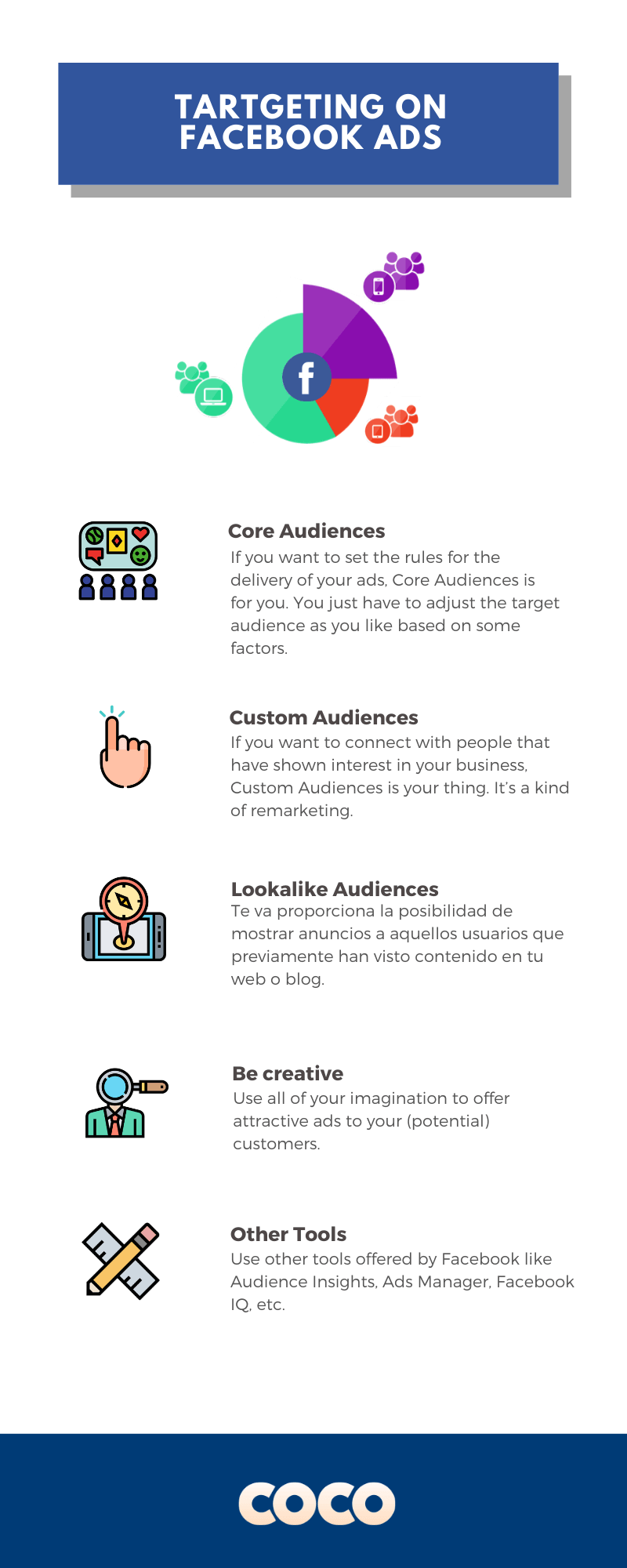 How to define your audience
In case you haven't noticed, Facebook automatically shows your ads to people who probably find them relevant. Of course, you can target even more your ads with the next audience selection tools.
≫ Core Audiences
If you want to set the rules for the delivery of your ads, Core Audiences is for you. You just have to adjust the target audience as you like based on the following factors:
Connections: you can include or exclude people connected to your Facebook Page.
Behaviour: you can target ads according to consumer behaviours like device usage or prior purchases.
Interests: you can add interests or hobbies of the people you want your ad to reach and make the ads even more relevant.
Demographics: you can choose the audience depending on many criteria. You can also control the types of people that the ads are reaching, although Facebook won't share any information about them.
Location: you can expressly advertise in those cities, regions and countries that you find more interesting for your business.
BONUS: with Audience Insights you can explore the demographics, interests and behaviours of people connected to your page. If you prefer, you can save a created audience to use it in Ads Manager.
≫ Custom Audiences
If you want to connect with people that have shown interest in your business, Custom Audiences is your thing. It's a kind of remarketing.
App users: just by installing the Facebook SDK you'll be able to create more relevant ads that encourage people to take in-app actions.
Site visitors: with the Facebook Pixel you can automatically create a Custom Audience of people that visit your site or take specific actions.
Contact lists: use information from you CRM system or email list to connect with customers and contacts on Facebook.
BONUS: if you want to find information about attitudes and behaviours of that important people for your business, check Facebook IQ.
≫ Lookalike Audiences
If you want to connect to the people that are most likely to respond to your ads, Lookalike Audiences is a must. You'll only need a source audience of people you know, so that your ads reach people with common interests and characteristics.
5 tips about how to target audience on Facebook Ads
Below are some tips that can help you improve the quality of the ads shown on Facebook that will allow you to connect more successfully with the customers, thus reaching your business goals.
1. Experiment with Audience Targeting
It's recommended to start with a narrow audience and then broaden the target by slowly adding interesting categories.
2. Use the Facebook Pixel
This small coding piece that you should install on your web portal to track conversions, to create a Lookalike Audience, for retargeting, etc.
3. Use best pictures and videos for better engagement
People like high-quality images and video, so avoid pixelated pictures and jumpy videos. This will increase your engagement.
4. Test everything to understand what works best
Try creating different Facebook ads for groups concerning different business goals. In addition, you can target people locally according to a certain postal or zip code.
5. Monitor the performance of your Facebook Ads and optimize accordingly
Comparing the newer ads against the older ones in order to check metrics it's extremely important. A/B testing is also very useful to see what types of ads work better. Finally, you should consider monitoring the campaigns in the Facebook Ads Manager dashboard and run different ads with small budgets and audiences to choose the campaign that could be the main one.
Conclusion
Bottom line, there are really endless options for targeting on Facebook. The great thing about having all of them is that they allow you to focus on a certain market or niche while Facebook optimizes the ads and audiences for you. Surely you now know how to target audience on Facebook Ads, right?