Discover How to Use Hashtags on Instagram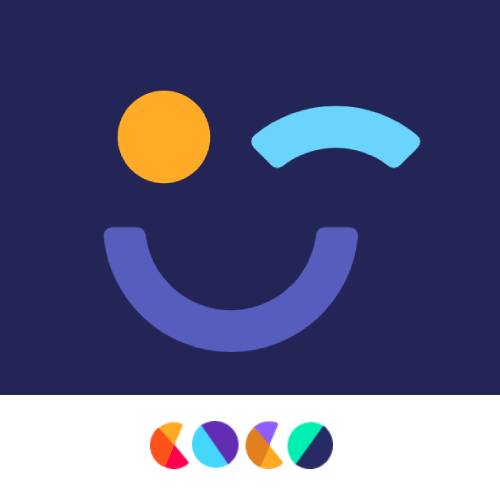 Discover one of the great secrets of the success of instagramers: hashtags. Learn how to create them and get the most out of them for your favorite social network.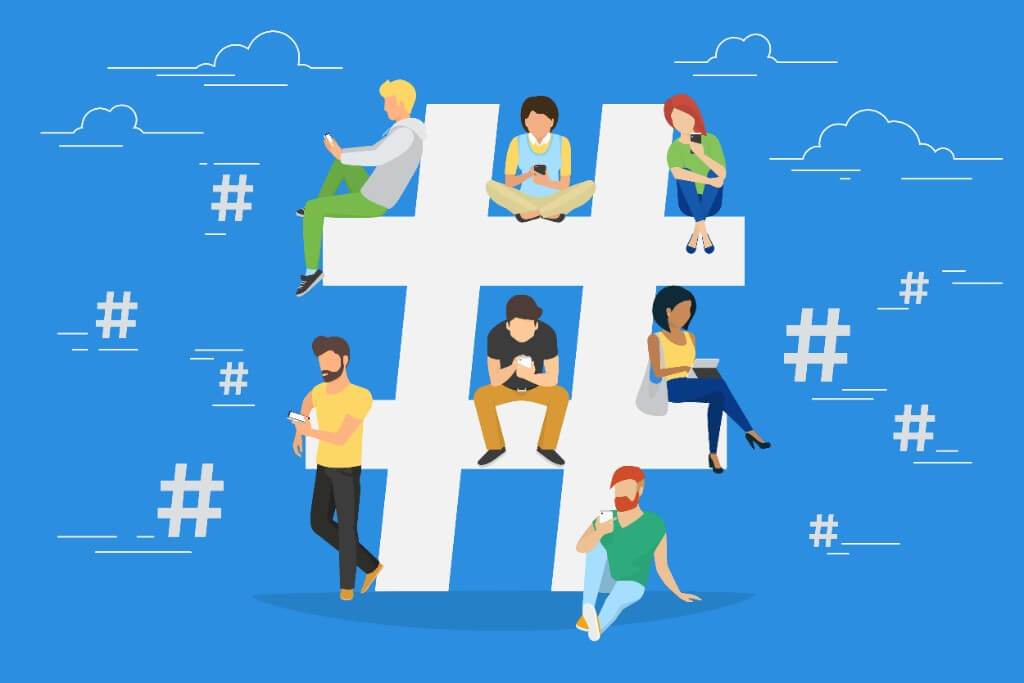 Hashtags are still an effective way to get more eyes on Instagram posts. Wait… what? Did you know that a post with at least one Instagram hashtag averages 12.6% more engagement than posts without a hashtag. Thus, if you want to grow your account, it really is worth creating a hashtag strategy for your brand!
This guide to Instagram hashtags will help you understand all you need to know about using hashtags in order to build a community around your business, improve your posts' engagement rates, and get more followers.
Keep reading this Coco Solution new blog article to learn how to use hashtags on Instagram strategically and the necessary steps that you need to take to implement an effective hashtag strategy on your favourite social media platform.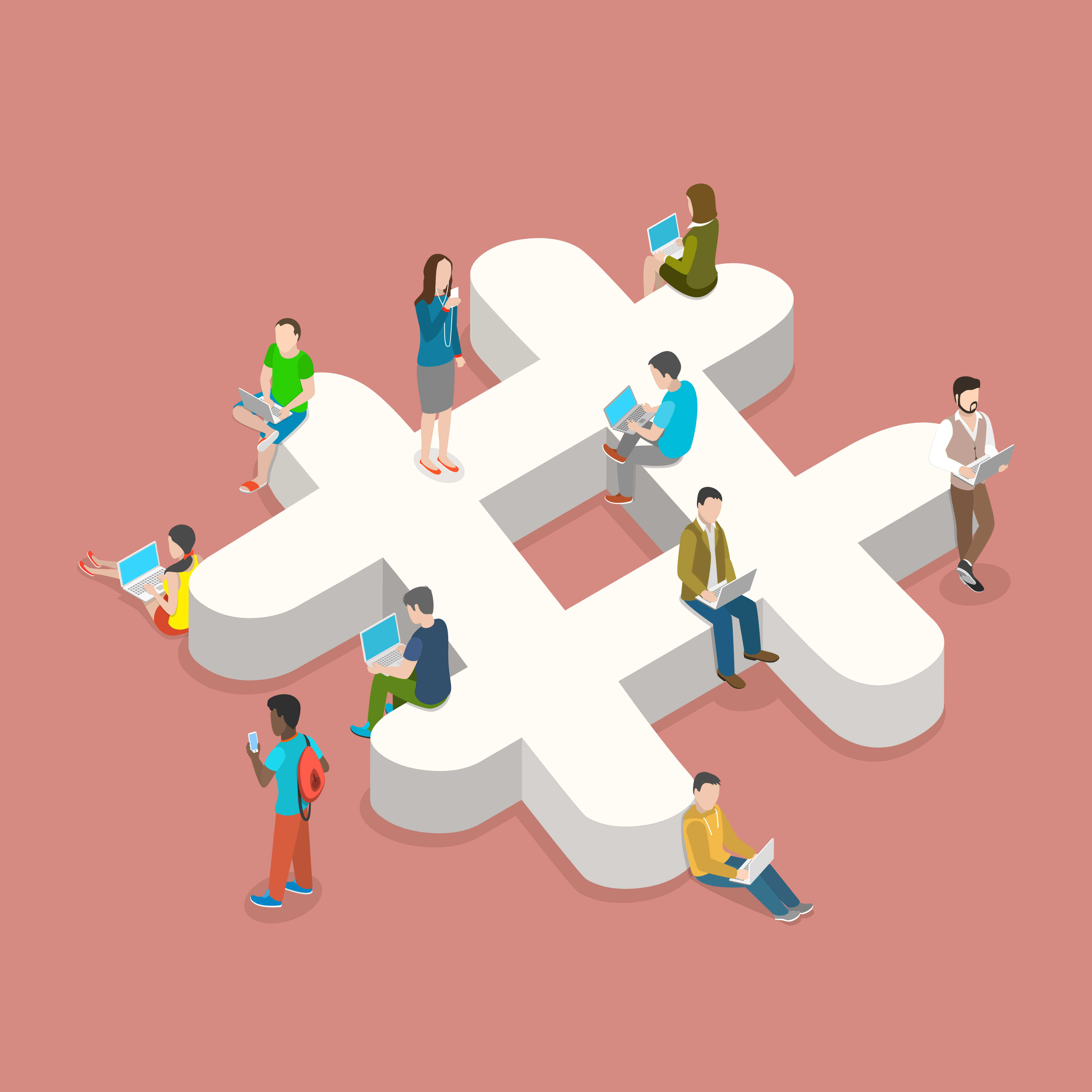 What is a hashtag?
A hashtag –introduced by the octothorpe symbol (#)– is a type of metadata tag used on social networks such as Twitter, Facebook or LinkedIn, among others. It lets users apply dynamic, user-generated tagging that helps other users easily find messages with a specific theme or content.
Therefore, users create and use hashtags by placing an octothorpe (also called a number sign, or pound sign) # usually in front of a word or unspaced phrase in a message. The hashtag may contain letters, digits, and underscores.
Searching for that hashtag yields each message that someone has tagged with it. A hashtag archive is consequently collected into a single stream under the same hashtag. For instance, on the photo-sharing service Instagram, the hashtag #redsky allows users to find all the posts that have been tagged using that hashtag.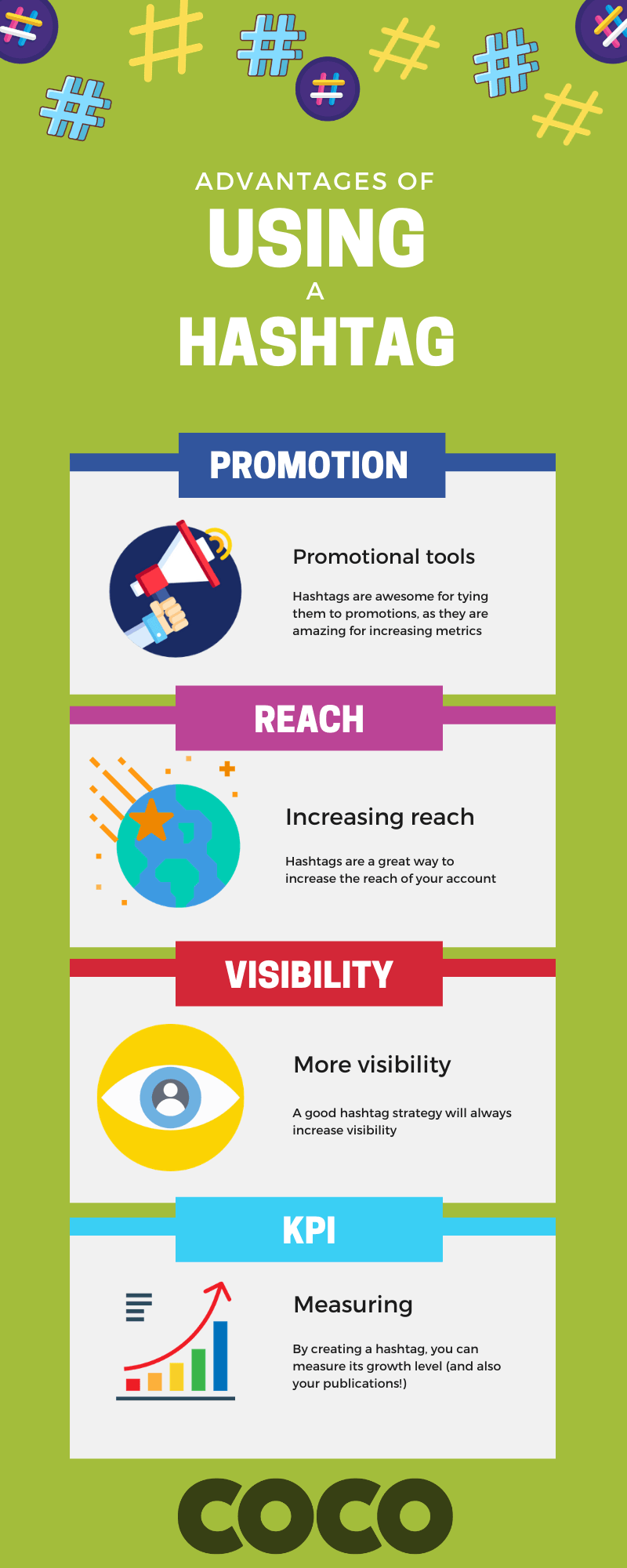 Importance of Instagram hashtags
Since its initial release in 2010, Instagram has undergone plenty of changes. Nevertheless, there is one thing that has remained consistent – the importance of Instagram hashtags. Obviously, using relevant, targeted hashtags on Instagram posts and stories is one of the best ways to get discovered by new audiences.
This can translate into more engagement, more followers, and more customers for your business. The thing is that, Instagram hashtags, like other social media platforms, work by organizing and categorizing photo and video content.
In this way, if you have a public Instagram account and add a hashtag to a post, that specific post will be visible on the analogous hashtag page. As hashtags are used with an intent to discover content, using the right hashtags can put you in front of a target audience, even though that they haven't connected with you previously.

Types of Instagram hashtags
Understanding the different types of hashtags and their corresponding audiences is of vital importance if you want to implement an effective Instagram hashtag strategy.
Campaign hashtags
Campaign hashtags are usually shorter-term and run for just a few days, a season, or a year (they are used in almost every marketing campaign). Why are campaign hashtags shorter-term? Because they're usually linked to specific campaigns, such as partnerships, special events, or new product launches.
Branded hashtags
This is a kind of hashtag that's unique to a company when using Instagram for business. It can be as simple as a company name, tagline, or the name of a product or campaign. It can even be a hashtag that has nothing to do with a brand name, but has everything to do with the brand identity.
Branded hashtags are designed to connect subjects for the audience. For instance, FC Barcelona Instagram account uses #ForçaBarça or #BarçaFans to connect with their followers. This is key to get discovered on Instagram by new audiences.
Community hashtags
Community hashtags connect similar users around a certain theme. They reveal themselves as a great way to connect with others, improve the searchability of the posts, gain followers, and grow a community. Below are 9 different kinds of community hashtags:
Hashtags with emojis, like #🐐(Messi anyone?).
Hashtags with acronyms, like #fcb (FC Barcelona again).
Hashtags with relevant phrases, like #behappy.
Daily hashtags, like #fridaynight.
Hashtags using location, like #nyc (Big Apple!).
Hashtags for special events or seasons, like #4thofjuly.
Hashtags for Instagram communities, like #foodies.
Hashtags indicating certain niche, like #personaltrainer.
Hashtags indicating a product or service, like #shoppingcenter.
The use of a diversity of hashtags on posts and stories is recommended to reach different audiences.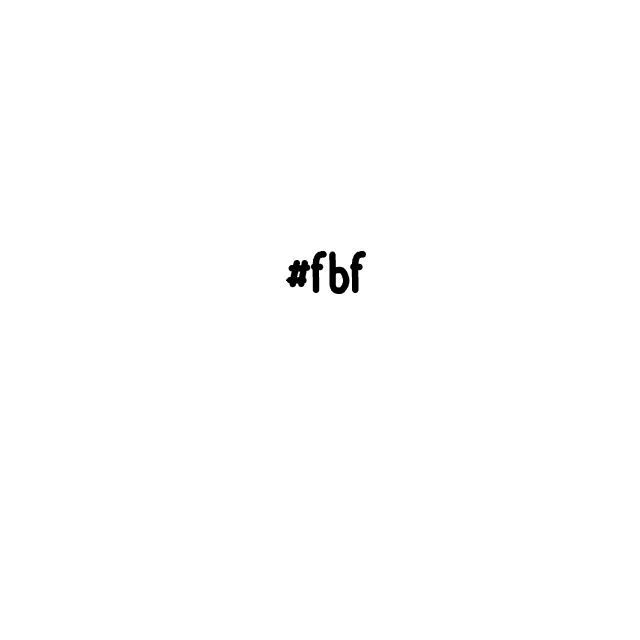 How to use hashtags on Instagram 
Instagram hashtags can help grow an account, get more engagement, and attract more followers if they are used correctly. Thus, even though the most popular hashtags have been used endless of times, that doesn't mean that a post will get thousands of likes and comments by adding #happy or #love…
The key is using smaller hashtags, and have a truly engaged audience to your niche. The best way to find these hashtags is looking what the audience, competitors, and industry leaders are using. The more niche the topic, the more conversations users are having around it.
In short, although using hashtags isn't complicated, learning how to use hashtags on Instagram properly in order to get a boost on a certain strategy is a hard-work task. Don't hesitate to contact us if you have any doubt!