Everything you should know about Off Page SEO and they won't tell you anywhere else.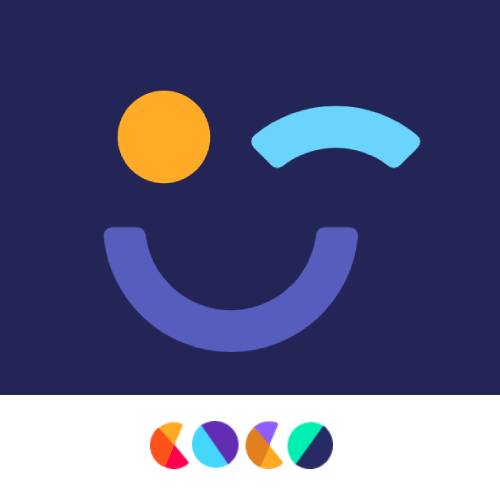 Find out everything you need to know about Off Page SEO in this guide.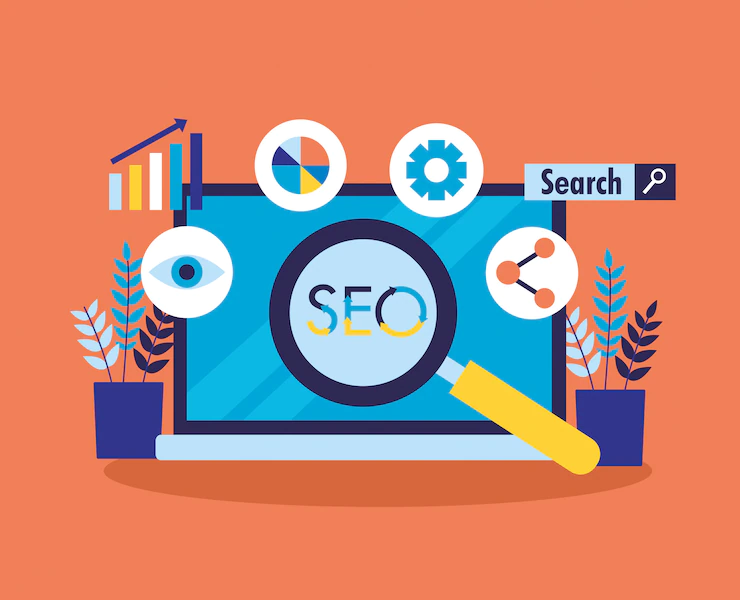 Do you want to know the importance of Off Page SEO for your website? You have entered the ideal blog, from Coco Solution we have made an analysis and collected information to offer you an article that will help you to know this SEO strategy so crucial and determinant.
Off Page SEO: Definition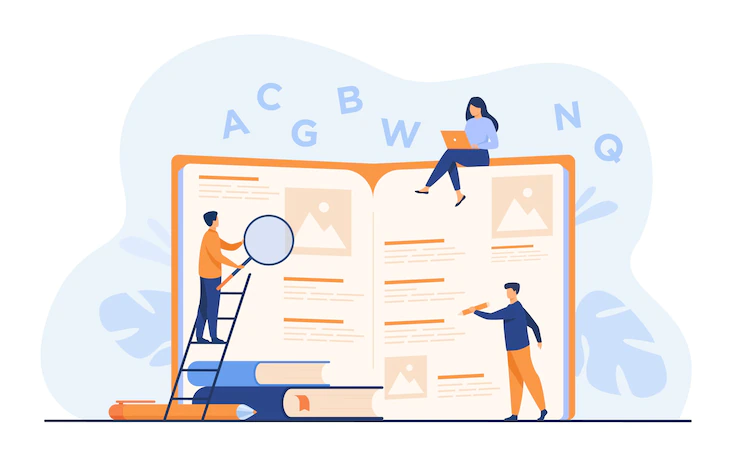 This can give us a slight idea of the subject that concerns us. Basically, it can be summarized as those efforts made "Off" of a website with the aim of positioning it in search engines.
One of the most important facets of Off Page SEO is link building, but much more needs to be done if you want to gain a competitive advantage.
The main goal is to cover SEO tactics that occur outside the website.
Some of its most effective tactics are social media, content marketing and brand building.
One of the characteristics that makes us reflect more clearly what Off Page SEO is, is that none of its actions produce changes or content on your own website.
Off Page SEO tactics aim to help users and search engines perceive the authority of the page. 
Arguably some of the most influential characteristics in web page ranking are the quantity and quality of the links pointing to the page and Off Page Optimization.
Differences between Off Page SEO and On Page SEO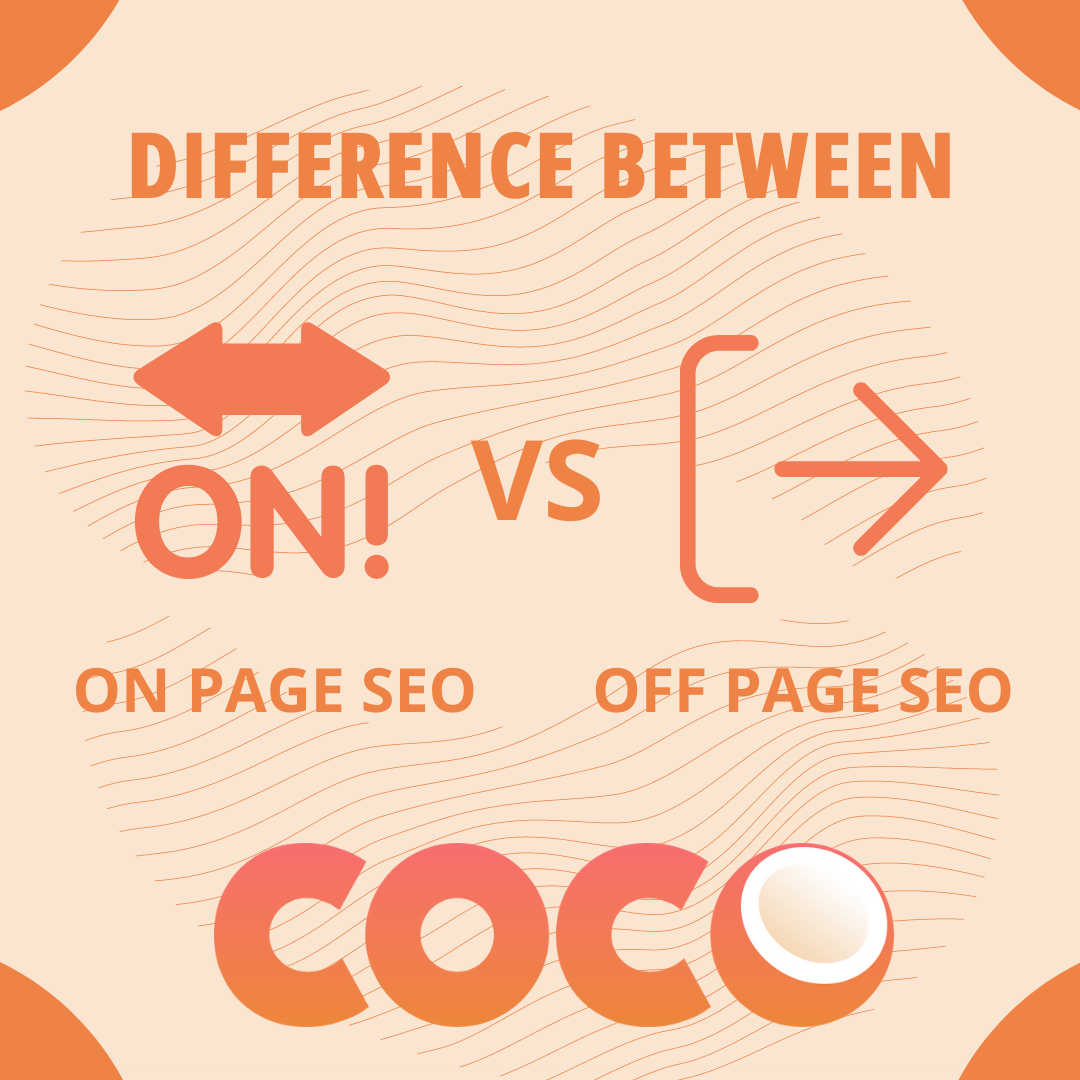 The first question that comes to mind when researching the differences between the two is: which is more effective? 
But the reality is that both are necessary and equally relevant when looking for positioning in search engines.
One of the keys to understanding the importance between of then is that, in the case of SEO On Page is key to your website, but the reality is that it cannot guarantee the best positioning due to the large number of competitive niches.
SEO Off Page is relevant, as it helps to improve the positioning and improve the authority of the website.
So that you understand the difference between the two: SEO On Page takes care of actions within the website, such as improving the loading time of the website (because it is proven that the longer it takes to load a page, the more users it loses).
Another of its most important strategies is to create content such as articles with the aim of getting Google to position you and, with this, allow it to attract more users to your website.
On the other hand, Off Page SEO, as we have mentioned, focuses on tactics that are carried out outside the website. Such is the case of working with social networks, reviews, podcasts, and others.
Important features of Off Page SEO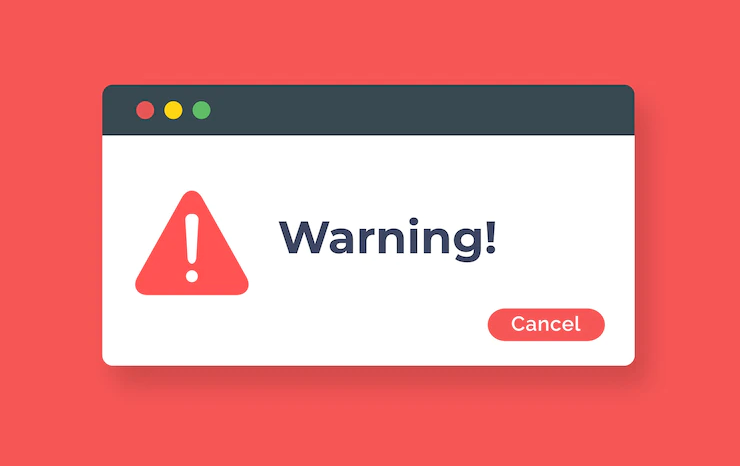 Google considers links as trusted content, which has an impact on PageRank. Thus, we recommend that the content is of quality so that it can be easily shared on social networks.
Quality links matter, as not all links are equally relevant. Links that come from more valuable authorities help to rank more than those of lower quality. But, as you can imagine, it's not easy to get authority sites to share your links, so ranking on the quality of your content alone is not easy.
If you want to position your website in Google, you must show the search engine that you are a reference for other websites.
Off Page SEO must be understood as the tool to shape the authority of your website. So, if you do not work on this section, you will not be able to reach your competitors with a higher authority. It is normal that websites with a higher authority are better positioned than those with less authority.
Having this clear, it is easier to understand its importance.
5 examples of Off Page SEO strategies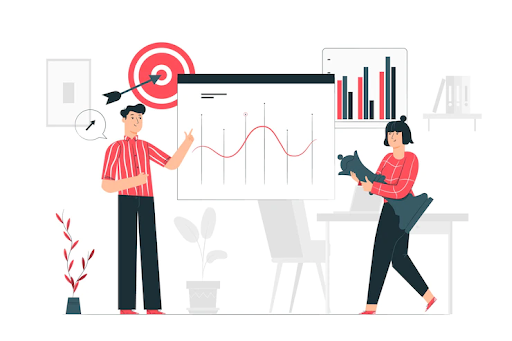 Below, we will show you 5 Off Page SEO strategies that you can implement in your SEO strategy:
1. Influencer marketing 
Influencers are one of the best ways to give visibility to brands or products in 2022. 
We have insisted that social networks are part of the daily life of many users. One of the results is the emergence of "influencers", people who have credibility on one or more topics and whose presence influences users. This allows brands to work with them and use them as prescribers of the brand to be shown on social networks, from Facebook, Instagram to TikTok or YouTube.
When it comes to influencer marketing, we do not recommend understanding it as a means of generating links, as links within sponsored content are penalized by Google, unless they are nofollow.
The best way to look at Influencer Marketing is as a way to improve the image of the company, create content and give visibility to it. This allows you to position your page or company in these social networks and, as we have already mentioned, we must understand social networks as search engines in themselves.

2. Social networks

We are at a time when social networks are part of our society. Practically all users of social networks interact with them on a daily basis.
Many companies use social networks to help them understand their users and to see people's profiles, what they consume and what they like. 
Another of their most important functions is the ability to interact with users, as they can share our content, like it and leave feedback.
They can give us everything from opinions to questions. This allows us to use social networks as customer service, because many users interact with companies on them, rather than on the website itself or other means such as calling, messaging and so on. We recommend using a formal and professional language that does not differ from the corporate image.
It is essential to understand that the fact that our content is shared on social networks is not a factor that allows us to position ourselves in search engines.
However, if we manage to increase the number of followers and interactions, we will be able to position ourselves in social networks before our competitors, which will help us to have more visibility than them.
We must consider social networks as search engines in themselves. Positioning yourself within them is key.
3. Content marketing 
As we have already mentioned, one of the most important SEO Off Page strategies is content marketing. As a general rule, we would think that it would only fall into the On Page area, but there is another interesting side of the coin and that is the creation of Off Page content.
There are tactics for creating content outside of your website, but when we think about content marketing, it is very easy to believe that it is part of an On Page SEO tactic, which is the creation and publication of content on your own website.
There is the option of creating content and publishing it on other websites as a guest post, among other options such as creating infographics that get external links or having others share your content and link to them. All this increases the authority of your website.
The best options for sharing your content Off Page are: 
Surveys
Blogs
Posts
Infographics
With the above mentioned, we want you to understand that, with content marketing, apart from improving your corporate image, you can generate links and contribute to social networks, which will help you connect with your users or get new ones who will promote your content. The more quality content, the more likely it is that they will share your content.
4. Forums
Historically, it was known in SEO that forums were not the best way to share links, as many people engaged in constant copy and paste, a tactic that was eventually penalized.
But as we have implied throughout this article, links are not the only thing that matters in Off Page SEO.
One of the actions that can give visibility and confidence in your company is to interact with forums demonstrating your expertise in the sector to the point of being considered a specialist. It is true that the results are not visible in the short term, but we must understand that we must think beyond that. It is necessary to take a different set of actions and to be patient.
With perseverance and hard work, you will be able to create a strong community that will support you in different forums. Because of the above, many competitors will no longer participate in forums, which will give you more visibility and trust than them.
5. Events 
Nowadays, events are once again one of the marketing strategies that contribute to Off Page SEO due to the large amount of different online events that are popping up that can continuously help with branding and visualization of your company or website. 
You will be able to share everything from quality links to producing links with your users. Your followers will support you through the enthusiasm generated by the events and your business, which will increase awareness and expand your content.
You will have to find the medium for your online event that best suits you and your interests.
From Coco Solution we recommend these 5 tools for virtual events: 
Virtwat
Hopin
Walcon
Tufábricadeeventos
MeetMaps
We understand that it's not easy to run virtual events, but you'll definitely get the benefits you're looking for.
Off Page SEO: Links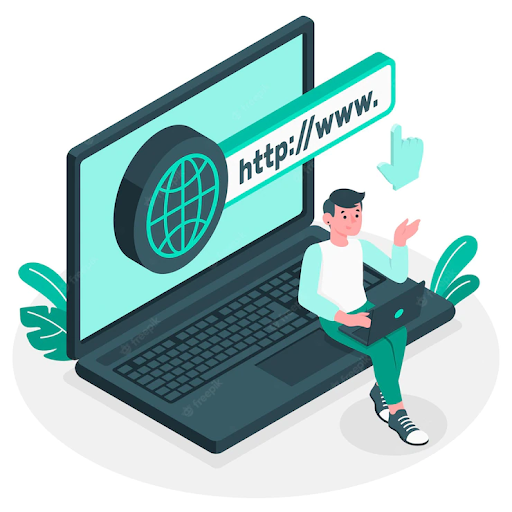 One of the determining factors in Off Page SEO are backlinks, which are ultimately those links from other websites that point to our website.
The difficulty of these links is the PageRank requirement (Google's algorithm that analyses the quality and quantity of links that are directed to a web page) which does not allow total freedom to carry out any positioning action. Some professionals believe that it is not the best positioning factor, but Google is constantly updating it to find the best way.
In any case, here are some tips on Off Page links:
1. Authority
We must understand that the relevance of the website and its links is key.
For Google, not all the votes that certify the quality of its content are equal, a page that has more prestige on the specific content it is talking about is more decisive than that of a page whose content is different.
The authority transferred is greater on pages that focus on your subject area, due to the trust that Google gives to that sector and therefore to the content you have generated.
2. The quality of the links
As we have already mentioned, authority is one of the keys to positioning in search engines and the best way to achieve it is through quality links. Therefore, we must priorities the links that contribute the most to our website.
3. Reference domains
Having a greater number of links in reference domains translates into more organic search traffic and better positioning.
However, the ideal is to build links directly to the web pages that you prefer to position.
Off Page SEO: What is not related to links?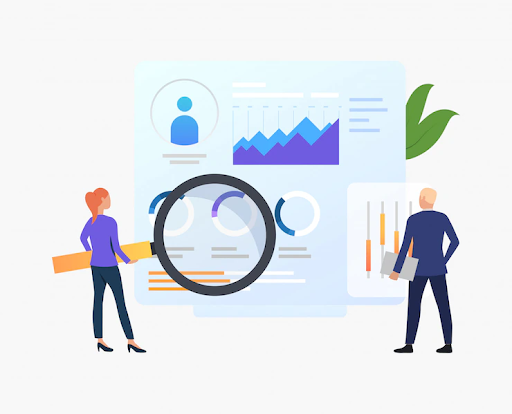 At Coco Solution we want to give you some Off Page actions that are directly related to backlinks, something we recommend especially to local businesses, as they are mainly aimed at local SEO strategy:
1. Snack Pack
One of the key Google keywords that will help your business exponentially is the "Snack Pack". In short, when you search for a type of business on Google, a relative Top 3 will appear including name, address and rating.
This makes any kind of interaction incredibly easy and visual for the user. It is true that it is not easy to push your company in these positions, but if you manage to do it, you will avoid the tab that hides you called More sites.
The best ways to rank in the Snack Pack are positive reviews on Google My Business and on pages with high authority. Obviously, you will want to avoid negative reviews as much as possible, which will be a drag on your way to ranking in the Snack Pack.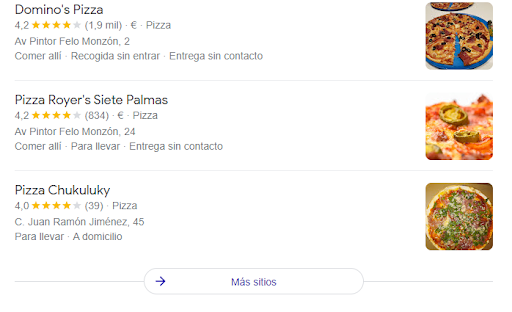 2. NAP 
NAP citations refer to mentions of your company on the internet where your company's details are reflected. In fact, the word NAP is formed with the words Name, Addres and Phone.
This tactic is one of the most used for positioning local companies.
3. Brand mentions
We should start by informing you that brand mentions can be linked, something that will help you position yourself in a positive way. 
But, let's talk about the non-linked ones. It is a content that Google considers within its algorithm, something that makes sense, even if they are not linked.
Brands can mention you without linking you thanks to content such as interacting with bloggers, being invited for articles or podcasts among other actions.
Types of links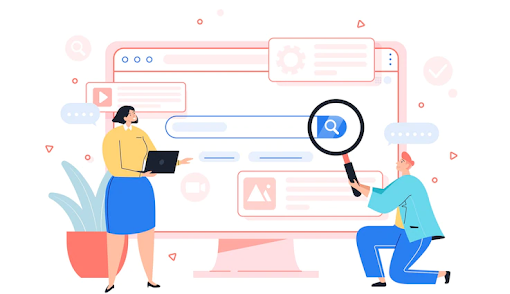 1. Organic links
When we start defining organic links, it is important to mention that they are the most valuable links, because they arise naturally from the initiative of another page to share your content. 
They are the ones that Google generally gives the most value in its ranking. For this reason, they are also the most difficult to get.
The best way to get these links is by creating quality content that is practical and gives users reasons to share it.
It is true that you can't expect that, even if it is quality content in your opinion, it will be shared with all certainty, you must understand that there is a lot of competition and that is why it rewards being original and different.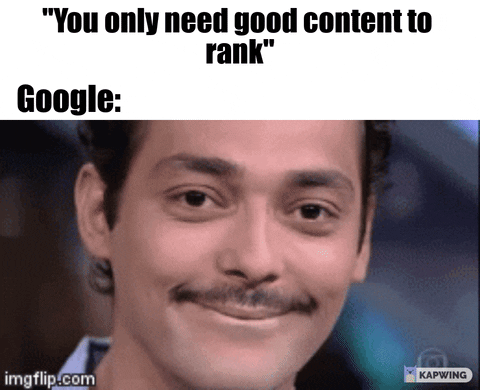 One of the tips we leave is that you should not give up the idea of promoting your content.
2. Links created
Link Building: refers to those links that are placed on different websites to share your content and thus your website. They can generate traffic if they generate quality content.
It can arise for different reasons, but the main ones are:
Under request to the other website
Thanks to link exchange
Requesting the website to link to it in exchange for an economic benefit.
Buying links can be one of the most common Link Building actions, but it is true that Google is not usually very happy because they are very effective. So, if it finds out it can be penalized. It is important to note that Google's algorithms continue to specialize in order to find out these methods, so it is necessary to be careful when using these practices.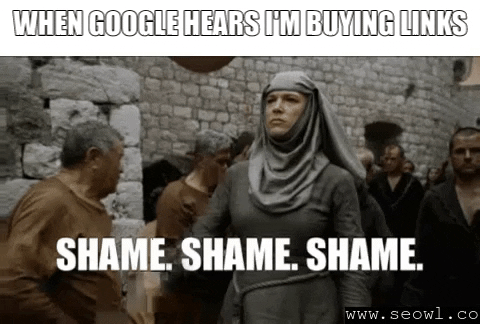 It is essential to say that artificial links are not as valuable as organic links, but they are much easier to generate.
The importance of this is that in order to rank your website you need as many quality links as you can generate. Even more if we take into account the number of competitors that exist and more depending on the niche in question. If we add the aforementioned difficulty of getting quality organic links arises the great need for Link Building.
As we mentioned in our previous article on Link Building: 
Things to consider in Link Building
We can consider each link from a domain as a vote. Each page emits votes to other different pages.
Each Internet domain accumulates authority according to the votes of other pages towards it.
A page with a lot of authority emits more powerful votes to other web pages.
The more votes a page cast, the less powerful each vote is.
What is the difference between nofollow and dofollow links?
We have already discussed nofollow links, but we want to go further and explain the difference between the two in a simple and summarized way.
Basically, nofollow links mention you, but you are informing Google that you are not transmitting the authority of the linked page.
On the other hand, dofollow links do convey authority of the linked page.
Chances are you are asking yourself: if authority on the internet is key, why would I be interested in a link not giving me authority?
There are certain pages that you would prefer not to be given authority because of the bad visibility it may generate or because of the incoherence of the page.
Also, depending on the content, Google can penalize. So, try to make sure that the dofollow links are of content that contributes to you and does not generate any kind of inconvenience to your objectives.  
However, nofollow links can generate referral traffic and certain websites can change links from dofollow to nofollow so nothing is that simple. 
If you have any doubts, we recommend that you continue to get more information until you are clear about this interesting aspect of your SEO strategies.
Some of the factors of Off Page SEO positioning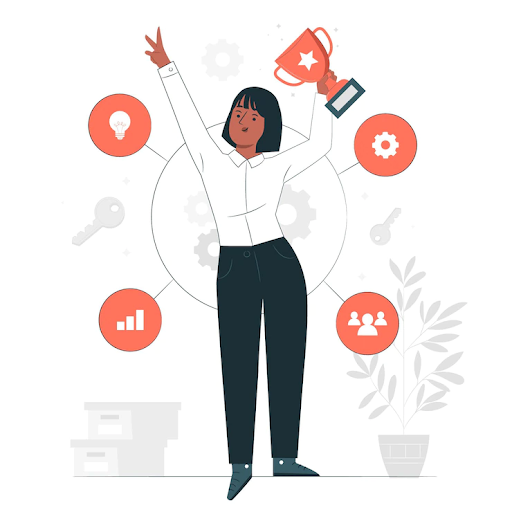 To explain the main SEO Off Page factors we must understand that the algorithm that analyses the backlinks and decides the authority that transfers and quality of the links among other factors is the famous "PageRank".
For them, we will explain what are the main factors that analyzes when positioning in Google:
1. Links from different types of websites
For Google, sharing your content from different websites is much more relevant than sharing it many times on the same website.
What will give you a better ranking in Google is that your content is valuable for different websites, a detail to take into account when creating your content. 
Understand it as a type of content that can be of interest not only to your regular users but also to others who want to know about your sector, so you should take into account not to use a very technical language.
2. Be a reference
A curiosity of PageRank is that in its beginnings the most effective feature was the number of backlinks, so much so that the pages were dedicated to place them anywhere in order to be the most links placed to be the best positioned in Google. 
With the constant updates to its algorithm, this strategy was no longer as effective, but it is still effective today, although with an emphasis on the quality of the links.
At the end of the day, a greater number of references to your website is normal to generate trust in Google. But you should bear in mind that if you abuse links to fake or disreputable sites, Google will penalize you.
3. The trustworthiness of the web pages that contain your backlink
One of the key factors is the Trustrank, content positioned by the trust that Google places in it. This algorithm was developed in 2005 with the main objective that users avoid spam, as Google wants to give the content in a natural and not wrong way to those who search on it.
Google is clear, as we have already mentioned, that there are websites that use any method to position themselves in search engines, including generating fraudulent content with the intention of generating links such as Spam.
For this reason, there is a list of websites known as Good Links that have been analyses and determined to include universities, institutions or public bodies whose trustworthiness is unquestionable. They do not contain links to web pages with Spam or Spam itself, which makes it a reference of trust.
Although Google also positions itself by the trustworthiness generated by the security of the page, the quality of the content, the years of the domain, etc.
4. Sector of the company sharing the link
As we have already mentioned above, Google positions better links on websites that make sense to share your link. I know it sounds strange, but just so you understand.
If you have a pizzeria, do you think Google will give more authority to a backlink from a website about restaurants or a backlink from a website about dental health?
For obvious reasons it will be the restaurants. 
With this we want you to understand that where your content is shared is relevant to your website
.5. Anchor Text
Anchor texts are basically the links that we anchor to certain words or phrases with the intention that the user clicks and enters. 
By common sense, it should be executed with content that has coherence. 
For example, if you are on a page about selling flats and you want the keyword in question to take you to the page you want to produce interaction, you should insert a link to the place where you want to take the user.
It is important that your content is related to the topic in question (flats) for the sake of the user and for the algorithm. Otherwise, Google will penalize you for not doing the right thing.
For Google the Anchor Text is a fundamental and effective method in its classification that we must take into account.
The 3 best tools to analyse your Off Page SEO strategy
We recommend three tools that will help you to improve your Off Page SEO strategy:
Final thoughts
From Coco Solution we have put a lot of interest in this article with the intention of being able to inform and help you with everything related to SEO Off Page. In any case, if you still have any doubts or interest in the subject, keep informing yourself until you reach your own conclusion. 
We think it is relevant to mention that the parameters used by Google's algorithm are constantly evolving, so we do recommend you to observe the year in which the article you are reporting on was written.
In any case, if you prefer to contact us at Coco Solution we are at your disposal. Thank you very much for making the effort to read this far and see you in the next article.