Start an Online Business Easily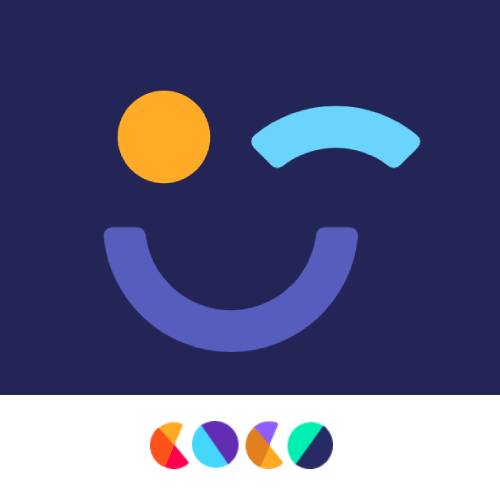 Discover in this article all the options and ways to create an online shop that'll catapult your business and put it in the spotlight of your main users.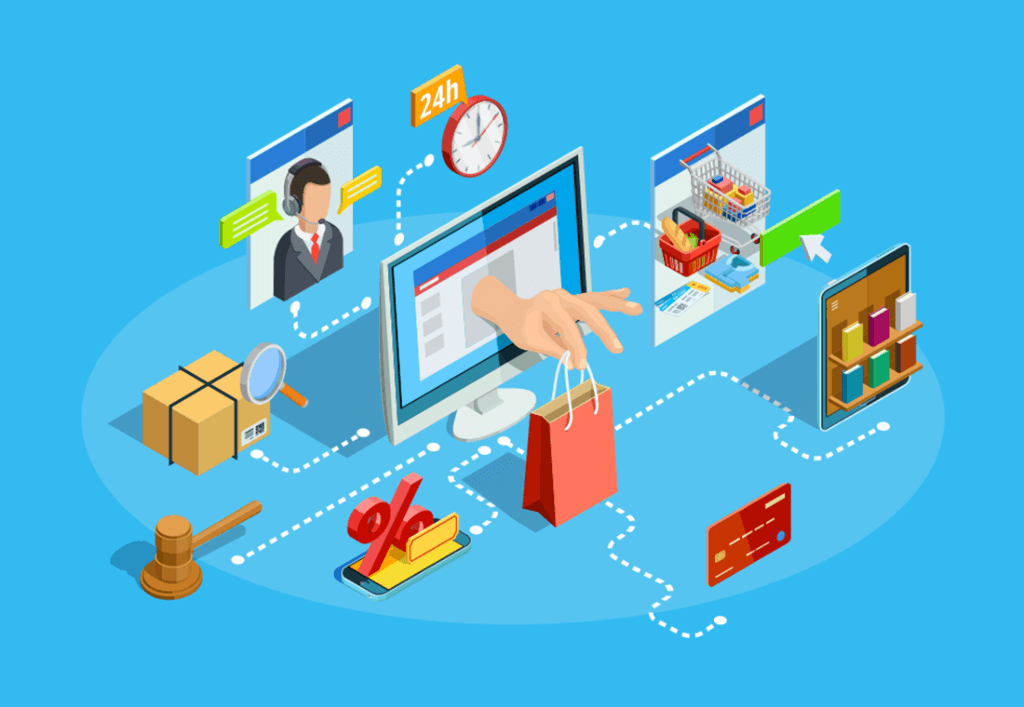 Year 2050, society has taken a step forward in its goal of preventing pollution and overcrowding in certain places. Online shops are the common thing for selling, as most people buy their stuff on the Internet. In fact, there are more online purchases than humans are on Earth. Thus, it's really important to know how to start an online business if you don't want to be left behind.
You may be thinking that I'm crazy to start with this 'atypical' way, but it has more to do with reality than fantasy. Why? It's simple. 

Online shops are vital in these times when more and more people use the Internet for their daily and seasonal purchases. If you're reading this article, you'll probably fall in one of these categories:
You have a store and now you're confirming that fewer people go to your shop, even though the products you sell have a high demand.
You have an online project and want to set up the online shop of your life.
An economic catastrophe has happened in your sector, and you want to revitalize your products, thus offering them on the Internet.
You're looking for valuable information.
If that's your case, you'll find very useful this new Coco Solution article about how to set up an online store. Shall we begin? Let's go!
What is an Internet-shop?
An online store is a website designed for selling products or services, with the aim of achieving a much higher market share than you could have with a physical store. In this way, users can access your stock and buy any of the items or services offered. It's the most convenient way to buy, as everything is digitalized and automated.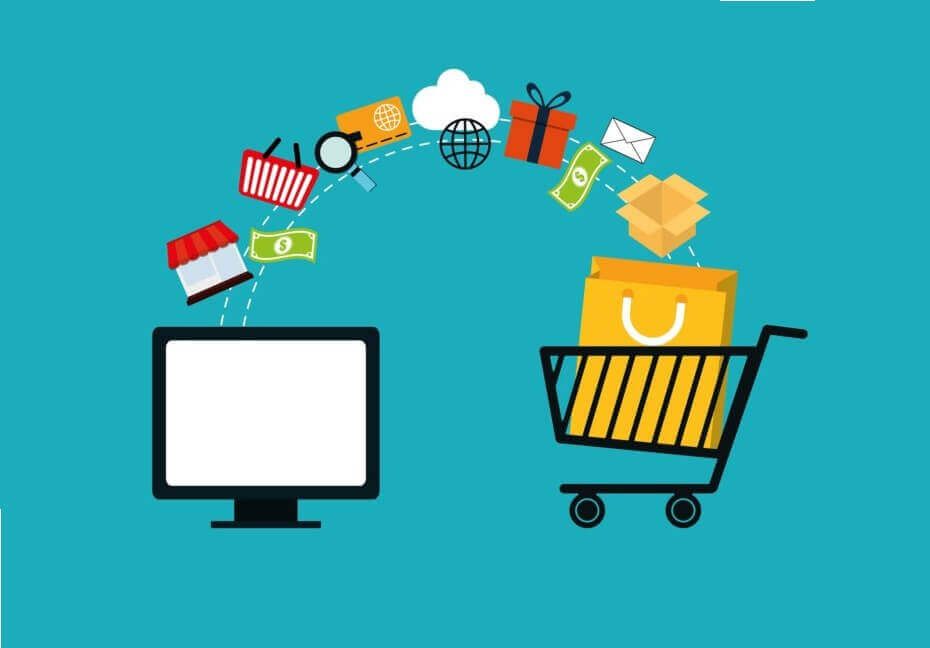 Why is online-selling important?
It's very likely that after reading the previous definition you already have an idea about this question. Setting up an online shop is important because it improves some important factors such as:
Better brand visibility: the internet knows no boundaries, so your products can reach anyone you want as long as you can and, more importantly, want to.
Shopping comfort: having a good payment gateway will speed up the purchase of your products.
Digitalising your brand: your brand will be modern, as it'll have the ability to offer a service or products to face the demand.
Increased sales: by correctly working the conversion channels such as social networks and organic traffic, through a correct SEO strategy, you'll be able to increase your sales.
Reducing costs: setting up an online shop is great for saving some cash. If your main asset is an online support and correct shipping, you'll have the basics of a solid network, saving on expenses.
Creating an online store will guarantee your presence on the Internet, the environment that more than 80% of people use and among which are, for sure, your potential buyers.
Best platforms to start an online business
At this point, you probably already have clear your willing to set up an online store. Now comes one of the most decisive and important steps to create your ecommerce. Choosing a platform.
1. WooCommerce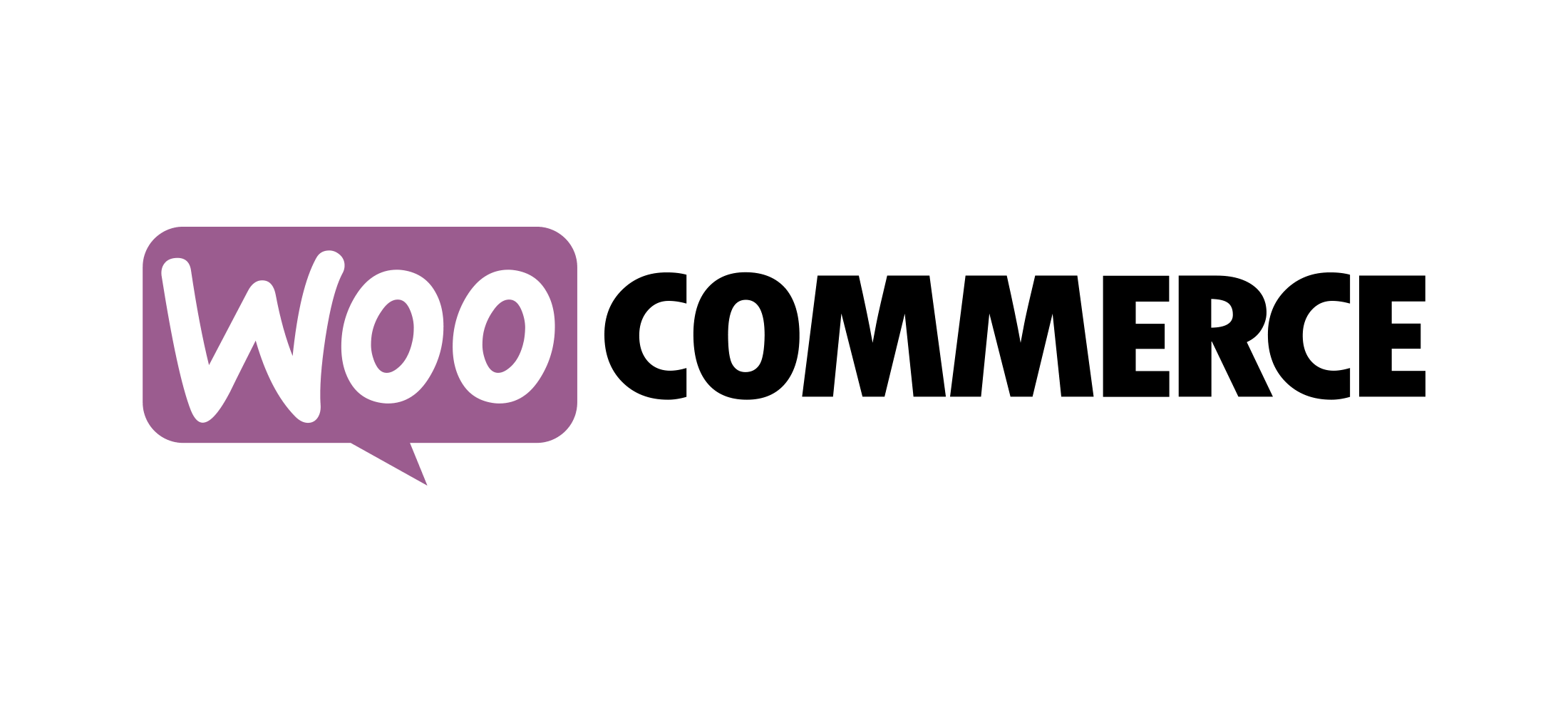 It's a WordPress plugin.
Ideal for small projects. 
WordPress must be installed first.
Simple setup.
A wide variety of tutorials are available, plus documentation to learn how to use it correctly.
Intuitive administration panel.
Perfect for medium sized catalogues.
Offers the opportunity to manage inventory, job orders or shipping costs.
Allows to manage banners and discount coupons.
It's totally free, except for some plugins or templates.
It has pre-designed templates that can be modified. The vast majority are suitable for smartphones.
The Yoast SEO is useful for good positioning.
It accepts different payment platforms.
It has a newsletter method.
Thanks to the W3 Cache plugin, the online shop is loaded very quickly.
✅ WooCommerce Pros
Easy to configure and manage.
It has several plugins to increase its operability.
Affordable cost.
❌ WooCommerce Cons
It isn't a multi-shop platform.
It isn't suit for scalability.
Fragility against hackers.
Many functionalities aren't free.
It doesn't manage digital products.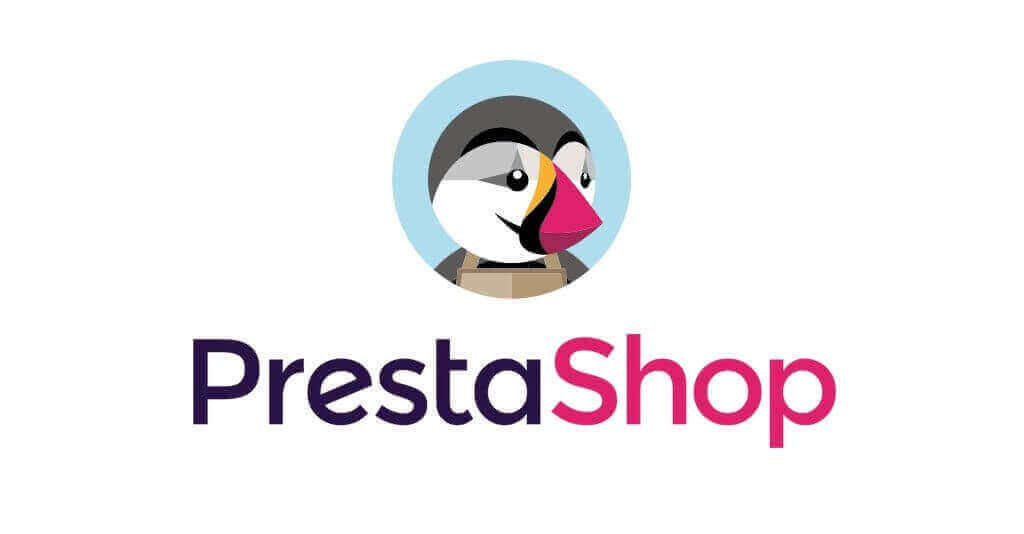 It's the most used platform to make an online store.
It allows the creation of small and medium management programs.
Easy installation and configuration.
Easy to use management panel.
Advanced customization through an open source system.
It's free, except for the modules and some templates.
Includes an upgrade for search engines.
High loading speed.
It has a good amount of modules to increase the online store functions.
Diversity in online store payment methods.
It's multistore, so it allows to access several stores and manage them from a single administration panel.
It has many marketing tools that come with the platform.
Flexible and integrated deliveries with the best delivery team.
Its tracking system allows to detect the customer's location and calculate promotions and taxes.
Translated into 41 languages
✅ PrestaShop Pros
Its easy configuration and its intuitive administration.
Extraordinary loading speed.
Affordable price with no commissions.
❌ PrestaShop Cons
Basic knowledge of HTML is required.
Not recommended for large online stores.
Doesn't work properly if the catalogue is very large.
Some templates and modules are available upon payment.
3. Shopify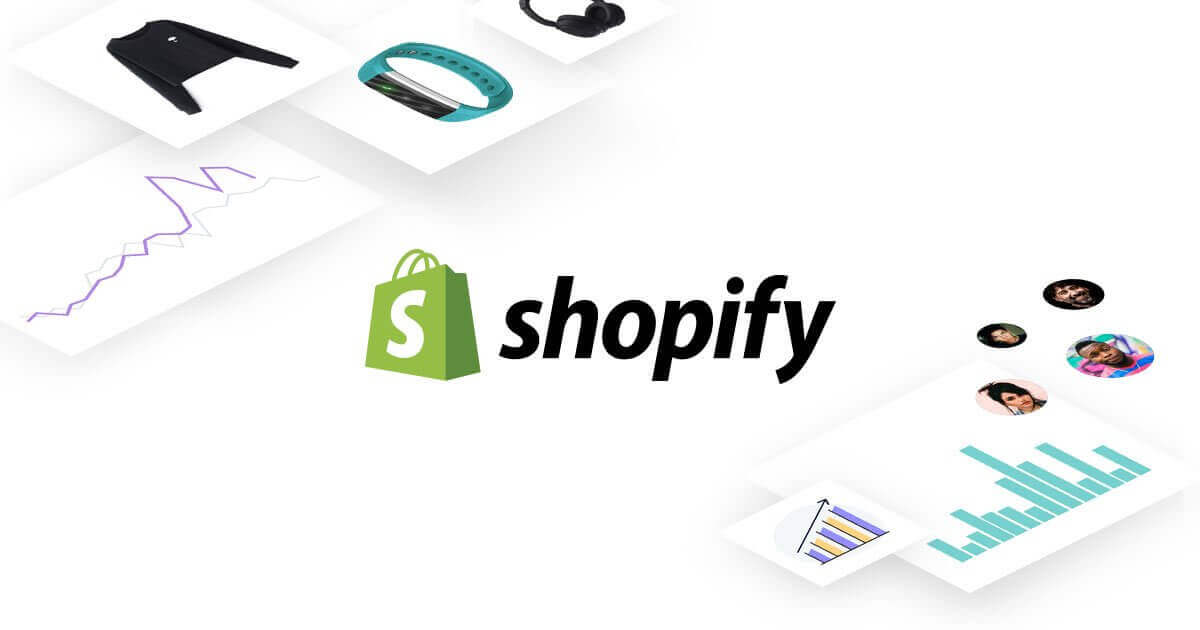 Tailor-made to expand a small business internationally.
As it's a cloud ecommerce software, no server needs to be purchased to be installed.
Easy to install and configure.
No need for customization. It only allows you to create custom plugins that can become complex.
Its price is 29 € per month for the basic version and 179 € per month for the unlimited version. The platform charges a sales commission ranging from 2.4% to 2.9%.
It works well with small catalogues.
The platform itself manages hosting, backups and technical issues.
Its more than 100 templates give it a plus to make your online store more attractive.
It has a variety of tools related to marketing, such as page creation or SEO customization.
The speed depends on the location, as their servers are located in the United States.
It isn't a multistore platform.
Integrating and extending functionalities for an online store requires adding modules that aren't free.
✅Shopify Pros
Easy to use.
14-day free trial.
Variety of templates to optimize your online store.
❌ Shopify Cons
It charges a commission for each commercial operation carried out. 
It's complex when it comes to using plugins.
The loading speed can be slow.
4. Magento

Optimal for large projects.
Very complete platform. 
Complex configuration for people with a basic level. Medium to high programming knowledge required.
The management of the configuration panel is more complex than other platforms.
It's advisable to install it in a server that is not shared, such as VPS.
If you don't have a powerful server, the store can take several minutes to load.
The open source system allows an integrated customization of the site.
The price can be somewhat high (45 €).
Extensive catalogue with subcategories.
Thanks to SEO optimization you can create URLs with powerful keywords to get a very high position in search engines.
Allows to generate metadata automatically.
Cross-selling.
Admits all types of payments.
Default modules in the platform.
Wide variety of templates to form an online store.
Suited for smartphones.
Translated into several languages and with multilingual support.
Magento Pros
Software exclusively for online shops.
Customizing the code.
It's one of the fastest platforms of its kind.
Magento Cons
A high level of programming knowledge is required.
Complex management support.
It only works with a server dedicated to the platform.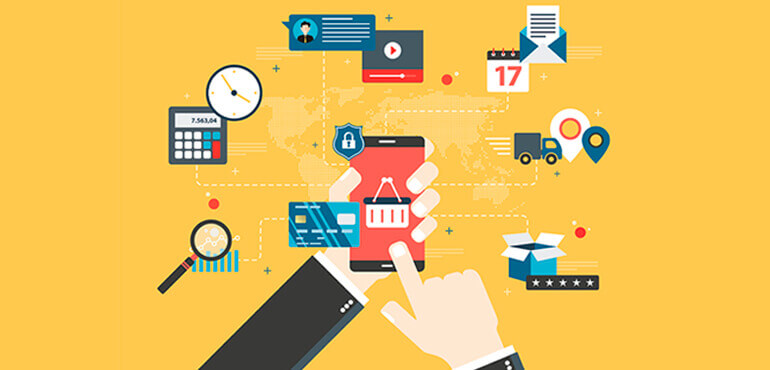 5 tips to start an online business
Once you've chosen the platform to create your online shop, you're just a few steps away from starting to sell your products.
1. Order your stock
It's important to have your stock collected in an Excel sheet, with photographs, serial numbers or references of the product, price, quantity available, etc. This step is decisive because it affect the speed with which you can create your online store.
2. Select which places you want to send
Once you've controlled and ordered all the stock, you'll have to decide to which places you want to send your products or in which areas you're going to carry out your services. It's recommended to have a realistic view and start gradually.
3. Make agreements with courier companies
You should 'negotiate' with courier companies for fast, safe and cheap shipments. It has been proven that companies that don't manage to reach profitable shipping agreements, lose more than 70% of their customers in shipping costs.
4. Upload all your content
Even though many times this work is included in the contract prices, it's advisable to upload all the content by yourself to control the stock data.
5. Activate your shop
If you've followed these steps… then you just have to activate your online shop to start earning some cash!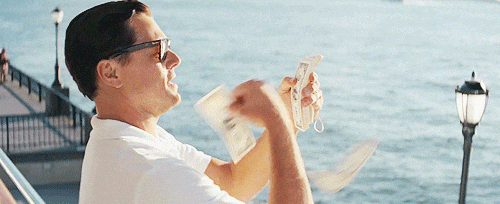 Why opening an online shop is key for your brand?
We're in a time of uncertainty, where many businesses have enormous instability, susceptible to economic setbacks at any time. Most products are seasonal, and it's up to companies to turn those products into vital needs.
Creating an online store is one of the most important steps to survive any seasonality of a product, as you'll be able to bring your products or services closer to the public.
In the end, if you know how to start an online business you'll be one step ahead of your competitors. As well as the business models suffer alterations, the market is also susceptible and that's why it becomes more and more necessary to consider an online presence.