5 best alternatives to PrestaShop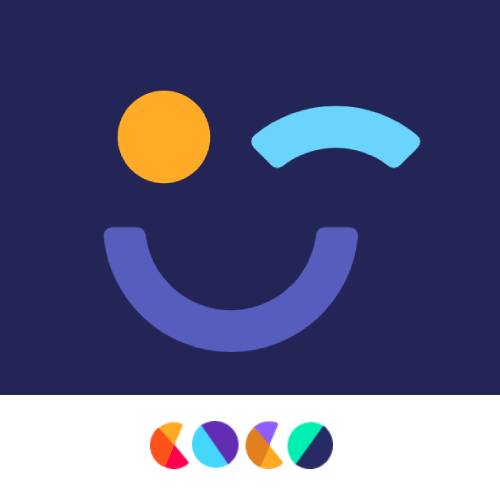 Yes, PrestaShop is a good CMS, but there are other alternative content management systems...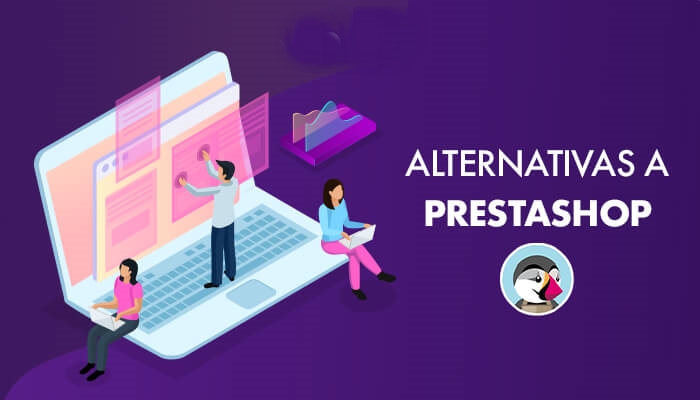 AUTHOR'S NOTE: we're not enemies of this or any other content management system (CMS). So if you're wondering why you're looking at an article about the most important alternatives to PrestaShop, the answer is simple: people look for it on the Internet.
Just kidding. At Coco Solution we believe that it is absolutely necessary that our readers know that no CMS is perfect and that all have drawbacks that, to a greater or lesser extent and depending on the needs we have, will make us choose one or another to manage our online store.
Even though many current e-commerce sites use PrestaShop, their owners may not really know their limitations and that there are other options that may be more suitable for their type of online business. In this way, we do not intend to discredit this CMS, but to show its weaknesses.
Logically, although this content management system founded back in 2007 in Paris by Bruno Lévêque and Igor Schlumberger is one of the most important globally, there are others that work just as well, or even better. And, above all, certain CMSs have a much simpler interface that makes them an unparalleled experience.
For all these reasons, we will now explain in detail why you should choose a CMS other than PrestaShop and start managing your website in the best possible way and that it improves every area of this French content management system.

Why using alternatives to PrestaShop?
Let's get to the point. If you read on you will discover what the disadvantages of PrestaShop are and why you should choose another alternative CMS that can get the most out of your online store with the maximum possible guarantees. Do you dare? Let's get down to business.
1. It's not entirely free
This is probably PrestaShop's biggest drawback. If they touch our money... that's a big no! And some of the best templates, themes and modules this CMS offers require a fee. While paying for it will give you a unique benefit, wouldn't it be better to give that money to a developer to customize your website?
2. You'll need an expert
How are your programming skills? Bad, right? Well, although PrestaShop is designed to allow the user to manage and customize everything necessary, if you want to get the most out of it, you'll probably need a programmer who can provide you with a 100% responsive and SEO-friendly website.
If you use PrestaShop as standard, you may face limitations that only an expert can solve: invoice formats, implementation of zoned carriers, unexpected updates, etc. Not to mention adapting templates and modules to the needs of your online business.
3. It's slow
Although the latest updates have improved this aspect, in case you have a very large product catalogue... PrestaShop will go slower than molasses! Although this is especially evident in stores with more than 10,000 products, it is a matter of concern.
Top 5 + 1 PrestaShop alternative tools
Logically, there are quite a few CMSs on the market. Luckily, you won't spend an hour reading a huge post because below we have selected the 5 content management systems you can use instead of PrestaShop. How about we start? Here we go!
0. Acai Shop
Are you looking for a store that guarantees the scalability of your business? Acai Shop has everything you've ever dreamed of for an online shop without the need for programming or anything else. The Coco Solution team has launched this tool that will make your life easier thanks to its incredible features:

Unlimited stock to create all the products you need.
Hierarchical structure with unlimited categories and subcategories.
Various payment methods, either by POS, Paypal, financing or transfer.
Easy to use offer and discount code manager for all products.
Extranet to control the status and history of orders, as well as a system of direct communication with customers.
Online support through a ticketing system to communicate with customers on their orders.
Elastic language search engine to easily find products, as well as a list of features and labels.
UX design based on the end user, together with a study of web behaviour.
Buyer Design with a simple and efficient navigation, ideal for Cross Selling and Up Selling.
Customized landing page builder through drag and drop modules that allow you to modify the layout of the website.
On-site measurement integrated with Google Analytics, metrics' control, KPIs, targets and sales.
SEO Audits that analyze the On Page SEO of each page.
Pychecker to control the performance of technical features, as well as access to status reports on technical aspects.
Keyword Tracker to track keywords, optimize SEO content, import and export reports in real time and integrate keyword density by URL.
In short, with Acai Shop you can finally have the online shop you've been waiting for: SEO-friendly, with secure and easy payments, constant communication with customers and support service, stock control... Do you need more? And all this for only 99,99€ per month!
1. Joomla
Joomla is probably one of the most important CMS on the market. In fact, it takes 5% of the market share of content management systems, which is not bad at all. Among the advantages of this Australian-born open source software platform are the following:
Multiple templates: it allows you to use different templates for different pieces of content.
Multilingual support: it has multilingual support by default.
Flexibility: its components and modules give it a lot of flexibility to show non-standard content types.
More advanced user management: it provides an advanced system for user access controls and user management.
One last thing. Although the learning curve of this CMS is certainly complex, both its huge community and the incredible end result of the websites made with this content management system are evident.
2. Site123
Despite not having the name of other managers, the truth is that Site123 has nothing to envy them. Since it is one of the most unknown alternatives to PrestaShop, you may not trust it, but we will give you several reasons:
Online store: creating an e-commerce and start selling is very easy.
Customized domain: it is possible to register the domain for free so that your brand is recognized from the first moment.
SEO tools: using different tools that contribute to improve the positioning in search engines is always a plus.
Free hosting: your free web hosting will make you feel safe and protected from the beginning.
Mobile environment: since a large percentage of users access through mobile devices, having a responsive design is a must.
Easy to use: to edit a website with this CMS no notions of programming are required.
In short, although Site123 does not have the reputation of other more famous content management systems, it is a great option to create and manage a website very easily.
3. WordPress
And now... the undisputed king of the market! Did you know that 62% of the CMS market and 36% of all websites are created with this content management system? Yes, you've read it right. 
Created by two American and British programmers, the leading CMS has many obvious advantages, making it one of the best alternatives to PrestaShop on the market:
It's free: it is an open source software, so you can do almost anything with WordPress for free. It also has a very active community that constantly improves it.
Easy installation: it is really easy to instal, thus you can set it up in less than a minute.
Versatility: it can be used for almost anything you can imagine, such as an e-commerce, a blog, a portfolio, a personal or professional website, etc.
100% customizable: with more than 54,000 plugins and 11,000 themes... the possibilities are endless.
SEO friendly: optimizing your website for search engines is very easy thanks to famous plugins such as Yoast.
In short, WordPress is one of the best CMS's on the market today. And there is no need to add anything else.
4. Wix
If you still don't know Wix... let me tell you that you have a problem. Or maybe you live in a cave. In fact, its ads are practically everywhere. Have you ever watched a video on YouTube and suddenly a Wix ad has appeared? We thought so... 
Being one of the best alternatives to PrestaShop doesn't just happen by magic. That's why we show you some of its main advantages below:
Designs: they are incredible and there are many pre-made templates for certain sectors.
Full flexibility: it is possible to work on the design in detail.
Animations: this is one of the few web page editors that allows you to add animations to both text and other elements.
App Market: you can add many third-party applications to your website. Do you want to send newsletters? Chat live? Manage appointments and calendars? With Wix it's possible.
It isn't bad, right? If you haven't decided on a particular CMS yet, Wix can be a great option for your website.
5. Webnode
It is always a good thing that a CMS is created so that all those people who do not have a clue about programming can efficiently manage all the content of their website. And this category includes, without a doubt, our latest alternative content management system to PrestaShop: Webnode.
Among the most important features of this CMS of Czech origin we can mention the following:
Social network connection: absolutely all content can be synchronized with social media profiles.
Multiple language support: adding languages to your website has never been easier. You will be able to reach international customers in no time. Not for nothing, Webnode is one of the best alternatives to PrestaShop.
Responsive design: each of the available templates is designed to work well on mobile devices.
SEO: thanks to its specialized search engine optimization tool you can optimize your website so that customers find you quickly.
Usability: if we told you that this is a CMS with a simple interface and very easy to use, as well as fast... what would you think?
In short, with Webnode you can create a professional or personal website yourself in a matter of minutes that will increase the visibility of your online business.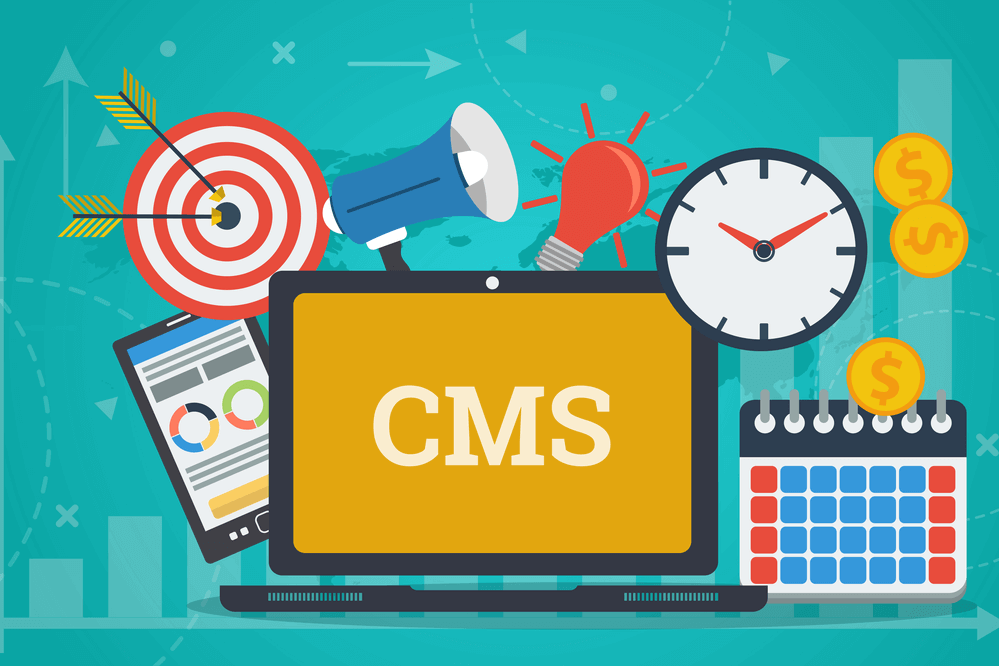 Why not to use PrestaShop?
As you may have noticed, although PrestaShop is one of the best content management systems on the market, there are other alternatives that fit almost any type of website, from e-commerce to personal, professional, blogs, etc.
So, depending on your needs, choosing Joomla, Site123, WordPress, Wix or Webnode will always be a good option. In any case, we have confidential information of another totally customized and super complete CMS that will see the light soon. Of course, it will be one of the best alternatives to PrestaShop.